Strike One: As a coach, you're always planning for the worst, while hoping for the best. You can never have enough depth, enough internal competition for playing time, and enough quality leadership at your most important positions.
So it's hard to fathom that new Denver Broncos coach Nathaniel Hackett will be okay going into next season with recently signed journeyman Josh Johnson as his number two quarterback.
Everyone knows that Russell Wilson will be the man in Denver next fall. (Actually, he's already gotten that nod. Wonder if Wilson was ready to be the topic of conversation on at least four different local radio stations every single day, 24/7/365? Kind of mind boggling, isn't it?) But if you're Hackett or a member of his offensive coaching staff, you're also preparing for the decent chance that Wilson (who will turn 34 during next season) will miss a significant number of snaps, or even games, this upcoming season. Someone has to step in and take charge (in the huddle and perhaps in the locker room) without allowing for a significant drop off in production. Is the 35-year-old Johnson – who has played for a staggering 13 different NFL teams over 14 seasons (he's made just nine starts over that time) – the right guy for the job?
Being a backup QB in the NFL takes a unique skill set. Patience has to be one of your best things. Not many have excelled at it. Brock Osweiler did a nice job filling in for Peyton Manning in 2015 and keeping Denver's Super Bowl run on the rails. It would have been a good thing if Denver had been able to convince Teddy Bridgewater to stick around. He's tailor made for the gig. For his part, Johnson has filled the role for almost half the league. But in his nine starts, his teams are 1-8.
Maybe Hackett and staff are high on Brett Rypien, who will be entering his third season in predominantly orange if he's on the final roster. Ripien hasn't been a disappointment or a standout in any way, He's just…been. Perhaps the coaches know something we don't.
Rypien has been patient.
Regardless, if you're a die-hard Broncos fan, you have to be leery of having only Johnson and Rypien available should something bad happen to Wilson.
No one expects the Broncos – who have aspirations of not just making the playoffs but going deep into the postseason – to spend a draft pick on a college QB in the upcoming NFL draft. And waiting until other teams begin cutting loose veteran signal callers late next summer is dangerous too, given the need to get someone up to speed in your system in a very short period of time. So what should the Broncos do?
Here's a thought (that's undoubtedly already on Hackett's to-do list): Start scouting the new USFL next weekend. The eight-team reincarnation of the spring professional football league begins play on April 16th. There's bound to be a pretty good QB among those eight starters. Whoever that is won't be a raw rookie next summer and should he sign with an NFL team after the season, he'd have time to get acclimated.
As "farm systems" go, turning to the USFL wouldn't be a bad option.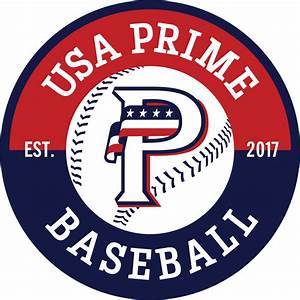 Strike Two: Speaking of spring football…
For two programs both coming off 4-8 seasons, the vibe is markedly different around the Colorado Buffaloes and the CSU Rams. With new coach Jay Norvell and a boatload of transfers – 13 so far – committing to coming to Fort Collins, Rams fans are hopeful that CSU can regain some footing and become a factor in the Mountain West race as early as this fall. Overly optimistic? Perhaps. Stay tuned.
Fans of the CU Buffs are a little more tepid.
While the offseason was pretty good for CSU, it wasn't very nice to the Buffs. Since the start of last season, CU has lost a staggering 22 players to the infamous Transfer Portal. Some were not major losses, but others, like receivers Brendan Rice and Dimitri Stanley, running back Jarek Broussard, safety Christian Gonzalez and even standout punter Josh Watts are huge losses. Add in the graduation of star linebacker Nate Landman and it's a full scale rebuild in Boulder. CU lost its best five defensive players off last year's squad.
They did add five newcomers via the portal, most notably running back Ramon Jefferson and tackle Tommy Brown from Alabama, but head coach Karl Dorrell and his staff will need to stay busy after the April 23 spring game, scouring the ever changing portal for more impact players who may make themselves available after their current team's spring is completed.
It'll be recruiting season all over again.
This is a new age in college sports. The portal and the acceptance of "Name, Image and Likeness" make it tough for programs located in non-college football fanatic locales to stay in the race for the highest profile players. Guys like Broussard, Rice and Gonzalez can be lured away by bigger, more booster-rich programs (Rice moved to USC, Gonzalez to Oregon and Broussard to Michigan State) with dollars, if not sense.
Remember this the next time you see a tweet from a high school kid to says he's "committed." It really means he'll be attending said school for his freshman year and then be looking at other offers from the highest (booster) bidder.
What Dorrell can sell kids – potentially players from bigger programs who have gotten lost in the shuffle (like receiver R. J. Sneed, who joined the Buffs as a grad transfer from Baylor) – is a chance to get on the field sooner. Brown, a three-star recruit who left Nick Saban's stacked cupboard, is a great example of the kind of player Dorrell and his staff need to get to Boulder.
As things stand, Colorado's 2022 schedule looks brutal, to put it mildly. After opening at home against TCU, there's the long anticipated trip down I-25 for a return date with Air Force, which bested the Buffs in OT in 2019. Minnesota and UCLA await immediately after that. Starting out 0-4 is a distinct possibility.
In fact, getting back to 4-8 will be a challenge. But altering and improving how they (re)build the program in this new era of college football is the most important thing Dorrell and staff can do this season and for the long haul.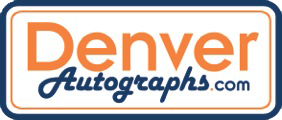 Strike Three: Spring doesn't just mean football of course. Time to "Play Ball." Finally.
It's the delayed Opening Day for the Colorado Rockies, who will host the Big Bad – those Los Angeles Dodgers – at Coors Field.
With the addition of another Wild Card playoff spot, the new-look Rockies have a legit chance to be playing meaningful games next September. Really.
But about those Dodgers. And Giants.
Both LA and San Francisco were historically good last season, when the Giants had to win 107 games to break the Dodgers (106 wins) long streak of National League Western Division titles. LA got revenge by beating their storied rivals in the playoffs. For their part, the Rockies went a combined 10-28 – a full 18 games under .500 – against the best in the west. Against everyone else, the guys in purple went a more than respectable 64-59.
Getting to five games north of break even will get this year's Rox into the playoffs.
But about those Dodgers and Giants. And Padres.
Colorado went 11-8 against San Diego last season. That was the surprising part of the equation. The Pads were picked by some to win the NL West in 2021, but slumped to a third-place finish, just 4.5 games ahead of the Rockies (Colorado ended up playing one less game due to a rainout.) Knowing that the NL West won't be taking a back seat to any division in baseball – or any in other pro sports, including the AFC West – the Padres went out and hired former Oakland Manager Bob Melvin to take over their underperforming club. There's every reason to expect the very talented Padres to improve significantly this season.
So what's the formula for the Rockies to compete for a postseason spot?
How about an improvement of say, eight games in the win-loss column against their division opponents?
Including the 11-8 mark against SD and a not-so-great 10-9 mark against the 100-loss Arizona Diamondbacks, Colorado was 31-45 against the NL West last season. Improve that to 38-38 and the Rockies are in the play-off discussion. In order to do that, you need to beat up on the D-Backs (like going 12-7, which is something the Rockies have had a lot of trouble doing) stay plus .500 against the Padres and try to at least get to say, 16-22 against LA and SF.
Doable? Perhaps.
There are a number of bad teams in the National League. On paper, the Rockies are better than close to half the teams in the NL. Can they crack the top six? Can the NL West have four playoff teams? Stay tuned.