Strike 1: By the time you read this, the Denver Broncos may have hired a head coach. Or not. This is a search that seemingly has no deadline.
It has developed a timeline, beginning with the flirtation with Jim Harbaugh, continuing through what appeared to be a successful courtship of Sean Payton, followed by the word that they seemingly can't compete with the lowly Houston Texans for the services of San Francisco 49ers defensive coordinator DeMeco Ryans. The ebbs and flows of the search have been intriguing to watch unfold. Almost nothing official has come out, with the exception of the two candidates who removed themselves from the equation – Harbaugh, who to this point has said he's going to remain at Michigan, and Dan Quinn, who decided to remain the defensive coordinator in Dallas. Both moves raised eyebrows and raised questions about what exactly the Broncos are looking for in a head coach.
There have been candidates with, and candidates without previous HC experience said to be under consideration. The parameters that Rob Walton, Greg Penner and Company have in place internally have not been divulged. All we know is that money is not an object. Or maybe it is.
So thus far (at least as of Monday morning) we're left to just guess and speculate.
Here's what should happen, or more accurately, what should not:
It would be a tragic mistake for the Broncos to hire a new head coach AND a new coaching staff – like the last one – that lacks significantly in the experience department.
Say all you want about how being a coordinator prepares a guy to be a head coach in the NFL – or any sport for that matter. It doesn't. Nothing except actually doing the job really does. And that's why picking someone brand spanking new is such a crapshoot.
After seven seasons of failure – which includes the hiring and firing of three consecutive first time head coaches – it's been proven that Denver needs an adult (or more accurately several adults) in the room at Dove Valley.
If the Broncos were to go with a veteran coach like say, Jim Caldwell for example, it's a pretty safe bet that he'd bring with him assistants he has coached with before who have a good amount of NFL experience. A veteran coach can also opt to bring in a rookie offensive or defensive coordinator, provided the head guy is going to be involved on one side or the other. But when all of them are new, there's simply not enough of the critical "been there, seen that" savvy involved.
As we've seen.
If they were to hire a newbie like Ryans or Kellen Moore, for instance, Penner and Co. better demand that the inexperienced head coach surround himself with veteran assistants. Chief among the mistakes in handing the reins over to Nathaniel Hackett a year ago was that the rookie HC was then allowed to surround himself with young guys who were also brand new at their respective gigs.
Bad recipe. As we saw.
Experience matters. The Broncos need a lot of it.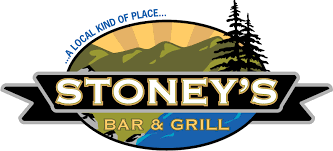 Strike 2: After a disappointing 1-2 eastern road swing, the Denver Nuggets returned home knowing what's in front of them and what it will take to win the NBA title.
Forget Nikola Jokic's "bid" (it's our bid, not his) for a third straight MVP. After Joel Embid torched the Nuggets on national TV, Joker's three-peat "campaign" is dead in the water. As Joker himself would say, good riddance.
What's not dead is what's much more important – Denver's chance to win the NBA championship for the first time since joining the league in 1976. In order to do that, they need to stave off Memphis and whatever charge teams like Phoenix and Golden State have in store during the second half, lock in home court for the Western Conference playoffs and then take care of the business of dispatching their western rivals in the preliminary rounds of the postseason and earning a shot at the best from the east.
If, and that's a big if, the Nuggets can emerge as the Western Conference rep in the NBA Finals, they could very well see Embid and Philly again. And again.
And if you're a Nuggets fan, that would not be a bad thing.
Despite the setback, it'd be a good matchup for Denver. The Sixers are a one-man show, and that one man, Embid, appears hell bent on playing – and talking – his way to an MVP award. Good for him. What Embid doesn't have, however, are two things that would tilt a Denver/Philly match up in favor of the Mile High crew. First, Embid's ability to stay healthy and in the lineup night after night is suspect at best. His best ability is not availability. There's no way he's going to get the best of Joker four times in seven games. Bet on it.
The second thing is the supporting cast. The Nuggets starting unit is far superior to the Sixers, and if Calvin Booth can add a front court bench piece before the trade deadline, the bench can be too. Sixth man? Give me Bruce Brown over P.J. Tucker every night.
Of course there's absolutely no guarantee Philly – currently second in the East – emerges from that pack. The Boston Celtics appear to be the better team, and Milwaukee, with two-time MVP Giannis Antetokounmpo, would be two handfuls during a seven-game series as well.
The Nuggets went 1-1 v Boston, each team winning at home. Milwaukee (March 25th) and Philadelphia (March 27th) still have to visit Denver. Those two games will give us a really good idea of how things could shake down during the stretch run and who the Nuggets could see if they reach the Finals. If.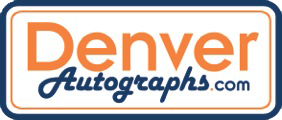 Strike 3: We're less than a month from pitchers and catchers reporting for the start of spring training, and just six weeks away from many of those players leaving their respective MLB clubs in order to represent their country in the 2023 World Baseball Classic. The two week tournament begins March 8th and ends with the championship being decided in Miami on March 21st. After that, the participants will rejoin what's left of spring training.
Colorado Rockies Opening Day is March 30th in San Diego.
This event is unique in that it does require players to leave their teams in (spring) season, rather than participating during an otherwise dead period for their sport. Also, the players are not in full on game shape just yet. The big leaguers are used to playing a few innings and hitting the showers before heading out to the golf course in mid-March. There are enough players on every WBC roster to prevent players from being asked to play nine innings every game, but there is still the injury concern lingering over the tournament.
Even so, the event remains special for the players who love to represent their country in international play, which most don't typically get to do. Team USA – which included then-Colorado Rockies star Nolan Arenado – won the event the last time it was played in 2017, and the fervor among big leaguers has just grown since. Anaheim Angels star Mike Trout will play for Team USA for the first time after making it clear it was winning again or bust. "Anything else is failure."
Arenado will be back with the US team, which will also include former Rockies Trevor Story and Adam Ottovino. Current Rockies pitchers Kyle Freeland and Daniel Bard will forgo training in purple pinstripes to don the red, white and blue as well. In fact, a total of five Rockies pitchers – Freeland, Bard, German Marquez (Venezuela), Jake Bird (Israel) and Justin Lawrence (Panama), plus catcher Elias Diaz (Venezuela) will miss a chunk of Rockies camp in Scottsdale in order to participate in the WBC.
What does this mean for the rest of the Rockies? It means more young players will get an expanded opportunity during spring training to show what they've got. With five pitchers out of the mix, several guys like Peter Lambert, Ryan Rolison, Ryan Feltner and Riley Pint among others, will get a chance to face more big league hitters and prove they're ready to contribute. It's very possible to play to win while preparing for the upcoming MLB season. For example, Arenado used the last WBC as a jumping off point for a fantastic 2017 season that included another All-Star game, another Gold Glove, another Silver Slugger as well as 37 homers, 130 RBI's and a .309 batting average. And he led the Rockies to their first playoff berth since 2009.
We don't need no stinkin' Spring Training.
The WBC isn't and will never be on the same level with soccer's World Cup, but for a sport that's done very little else to promote international competition, it's becoming a pretty big deal.