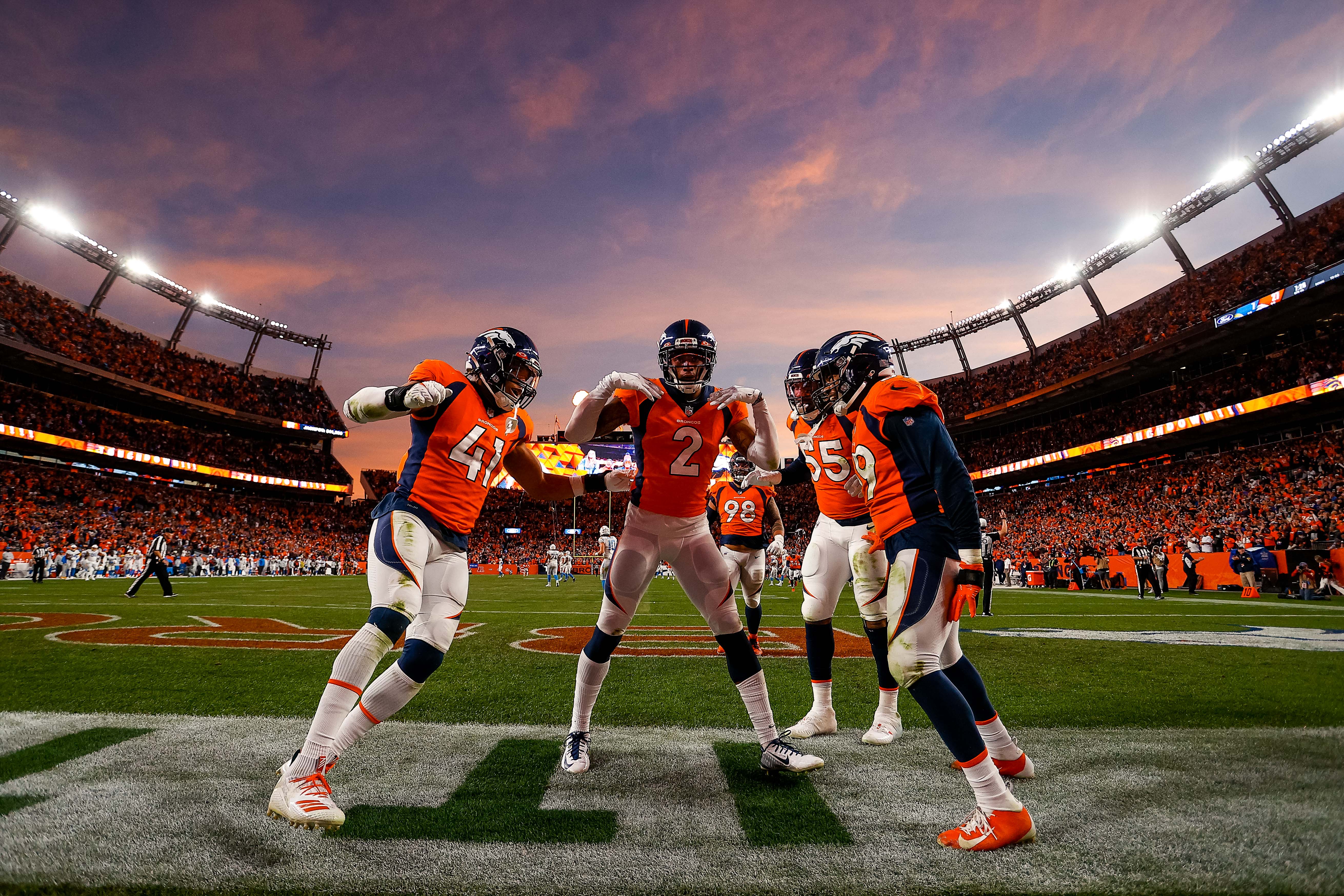 Strike One: The statistics were impressive. The Denver Broncos defense allowed the second fewest points per game in the entire NFL last season at just over 18 per. They held the opposition under 17 points 10 times, which tied Buffalo for best in the league. As you'd expect, the Bills made the playoffs. The Broncos, as we all know, didn't.
Everyone knows why they didn't, and why Denver finished 7-10 triggering the firing of head coach Vic Fangio and offensive coordinator Pat Shurmer. The Broncos offense was, well, offensive. Even Red Miller would have thought that the Teddy Bridgewater/Drew Lock Broncos offense was painfully conservative, unproductive and hard to watch.
Enter new head coach Nathaniel Hackett, OC Justin Outten and a new, more updated offensive philosophy. Add in standout QB Russell Wilson and there's reason to expect a 180 degree turn in what the Broncos look like on that side of the football.
Fans are justifiably excited about the pairing of Hackett's offense with last year's defense. Except, well, it won't exactly work like that. Hackett's offense will actually make Denver's defense look a little worse – at least statistically, even if they perform better.
As stodgy as Denver's offense was, the play-it-safe approach did help the defense by not turning the ball over a ton (the sub-.500 Broncos were actually a +1 in turnover margin a year ago) and putting the D in bad spots. They shortened the games with their protect-the-ball-then-punt philosophy by limiting the opposition's opportunities.
The Denver D was a benefactor, at least statistically, from Fangio's conversative offensive approach.
Hackett/Outten/Wilson were not brought in to shorten games. The pigskin is going to fly. The new Broncos offense should be able to put together more long scoring drives, which will certainly benefit the defense. But being more aggressive means making more mistakes, including giving up some short fields and putting the D in a bad spot now and again. They will also have some offensive possessions that last less than a minute of game time and put the defense right back on the field now and again. It's the downside to playing fast.
But you can bet that they'll finish higher than 19th in the league in total offense and score more than 20 points per this season. Being able to put more points on the board will allow the defense to take a few more chances as well. They can gamble with a blitz or three, be more aggressive, just like the offense.
It is likely to mean that Denver scores (a lot) more points in 2021 but gives up more, too.
When the dust settles at the end of the upcoming regular season, the Broncos defensive rankings will probably not look as good on paper, given the style of play of the offense. But they could actually be a better unit.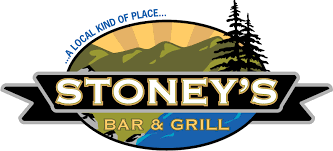 Strike Two: With the sale of the Denver Broncos on track to be finalized, the tenure of Joe Ellis as team president – a tenure that I feel should have ended a long time ago – is reaching its conclusion.
Now the question is this: With a wealthy new owner and Ellis' departure, who will assume that very important title in the Denver Broncos front office?
Principal owner-to-be Rob Walton probably doesn't need much help on the business side, given his track record. His daughter Carrie Walton-Penner and her husband Greg are likely involved to make sure the family's latest mega-investment stays the course. (Memo to Jerry Jones: That's what owners are supposed to do.)
Rumors abound that Peyton Manning is going to return to the Broncos is some sort of front office role. However, team president seems like a bit of a stretch at this point in his post-playing career. Peyton's friend Vinny Castilla of the Colorado Rockies serves a multi-faceted role with his team as a special assistant to the general manager. Vinny has lasted longer than all the GM's he's "assisted" which means he's really working directly for ownership. Manning could fill a similar role with the Broncos with no problem. It would be a great way for him to start out.
There will certainly be candidates from the outside that should and will probably be considered. But what if the best person is already in-house?
Consider the intrigue surrounding the latest addition to the Broncos new ownership group: Condoleezza Rice, the former Secretary of State and University of Denver graduate. She's currently serving as the director of the Hoover Institute at Stanford University. Along with her long list of achievements in politics, Rice, the daughter of a football coach, served on the very first College Football Playoff selection committee and has impressed everyone with her knowledge of the game. Her resume is stellar and her commanding presence could be a huge factor in restoring some order at Dove Valley.
Rice buying in as a minority shareholder in the franchise came as something of a surprise, but could it mean there's a bigger role for her, something that's more than just ceremonial?
Could Condi Rice become the new team president of the Denver Broncos? Why not?
The glass ceiling she'd be shattering would be impressive, even for someone who's made a career out of doing so. No NFL team has ever had a female president, much less an African-American one. For a league still dealing with the blowback from the treatment of Colin Kaepernick and a team still involved with the Brian Flores lawsuit, having minority representation in the Broncos front office is almost a must. Being able to have a president with Rice's resume, regardless of gender or skin color, means even more .
If we're being honest, not too many people have the resume and vast experiences of Condi Rice. With GM George Paton secure in his position right now, the football decisions would seem to be in good hands. Rice could be the perfect conduit between football-focused Paton and the new business-focused ownership group.
Time to fire up the campaign.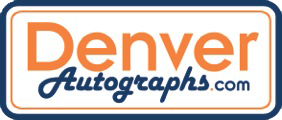 Strike Three: The Broncos glorious history remains painfully underrepresented in the Pro Football Hall of Fame.
The franchise has played in eight Super Bowls, the same number as Dallas and Pittsburgh. Only New England has more appearances. Only six teams have won more Lombardi Trophies.
There are 26 Pittsburgh Steelers players, coaches and management personnel enshrined in Canton, Ohio. That's 26. There are 20 former five-plus year Dallas Cowboys personnel immortalized there, too.
Even with the recent inductions of Peyton Manning, John Lynch, Steve Atwater and Champ Bailey, the Broncos still have just seven players, plus late Owner Pat Bowlen, who spent five or more seasons of their career in orange and blue. Three more, Manning, Lynch and Brian Dawkins – who each played three season in Denver – are also enshrined. So that's eight – or 11 if you're being generous – Broncos represented.
That's obviously not enough.
Given time, that number will grow of course. Former head coach Mike Shanahan should be a no-brainer, given his resume. Another former Broncos coach, Dan Reeves, should also get the nod at some point soon. And long time Bronco fans are still beating the drum – and rightfully so – for legendary linebacker Randy Gradishar. The stalwart of the Orange Crush defense was every bit the superstar that contemporaries Steelers' Jack Lambert and Jack Ham were, but never got the same kind of pub. Both those Steel Curtain standouts are in the Hall. Gradishar should be as well.
All three of these Broncos have been named semifinalists for selection with the Class of 2023. Could a pair of them get the nod in the same year?
That's highly doubtful of course. Reeves and Shanahan are both nominated in the Coach/Contributor category, meaning they're competing for the same lone spot this year. The semifinalist list is long – 29 names – and is in the process of being trimmed to 12. Even if both make that final list (and there is plenty of stiff competition from the likes of Robert Kraft, Marty Schottenheimer and Mike Holmgren) only one will be selected in late August to be advanced for consideration by those who cast the final vote.
Gradishar has long been overlooked, and few can explain exactly why. His resume screams Hall of Fame, and this year he's one of 25 semifinalist in the seniors category – after having been a finalist three times before without getting selected. He, too, will find out if he advances to the final dozen at the end of this month. The Seniors Committee will announce up to three seniors – Gradishar's competition includes Lester Hayes among others – for consideration of the final vote in mid-August.
Those in charge of the Pro Football Hall have finally left the front door open a crack. Getting two more Broncos in this year is possible, even if it seems like a stretch and even if it should have already happened.