Strike One: Everything (except the stadium) about the Denver Broncos is new these days. New ownership, new coach, new quarterback. The best news of all is the naming of a new team president. While some of us would have welcomed the appointment of part-owner Condi Rice to that gig, the Broncos leadership made a pretty damn good hire if you believe in resumés.
The hiring of Damani Leech means that the tenure of Joe Ellis and his crew is over and hopefully in the rear view mirror forever. The new guy comes to town fresh off a gig in the NFL front office, bringing with him a quarter century of executive experience combined in the NCAA and NFL. He also played the game – Leech was a third-team All-America selection while playing safety for Princeton, where he graduated with an Ivy League degree in Public Policy and International Affairs. He followed that up by getting his Masters degree at the University of Indiana. Not too bad.
Leech has been described as being "dynamic," "forward thinking," "inspiring," and "highly regarded."
General manager George Paton will have an actual football guy to trade ideas with now, which is as welcome and necessary a change as the quarterback position was.
Perhaps the best thing that Leech brings with him is a fresh set of educated eyes to Dove Valley.
The late great Keli McGregor – an All-America football player during his college days – was a huge advocate of the "fresh eyes" idea during his time as the team president of the Colorado Rockies. Keli worked on a daily basis to become more a more rounded and educated "baseball" guy, and he frequently reached out to renowned baseball people like Jack McKeon – a World Series winning manager and two-time National League Manager of the Year – to get a different perspective on how the Rockies organization was doing in the eyes of those outside their bubble. When Keli passed away, the Rockies lost that valuable perspective.
Too many front offices (including the Rockies, obviously) tend to rely on people they already know, or people from inside their own organization to fill decision making upper management roles. That's fine and dandy if you've been super successful doing it your way, but lately with the Broncos (or the current Rockies) it's just the opposite. You need to try something different.
Leech has seen enough executives and teams that do things the right way to know almost instantly where the Broncos are on the right track and where they aren't. Expect his influence to be felt internally almost immediately – while his public profile remains low. That's the way the best executives tend to operate.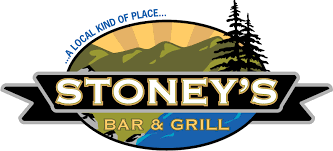 Strike Two: I don't know Fernando Tatis, Jr, so I can't speak for him. I can only offer a guess as to his motivation for (allegedly unknowingly) using performance enhancing drugs while rehabbing a wrist injury that had kept him off the field all season. He was only days away from making a return.
Let's dispense with the obvious. I've never had Ringworm – a fairly common skin infection that's caused by a fungus – but no one I've spoken with has ever heard of using PED's to treat it. According to the CDC, "steroid creams" can actually make Ringworm worse, not better.
So Tatis will now miss 80 games – which means the first part of next season too – after testing positive for an anabolic steroid, "Clostebol." While he took full responsibility, he blamed the positive test on the medication he was taking for Ringworm. Umm. Okay.
What is far more likely is that Tatis, considered one of MLB's brightest (if not most mature) young stars, was feeling some pressure about returning, and looking to, yes, enhance his performance. Every player, even superstars, get anxious when they've been sidelined for any length of time. Every player, regardless of your status, is looking over their shoulder to see if the next standout is coming to take their job. Careers are short, and there's always someone gaining ground on you, especially if you're not playing.
Fans and media have vilified players who get caught using banned substances, and that's totally fair. Breaking rules is breaking rules and no one should be exempt from following the rules. But there's also the old adage that, "if you're not cheating, you're not trying." What that should mean is that athletes can and will try everything – within the rules – to gain a competitive edge. Until MLB and other leagues began cracking down on steroid use, there were no "banned" substances, remember?
Again, I can't speak for Tatis. I can only relay what I've come to learn over the years. Athletes – from benchwarmers to the best in the game – are always looking for an edge, a way to get better. A way to be the best. It's fair to speculate that Fernando Tatis, Jr – as talented as he is – was feeling a little insecure about his place in the San Diego Padres line-up when he (allegedly unknowingly) used a banned substance while he was rehabbing. He knows that when he returns to the lineup – in 2023 now – the spotlight will be bright and the expectations sky high. Doesn't matter who you are, that kind of pressure can cause you to make decisions you may later regret.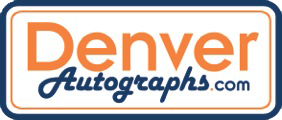 Strike Three: By now, the limitless disasters associated with Name, Image and Likeness payments have ceased to be shocking. Stories about boosters paying high school recruits and the like are now met with a shrug.
However, when there aren't any limits, there are always new lows to reach. So here we go.
How's this for a terrible mix: College football players getting paid to endorse political candidates. It's now happening.
Tennessee-Martin Quarterback Dresser Winn recently signed an endorsement deal with Colin Johnson, a candidate running for District Attorney General in the 27th Judicial District of Tennessee. NIL watchdogs say this is another first.
A new low might be a better term.
You can be certain that UT-Martin head coach Jason Simpson – and every other football coach in the country – is none too thrilled with this can of worms getting opened. Sure, Johnson is not a big name campaigning for a high profile office, but does anyone think this will be the first and only time a college athlete will get paid to endorse a political candidate now? It's election season, remember?
Think about it. As we try to navigate our way through a period in history where political division is at pre-Civil War heights, we're now going to have political candidates using college athletes as billboards. Not only does this fail the smell test, but the potential is there for big problems.
For instance, what could this mean inside locker rooms? Not that politics is a constant topic of conversation, but when the next big event happens – like say, the George Floyd murder in 2020 – it will be a topic in every locker room. Sadly, these kinds of volatile moments are becoming increasingly frequent.
What if a star player decides to back a political candidate – for money of course – who happens to be on the opposite side of an inflammatory social/political issue from many of his or her teammates? What then? How'd you like to be the head coach who needs to quell a dispute about immigration policies?
A hypothetical example: What if a strong armed quarterback at the University of Colorado, who gets himself a catchy nickname like say, "The Rifle" gets approached by gun advocate Rep. Lauren Boebert's campaign and they offer him a nice payday to endorse her publicly? Meanwhile the Buffs star running back had a family member killed in a school shooting and is staunchly for gun control regulations and is very anti-Boebert. How's that going to play in the locker room, and on the field, especially when there's a hefty sum of money involved?
Thomas Paine was writing about the revolutionary war when he penned the famous line, "These are the times that try men's souls." You can certainly apply the same sentiment to America right now. So-called "touchy subjects" are on everyone's – including student athletes – minds. Obviously, on every single roster of every sport on campus today, there will always be differences of opinion. However, in those environments teammates can typically put those aside.
But when you add money and the idea of political campaigning into the mix, simply putting things aside becomes a whole lot more difficult.
This is just another one of the many things that the act-first, think later politicians failed to take into consideration when they pushed through these rudderless NIL laws. And because the NCAA has been so slow and reluctant to try to put up some sort of guardrails on NIL, we probably haven't hit rock bottom yet.
But we're getting closer.