Strike One: It would be a mistake for the Denver Broncos to fire head coach Vic Fangio after this season. Sure, it's been frustrating. Sure, it's become clear that Fangio is pretty much Wade Phillips 2.0. A defensive wiz, Fangio is a coach who can stymie pretty much any offense in the NFL, including his own. It's become crystal clear that the Broncos need a new approach on offense, which will allow for general manager George Paton to instruct Fangio to find a replacement for offensive coordinator Pat Shurmur and presumably, yet another new quarterback, while keeping the same guy in charge for now.
That's the badly needed short term fix.
Long term, Denver will need a different head coach to lead them back into the upper echelon of the AFC. Problem is, firing Fangio (and his entire staff) right now means that the current Broncos hierarchy, including pretend owner Joe Ellis, will have a say in who that new coach is. That's not a decision lame duck Ellis should have any part in making. He's screwed things up enough already.
Remember, the Broncos will have that badly needed new leadership by this spring. And that new ownership, be it one very rich person, or a group of some sort, should be the entity that makes the call on Fangio's future and who a new head coach should be. There is a decent chance Peyton Manning will be part of the new leadership in some capacity. Who would you rather see having a say in choosing a new head coach, Ellis or Manning?
Seems like a no-brainer.
So assuming that's the path that the Broncos do take, Fangio should return for the 2022 season and all eyes will be on his new OC and hoped-for new offensive approach. But temper your expectations. Can an old dog like Fangio really learn new tricks? After all, defensive minded coaches tend to be more conservative in their approach to offense. Keep it close to the vest, avoid mistakes, and play complementary football. (It's why Teddy Bridgewater appeals to Fangio more than Drew Lock.) Boring? Perhaps. But it's been successful in the past, and as a coach, you go with what you know.
So it's safe to assume that if Fangio is back in 2022, his offensive approach, regardless of the OC, won't change all that much.
That's not what Broncos fans want to hear, and it's likely that the new owner won't be all that impressed, either. Therefore, it's predictable that Fangio won't be the Broncos head coach after the 2022 season has ended. The search will be on. Who's the right guy for the job?
How about Jim Harbaugh?
The head man at the University of Michigan is the only coach so far to lead an NFL team to the Super Bowl and a college team to the College Football Playoff. He has the resumé. By all accounts, he's grown as a coach – "matured" might be the word. He's less about being the center of attention now, and more about his team. A high profile Harbaugh was a pain in the you-know-what during his days with the San Francisco 49ers. The new (and improved) Harbaugh accepted a pay cut after last season and just gave his Big Ten championship bonus check back to employees at the university who suffered financial hardships due to the pandemic.
Harbaugh has shown a willingness to change with the times, while remaining committed to a hard-nosed, physical approach at the line of scrimmage. That's a formula for success.
And it wouldn't be boring.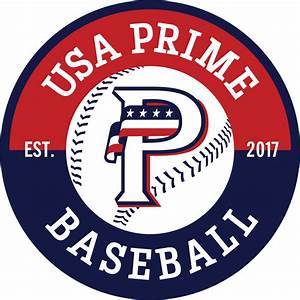 Strike Two: Coping with tragedy is nothing new for most people. The folks who live in and around Boulder have had to cope with more than most in the past year.
The shooting at a King Soopers in Boulder in March was horrific enough, and the incident remains fresh in the minds of the area's residents. Now comes the unprecedented wildfire that devastated the communities of Superior and Louisville, just to the east of the city. The towns are close enough that many people who make their living working at the University of Colorado live there. Faculty members, even students reside in the two towns which are right off the Denver-Boulder turnpike.
The University – already mindful of the rise of COVID cases going on right now – decided to shift back to remote/online learning for the start of the spring semester at CU. This is also due in part to many of the school's faculty being impacted by the fire. The story of CU linebackers coach Mark Smith has already been well documented. Smith and his family lost their home and all their belongings when their neighborhood went up in flames while they were out shopping.
Reportedly no other CU athletic department personnel were directly impacted by the tragedy, which is remarkable. Head football coach Karl Dorrell and his family live in nearby Lafayette but were not directly impacted.
With the healing process now underway, the question becomes, "What can sports – and those involved with the games we watch for entertainment – do to help the region start to recover?"
There are obvious answers, like raising money for fire victims.
But spirits need to be lifted, too.
One crazy idea that could do both: Have CU and Colorado State play a basketball doubleheader. Both squads have lost several games due to COVID cancellations. They most certainly could find a date on the calendar to meet. Both the men's and the women's teams. Play the games at the Events Center in Boulder and make tickets available only to the victims of the fires. However, you could also raise money by making it a pay-per-view event and have all the broadcast revenue go directly to recovery funds.
The Buffs have already played one of these fundraising games (for COVID recovery efforts) earlier in the season at Nebraska. The exhibition game didn't count on either team's record. A game between the Rams and Buffs could be conducted in the same fashion. It could be another charity fundraiser design specifically for those impacted by the fire. The people of Louisville and Superior would come.
And for a few hours, they would be happy. They deserve that right now.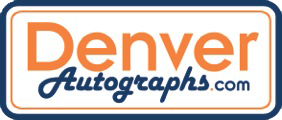 Strike Three: Thanks to social media, we can now follow along with a lot of things we used to have to wait to find out about. One of those is the progress, if not the final results, of the baseball hall of fame voting each winter. Some of the writers/voters decide to share their ballots via Twitter after they've been submitted. Those are quickly published and tabulated by people keeping track of such things.
So we know, with about a quarter of the voters having shared ballots to this point, that former Colorado Rockies star Todd Helton is doing well, but the tally won't be good enough in 2022. He won't get in this year, but he is making decent progress.
Helton's tally stands at around 55 percent at this point. That's good, but far short of the 75 percent needed for induction. This is his fourth year on the ballot. He's got six more years. Remember, it took the great Larry Walker all 10 of his years to finally make it. So waiting isn't the worst thing in the world at this point.
The problem is, Helton can't do anything to improve on his career statistics between now and the next voting cycle. So next winter, the voters will see the same set of data they saw this time. What will be different?
In Walker's case, he had the advantage of some new analytical data coming to light and being publicized by his supporters in his final two years on the ballot. So in a sense, there were "new" stats that could be shown to the undecideds that may have – and obviously did – tip the scales in Walker's favor. All those "new" stats also say without a doubt that Helton belongs in Cooperstown. But so far, they haven't swayed enough voters the way they did for Walker.
So without new data, and without the ability to improve on anything he did while he was part of the game, what can Helton do?
He can become more visible.
The Broncos Steve Atwater faced a similar predicament. He didn't have anything new to show voters except his face. He joined the media. He spoke up, he became more well known. And it worked.
Helton did participate in the pregame festivities surrounding the MLB All-Star game last July with his former college teammate Peyton Manning. But that was it. While Manning is the poster boy for getting his face out there (not that his career needed any boosting. He was a no-brainer football Hall of Famer from the minute he retired) and being public in and around Denver and the NFL, Helton is something of a recluse.
Perhaps Manning could help?
Peyton could start by featuring the former Tennessee quarterback/first baseman on his Monday Night Football show. Those in-game interviews are pure gold, and Helton could enlighten a lot of potential voters with a few good stories and quips from his playing days. Peyton and his brother Eli could be the best ambassadors around for Helton's Hall of Fame candidacy.
Doing this kind of thing is very out of character for Helton. He's the opposite of Manning and many others in that way. But if he wants to sway the remaining 20 percent of the baseball writers that his candidacy is worthy, he may have to step out of his comfort zone for a bit. Do more interviews, be more public. Do speaking engagements and coaches clinics. Share his expertise.
Helton belongs in Cooperstown. At this point, he needs to help more voters see that.