Strike One: Throughout all the offensive machinations and innovations that have occurred in the 21st century, one fact has remained indisputable: Football games are still won and lost at the line of scrimmage, period. It doesn't matter what your scheme is, or who's under center or what. If your line can't block their line, you will lose far more often than you win.
Welcome to the Denver Broncos biggest issue.
Sure, through two games, there's lots of other stuff – bad stuff – getting the headlines. The new quarterback has been less than advertised. The rookie head coach looks over his head. Poor decision making and lousy clock management. And penalties. All those penalties.
All big and important problems. All fixable in time.
But can the Broncos fix an O-line that through two games (not to mention the majority of the past six seasons) has failed to win the line of scrimmage?
This is a Denver team with outstanding skill players. A future Hall of Famer at quarterback, one of the best running back tandems in the NFL, and a receiving corps that even Patrick Mahomes should envy. These playmakers can turn a loss into a gain with regularity. We've seen both Javonte Williams and Melvin Gordon make several nice runs after either breaking a tackle or avoiding one in the backfield.
What they haven't gotten is nice holes to run through with any consistently. What Russell Wilson hasn't had is good pass protection. As good as Wilson is – and will be – he can't do great things while he's under constant duress. He's had happy feet in the pocket because, well, people have this survival instinct that kicks in when angry 350 pounders are closing in on you the moment you drop back to pass.
It's hard to say if it's just talent – most educated observers like guys like Dalton Risner and Lloyd Cushenberry III – or if it's poor coaching. But for whatever reason, the Broncos haven't been able to get a consistent push up front for several seasons now. And if that doesn't change, then the offense is going to continue to look like a fire drill, regardless of the QB.
Nathaniel Hackett has already made half a season's worth of coaching blunders – including opting to not play his starters in the preseason. Some really odd play calls – especially in the red zone – brutal use/non-use of timeouts, etc. But you have to wonder if he too sees that his O-line isn't doing the job, so getting tricky – especially in the red zone – is his better option?
Even after winning ugly in their home opener, this team has major issues. Certainly not having their best defensive player, Justin Simmons for a chunk of the season is going to sting. You wonder about Jerry Juedy's long term ability to stay on the field. Can they figure out how to manage the clock and stop committing double digit penalties? Oh, and kicking field goals in the red zone is going to get you beat more often than not.
But more than anything else, if these Broncos can't start to win the line of scrimmage – on both sides of the ball – the organization's playoff drought is going to reach seven years.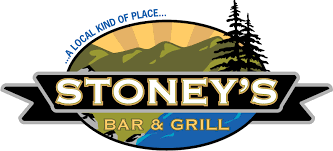 Strike Two: Combined, the Colorado Buffaloes and the Colorado State Rams are 0-6 on the new college football season, having lost those dirty half dozen by a combined score of 251-63. That averages out to each contest being roughly 42-10. None of the games have been competitive.
After getting thumped 49-7 by Big Ten bully Minnesota and falling to 0-3 for the first time in more than a decade, Buff fans are steaming and calling for the firing of third year head coach Karl Dorrell, despite the fact that Dorrell's team features just 25 upperclassman on the entire roster.
For their part, the also young and rebuilding CSU Rams have gotten blown out by fourth-ranked Michigan, lost at home to Middle Tennessee State, and gone back on the road to take a 38-7 thumping at 3-0 Washington State. It's been ugly.
Their opponents' records are virtually identical. CU's foes are a combined 8-1, while CSU's are 9-1. The similarities are striking.
But the similarities end there.
Certainly the expectations in Boulder for a Power Five program are higher than they are in the Fort. Yet the current realities are the same – rebuilding programs that have a bunch of brand new players (in the case of the Buffs, they lost most of their best guys to graduation and the transfer portal) and who have started this season facing much more seasoned competition. The only outcome of the six that wasn't expected would be CSU's home loss to Middle Tennessee State. That one could fit into the head scratcher category.
Yet Ram backers haven't seemed to lose any faith in what new coach Jay Norvell is trying to accomplish with his program. They want to win, certainly, but collectively, the reaction has been measured and even somewhat analytical. While social media isn't always the best way to take the temperature of a fan base, it can provide a decent gauge.
From the Ram perspective: @rickmcsufan tweeted the day after the Rams were blown out in Pullman. "I had the pleasure of meeting @kimnorvell4 yesterday, (first lady of @CSUFootball) at the game and still believe that CSU football is in good hands. This is a process and is just going to take time to turn things around."
While a typical reaction from CU fans came from local reporter Chris Vanderveen, who tweeted, "At this point, @Govof CO may need to issue a disaster declaration of the University of Colorado football program."
Again, the expectations for a Pac-12 program are greater than they are for a Mountain West team. But it's still refreshing to hear CSU fans continue to preach patience and prop up their new head coach. They understand that Norvell's first Nevada team began the 2017 season 0-5, losing to the Rams at Canvas Stadium by two points. But they finished 3-9 after winning two of their last three. The following four seasons, the Wolfpack went bowling.
Rams fans at least appear to be willing to wait for that kind of turnaround.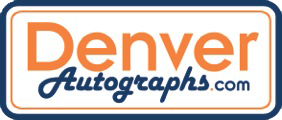 Strike Three: One very key component in the struggles in both Boulder and Fort Collins is inexperience across the board, most glaringly under center. Both the CU Buffs and the CSU Rams have wet-behind-the-ears quarterbacks who won't be doing endorsement deals for the dollar shave club any time soon.
CSU's situation is pretty simple. Clay Millen (who's dad Huge was an NFL signal caller) is the guy and he's going to stay in the lineup and take his lumps. Millen hadn't played regularly in two years, having been a high school senior during the lost pandemic season and then sitting behind Mountain West Player of the Year Carson Strong at Nevada last year. Millen threw one game pass in 2021.
He's made the typical and expected kinds of youthful mistakes (just like the rest of his very green teammates) in his first three games, being hesitant, failing to step up in the pocket and taking sacks, along with a small number of ill-advised throws. He's also shown signs of what can lie ahead, with a couple of nice touchdown passes.
For Millen, knowing he's the guy and that a patient coaching staff is on his side should pay nice dividends down the road.
The situation is much more complex in Boulder, where neither incumbent redshirt sophomore Brendon Lewis nor transfer redshirt sophomore J.T. Shrout really knows where he stands. Both have started games and struggled. They shared time against TCU and Minnesota, while Shrout played the entire game at rainy Air Force.
Lewis is far better with his feet, and had a few nice throws early against TCU, but has otherwise been meh. Shrout has the better arm, but has struggled staying in the pocket and has trouble with accuracy while on the move.
Both guys would benefit greatly from more game experience. That's especially true in Shrout's case. After transferring from Tennessee and missing last season following spring knee surgery, he just needs reps. Lot of them. He's got plenty of arm talent. But can Dorrell afford to go through the growing pains?
To make things even more complicated, another underdeveloped true freshman, Owen McGown, came in late against the Minnesota reserves and looked decent in a limited opportunity. Some are calling for Dorrell to hand him the keys. That would take A LOT of patience from a coach who's on the hot seat himself.
Regardless of who is taking the snaps, loads of patience is going to be needed from both coaching staffs and fan bases. We already know that CU fans are in no mood to wait.