Strike One: Broncos Country is understandably and justifiably ecstatic about Russell Wilson becoming the team's new quarterback and leader. General manager George Paton continues to hit 'em out of the park.
But he's got a few more key at bats before his team should be considered a Super Bowl contender, regardless of what the oddsmakers say right now. There's still a lot for this team – a team that had zero Pro Bowlers last season – to prove.
In order for Denver to get the nine-time Pro Bowler and Super Bowl champ from Seattle, the Broncos had to surrender significant pieces. While many national pundits felt like Seattle got too little in return, that's a really short-sighted take. Five draft picks and three players – two of them established starters in the league and the other a 'project' with some upside – is a lot to send west for a 33-year old with a lot of mileage on his tires.
First off, remember that in today's NFL, it's too much to expect any QB, especially one who's on the downside of his career arc (Wilson is 33 and has begun to slow down, running far less last year than he has in previous seasons) to play all 17 games without getting banged up and even hurt. Injuries at the position are the norm. The days when pundits would say, "If you've got two quarterbacks, then you don't have one" are long gone.
You need two.
The Broncos did Drew Lock a solid and moved him to Seattle where he can get a fresh start. That leaves Brett Ripen as the only backup on the roster for now. The question is, would Teddy Bridgewater – who fits the profile of a backup QB perfectly – accept that role in Denver? He reportedly wants big money from someone who will give him a chance to start. He might get it (from a team that would regret doing so) but he'd be pretty smart to accept the back up gig here, given his skill set, injury history and position within the league. It's actually great work if you can get it.
But if not Teddy, then who? Is there a veteran backup who Paton can sign who wouldn't be a monster drop off from Wilson when – not if – he's called upon for a few games?
The GM needs to find that guy.
He also needs to find someone to replace the stellar play of defensive lineman Shelby Harris, who was the single most underrated player on the Denver defense last season. Harris always seemed to come up with the pass deflection or key tackle when the Broncos needed it most. Don't kid yourself. He's not easily replaceable. Denver has some interesting young talent on the front seven, but replacing Harris with a solid veteran who can do what the nine-year vet did will be critical to keeping the defense among the best in the AFC. Six-time Pro Bowler Calais Campbell, a Denver native but already 35 years old, could be a possibility.
Paton needs to get this one right, too.
Then there's the tight end spot, where the departure of former first round pick Noah Fant – who was never quite able to live up to Broncos followers lofty expectations – leaves a hole, too.
After trading away five of their 11 picks in the upcoming draft as another big part of the Wilson deal, Denver doesn't have all the "draft capital" they'd like to have going in, but they still do have five picks among the first 115, including numbers 64 and 75. Would there be, could there be, any possible way for Paton to do a deal that could allow the Broncos to draft former Colorado State All-America tight end Trey McBride?
Tight ends are not super-hot commodities in the draft, and McBride is currently projected to be the first one picked, likely in the early part of round two. Would a team like the New York Jets or the Detroit Lions – looking to reload – be willing to even consider moving back in the draft and getting more picks in exchange for a high second-round slot?
CSU fans are dying to know and Bronco fans should be too. Paton has watched McBride in person and at the combine. Does he think the Colorado native could significantly improve his team?
Three big holes to fill now. Paton's work is far from complete.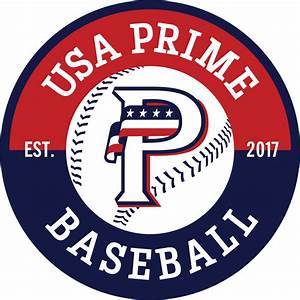 Strike Two: It's put up or shut up time for the Mountain West conference.
With four bids to the NCAA Men's basketball tournament, it could be madness, or sadness, for sixth-seeded Colorado State, eighth-seeded Boise State, eighth-seeded San Diego State and 12th-seeded Wyoming, who must survive a play-in game against Indiana in order to earn a place on your bracket.
Make no mistake. All four teams are deserving of being in the big dance. Not since the days of Jimmer Fredette vs. Kawhi Leonard has the conference gotten this kind of national attention. Being a four-bid league when you're not a power five conference doesn't happen every season.
It might be equally unusual for the P5 Pac 12 to only get three teams in, especially when the top three teams in that conference are among the best in the country. The fourth team in the Pac 12 – the Colorado Buffaloes – got left out and will have to settle for the NIT. (Hard to argue that CU isn't one of the top 68 teams in the nation, but they'll have to wait until next year.)
Despite all that national respect, the MW teams have a lot to prove. That starts with the Cowboys, who will play surprise entrant Indiana in Dayton, Ohio looking to be the 12th seed in the east region come the weekend. Indiana had a mediocre season but played well in their conference tournament and got a nod. For Wyo to knock off a Big 10 team and advance to play fifth-seeded St. Mary's (who lost to CSU in Fort Collins in December) would certainly be a notch on the belt, but to also then beat the Gaels and advance to meet Pac 12 power UCLA would be a big boost for the program and the conference. If that match up happens, expect the Bruins to have a chip on their shoulder as they rep their own conference and the perceived lack of respect.
It was a mild surprise the regular season and tournament champ Boise State got just an eighth seed, but the Broncos do get to stay close to home in the west region and will face Memphis from the AAC in round one. The Tigers lost their conference tourney final to Houston and will be dancing for the first time since 2014. They're coached by former NBA star Penny Hardaway.
Should the Broncos buck the Tigers and advance, their reward will be a date with number one overall seed Gonzaga. A chance to do something really special, right?
San Diego State – the MW tourney runner up – also got an eight seed, in the Midwest region and a date with Big East runner up Creighton (another team Colorado State toppled in non-conference play.) The Aztecs are one of the very best defensive teams in the nation, and if they can shut down the Blue Jays they'll get their own shot at a top-seeded Kansas.
Colorado State, despite failing to win the MW in either the regular season or tournament (they were the pre-season favorites) got the conference's top seed, with a number six ranking in the south region. The Rams didn't play very well in the MW tournament and go in without much momentum – but they'll have a shot at another Big 10 team, the Michigan Wolverines, who had a so-so season that most bracketologists thought would get them left out of the tournament altogether. Michigan struggled some down the stretch, lost to Indiana in the conference tournament and had to deal with the suspension of their head coach, Juwan Howard. But they're still Michigan.
What would be considered a successful tournament run for the MW teams? Going say, 5-4? Wyoming and CSU have the chance to make statements vs Big 10 teams, and that could mean a lot. SDSU and Boise could get shots and number one seeds. If these four come out of the tournament without more than one or two first round losses and produce an overall winning record, then those who have doubted the conference rankings will have to shut up…for at least another year.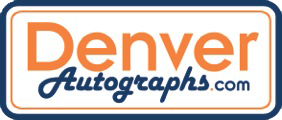 Strike Three: The Denver Nuggets are good. They aren't great, and when playoff time rolls around, they'll be first-round fodder for a team with more than one All-Star player. "Wait 'till next year" isn't a popular thing for fans to hear, but in this case, it rings very true.
The question at the moment is if and when rehabbing starters Jamal Murray and Michael Porter Jr. might actually play? No one seems to know the answer or even be able to speculate. But this much we do know, rust never sleeps, to borrow the title of a popular rock and roll album. And you know that after all this time off, both Jamal and MPJ will be very rusty if/when they suit up.
There was a report that the pair might go tune up in the NBA G-League, but that got shot down. Now, everything is speculation. If they do return to the court in time to be part of the postseason, expecting them to make a significant difference is not realistic. Either way, this year's Nuggets are going to be one-and-done.
Quite the position to put the head coach in, right?
The mere fact that Denver is in the playoff hunt having not had either of these max-contract players available all season is pretty miraculous. While teams like the Los Angeles Lakers load up on big names to team up with LeBron James, Denver's Michael Malone just continues to play the hand he's dealt. He's filled in for his injured starters by depleting his bench (having had no other choice) and then has to give his bench minutes to guys on the backside of their careers and/or guys who are so new in the league that they're just being introduced to the idea of playing defense.
The star-studded Lakers are well below .500 and will likely be a "play-in" team.
Malone has his team of 'Joker and the non-stars' 12 games over .500 and in the No. 6 spot.
Nothing is guaranteed, and there's still season left to play, but when the voting is done for the NBA Coach of the Year, Malone should be the choice.
He won't win it. He'll get a little love, but likely finish well outside of the top tier. The award will go to someone like Taylor Jenkins from Memphis or Erik Spoelstra of Miami, both of whom have done great jobs this season, albeit with a lot more to work with than Malone has had.
Just like the NBA media doesn't seem to recognize that Nikola Jokic is carrying a team on his back all by himself and putting up historic numbers and should win a second consecutive MVP, this same voting block will dismiss the coach from the flyover time zone.
Coach of the Year should go to the coach who does the most with the least. Can that be anyone other than Malone?