Strike One: It's all been one big grift. And as long as Joe Ellis is giving himself a paycheck from the Denver Broncos, it's being allowed to continue and only the names will change around Dove Valley.
The "acting," or more accurately, the pretend owner/operator of the Denver Broncos – for at least another three months or so, until a real owner buys the team and competent (we hope) leadership is in place – will continue to act like he's upset at the fate of "his" football team. So he fires yet another head coach and he says he won't take part in the selection of a new and better one.
Don't bet on that just yet.
Here's the deal. Joe Ellis has been responsible for the worst coaching hires in Broncos history. Now he's in position to do it again.
For those not familiar with the history, let's start here. Joe Ellis fired Mike Shanahan in 2009. Yes, Pat Bowlen was technically still in charge of the team, and only a few people knew that he'd already been diagnosed with Alzheimer's disease at that point. But make no mistake, Ellis had taken charge, and he wanted Shanahan out. The coach had too much power.
Witnesses say Bowlen was distraught at the press conference announcing the firing.
So Ellis decided to hire the not-ready-for-prime-time Josh McDaniels. Go ahead and google that if you need to.
Bowlen, still competitive and yearning for a return to the glory days, saw a savior in Hall of Fame quarterback John Elway, and decided – very much against Ellis' wishes – to bring Elway back into the organization and give him say so over football ops, but No. 7 still had to answer to Ellis. McDaniels got fired, and Elway was able to hire John Fox, who was successful and got the Broncos to a Super Bowl (with a lot of help from Elway's big free agent signing of Peyton Manning.) When Elway wanted to move on from Fox, he was able to bring in Gary Kubiak with very little pushback. That worked out nicely too, thanks to Elway's presence.
Then Kubiak departs. Now Elway is reportedly looking at a Shanahan, Mike and/or Kyle. Ellis vetoes those ideas for what we can only assume are personal reasons, although finances mattered a lot to Ellis, too. They settle on budget friendly Vance Joseph to take the head coaching reins. No need to google that.
Now by this time, Ellis is officially in charge of the team, even though NFL rules say that only a person with a financial stake in a team can operate it. Nonetheless, "The Denver Broncos Trust" – a misnomer if there ever was one – continues to operate the team under the guise that Ellis is trying to find the right Bowlen sibling to take over for their late father, as he had instructed. In reality, Ellis already knows there's a total and complete disconnect between factions of the Bowlen family, which he had helped to foster. So the required unity was never going to happen. But Ellis also knows if he doesn't keep up the façade, he will lose his cushy gig and salary sooner than he absolutely has to.
Joseph gets fired, and Vic Fangio gets the gig.
Meanwhile, Ellis decides to prop up young wet behind the ears Brittany Bowlen as his "choice" to be the new owner, knowing it. Was. Never. Going. To. Happen. The arrangement Pat Bowlen put into place before his passing stipulated that there needed to be a 100 percent consensus among the Bowlen children on a new owner from within the family. Ellis knew all along that several of the other siblings were dead set against Brittany. But he didn't care. He wanted to remain in place.
So he milked the gig as long as he could – about five years longer than the NFL should have allowed – before the league finally decide to force the team onto the market. A new owner will be in place sometime before next season, but too late to have a say in who the next head coach will be.
Now, with the firing of Fangio, Ellis gets one more crack at hiring a head coach. He has said he'll stay out of it, but if history is a guide, his word doesn't mean that much. Fans should hope that Ellis takes some of his Bowlen cash and goes on an extended south seas vacation while general manager George Paton goes about hiring a new head coach. Because if Ellis gets involved, well, we've seen how that turns out.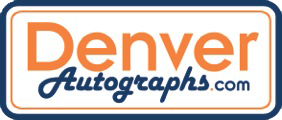 Strike Two: It was a dream start to the season for the Colorado State Rams men's basketball team. Beating perennial NCAA tournament teams like Creighton and St. Mary's during an 10-0 start to the season was even better than most fans had hoped for. Top 10 ranked Alabama was on the schedule and the Rams were ready for a great Christmas present.
Instead they got coal in their Christmas stockings in the form of game cancellations and a 24-day lay-off. COVID-19 was one foe they could not overmatch.
Oddly enough, during the elongated time out, the still unbeaten (on the court) Rams slowly climbed up the national rankings, reaching as high at No. 19 in one poll while not playing.
When the virus had departed, and everyone was cleared to play, CSU got back on the court and posted a clunky home win over Air Force to move to 11-0. Boise State was next up, but COVID seeped into the Broncos program too, and the game was postponed. CSU got a replacement game – a trip to perennial conference contender San Diego State. They also got a wakeup call.
The Aztecs were favored to win, and only the die hardest of Ram fans thought CSU, still dealing with the lingering effects of the extended holiday layoff, would go into the Mountain West's toughest arena and emerge still unbeaten. They didn't.
SDSU posted a 30-point beatdown of the Rams, who got almost nothing from guys not named Roddy or Stevens. The Aztecs defense totally stifled a CSU team that wants to play fast and loose but couldn't. A slow paced, foul-plagued game is not what CSU does best, and that became obvious before a national TV audience.
So now what? At 11-1, CSU will no longer enjoy those lofty heights in the national polls. Too many poll voters saw them get bludgeoned. While they aren't back at square one, they are back at the starting line, in terms of earning national respect. San Diego State has taken over the mantle of conference favorite and CSU is back to being an underdog. Could that actually serve them well?
The game in San Diego was not their first road trip, but it was their first true road game – in an enemy arena – in almost two years. Remember, there were no fans in attendance chanting "over-rated" at the Rams when they erased a 26-point Aztec lead and won at SDSU last year. So the question becomes, what did they learn in San Diego and how can they use it to their advantage moving forward? They will need to play a whole lot better in front of some hostile crowds as this conference season gets rolling.
This is not a "young" Rams team. They're experienced enough that one bad loss shouldn't completely derail their train. Good teams lose games, but still get better in the process. Now that the whole "unbeaten" thing is history, and now that they aren't the favorites anymore, perhaps this team that likes to run and gun can learn how to get down and dirty when they have to.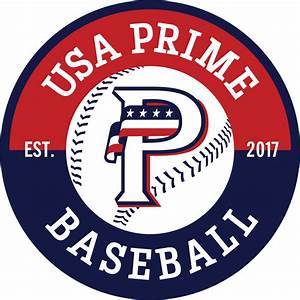 Strike Three: In his day, Jeremy Bloom was among the best athletes in the world. A true two-sport star, Bloom was an uber-talented Olympic skier and a burgeoning college football standout.
Then the NCAA sidelined him.
Roughly two decades ago, Bloom was a world champion freestyle and moguls skier and spent time as the top ranked freestyle skier in the world. He had a pair of top 10 finishes in the Winter Olympics. He was also a freshman All-American kick returner and standout receiver who had a brief stint in the NFL with the Philadelphia Eagles. No one else has ever done that.
Had Name, Image and Likeness been around in the early 2000's, Bloom would have had four seasons – instead of two – playing for Gary Barnett's Colorado Buffaloes. But back then, taking money from "sponsors" (in Bloom's case, they were legitimate sponsors, but for others, they'd have been sleazy boosters in disguise) was the only way for Bloom to fund his ski training. However, that was expressly forbidden by the NCAA, which was still clinging to the idea of maintaining some semblance of "amateur" status in college athletics. (Had the US Ski Team simply paid him a salary like other professional sports organizations, Bloom could have still done both because it was allowable for student-athletes to be paid professionals in one sport while competing as an amateur in another.) For his part, Bloom very badly wanted to play football with his CU teammates, but also knew that skiing was his meal ticket for the future. Forced to choose, he left the CU football program.
The NCAA simply could not make an exception for Bloom, knowing that dozens of lawyers would have leaped into the fray to exploit the loophole and all heck would've broken loose.
Ironically, that's pretty much exactly what's happened 17 years later. The whole "amateur" thing got trashed in court, and now it's a free for all, just as the NCAA brass feared in 2005. So the Buffs would have been significantly better on the field back then if NIL had allowed one of their best playmakers to remain on the field.
All these years later, not so much.
Fast forward. A new definition of irony: Now that NIL is a reality, the Buffs are far worse off because of it.
Bloom is a Colorado kid, who grew up a CU fan and would have given his all for Dear 'Ol CU for four seasons. But today, many of the best players who suit up for the Buffs aren't quite as committed, and they're mindful of the limitations of the program in terms of NIL money to be made. Then there's the Transfer Portal, the evil twin of NIL, which is making things even worse.
Since August of 2021, 15 CU football players have entered the portal, including standouts like cornerback Christian Gonzalez and receiver Brenden Rice. CU athletic director Rick George made it very clear that he believes the lure of NIL dollars is the major reason for the departures. Three of the Buffs four starting defensive backs are transferring. Gonzalez is moving to (booster rich) conference rival Oregon.
George recently told media members that the current situation with NIL is "chaos" and made it clear that he believes several schools are using the lure of NIL dollars to entice players to transfer schools. "To allow NIL to get out of hand like it's gotten is not acceptable" he said, while asking that some guidelines be put into place.
We'll see if he gets his wish.
This is exactly what the NCAA was trying to prevent back in 2005 when they denied Bloom an exemption to the rules against paying players. Now that NIL is reality, George isn't alone is hoping that somehow, some way, the powers that be can get their arms around this mess and force at least some of the toothpaste back in the tube.