Strike One: The expectation level among Colorado Buffaloes fans should not be very high this season. Expecting a team that suits up 18 upperclassmen to win games against good to very good competition is just unrealistic.
If Karl Dorrell's kids win more than four games in 2022 he should get Coach of the Year votes.
Yes, the Buffs graduated a few standouts from past seasons, like Nate Landman – now with the Atlanta Falcons – who gave their all for the program, but by the real reason for Dorrell being forced to play a glut of youngsters is the loss of players who didn't bleed black and gold. The negative impact of the Transfer Portal (fueled by Name, Image and Likeness dollars) on the CU roster was enormous. When you lose more than 20 guys – including your best running back, second leading receiver, your top defensive back and another DB who led your team in interceptions last season – not to graduation or the NFL, but to other programs (including a few who appear on this season's schedule) it's a gut punch to the program.
In a reasonable transfer scenario, mid-level programs like Colorado would not only lose a few key players, but also be able to add a few too. Balance things out. Just hasn't worked out that way for CU as of yet, especially after seeing the baby Buffs pummeled by TCU in the season opener at Folsom Field.
The Horned Frogs lost 13 players to the Portal before this season, but added 12, including former Buff Strong Safety Mark Perry – the guy that led CU in picks last season and was third on the team in tackles. While Perry wasn't an All-Pac 12 level performer, he sure would have helped Dorrell's secondary this season. Perry had three tackles on CU's first possession of the game and helped keep the Buffs out of the endzone until the game's final moments.
The Buffs also lost talented punter Josh Watts to the portal. His replacement, freshman Ashton Logan, didn't have a great debut, including hitting a low line drive punt in the second quarter that was returned 60 yards for TCU's first score.
CU's two most notable transfer additions included offensive lineman Tommy Brown (previously at Alabama) and receiver R.J. Sneed (from Baylor.) Sneed caught two passes for 17 yards in his Buffs debut. Colorado moved the ball decently between the 20's for much of the first half, but having lost experienced playmakers like Jarek Broussard (now at Oregon) and Brendan Rice (now at USC) and hampered by inconsistent quarterback play, they couldn't keep up with the visitors.
As a program, Colorado (CU boosters that is) simply isn't going to be able to dangle fat NIL offers in front of players who enter the portal looking for much greener pastures, like say Oregon or USC. But if he's going to turn CU into a consistent winner on the football field, Dorrell's got to dive deeper into the portal and find a way to at least bat .500.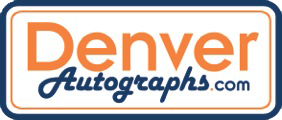 Strike Two: Future Hall of Famer Todd Helton made his Colorado Rockies debut in August of 1997 – playing left field. After being drafted out of baseball power Tennessee in the first round in 1995 and spending almost exactly two seasons – playing in 276 minor league games – Helton got his first MLB hit and hit his first big league home run in his first game in Pittsburgh.
Helton would go on to establish himself as one of the best defensive first baseman of our time, winning three Gold Gloves, and he should have won several more. But at that time, the Rockies had this slick fielding (two Gold Gloves, and should have had more) dude named Andrés "The Big Cat" Galarraga playing first base. It was a nickname the 1993 National League batting champion earned for this defensive prowess. Helton may have been anointed the future at the position, but the highly touted rookie wasn't going to bump the five-time All-Star from his spot at first base. So Helton spent the first two months of his big league career as an outfielder.
It wasn't until the following season, when Galarraga moved on to the Atlanta Braves as a free agent, that Helton became the Rockies regular first baseman. The rest, as they say, is history.
Flash forward to 2019. The Rockies selected first baseman Michael Toglia out of baseball power UCLA in the first round of the MLB Draft and he began his first minor league season that summer. There was no minor league baseball in 2020 due to COVID, so Toglia played his first full season in the minors in 2021, followed by time in Double-A and Triple-A in 2022. This highly touted rookie was called up by the Rockies in August of 2022 after playing in a total of 270 minor league games.
The Rockies have All-Star C.J. Cron established at first base, so after playing his first MLB game in Atlanta at first base, Toglia spent the rest of that series playing right field. In his second game he collected his first big league hit and hit his first MLB homer. Toglia has shown well enough early on to earn more playing time for the rebuilding Rockies, but he's not likely to bump the team's All-Star rep off his spot full time. Not yet anyway.
Is anyone else sensing what could turn out to be a very favorable pattern developing here?
Yes, it's way too early to start comparing Michael Toglia to Todd Helton. Give the kid another 20 seasons and 2,000 or so base hits. But at least at the outset, the career paths appear eerily similar. While having the DH will allow for him to see a little more time at first while Cron is just hitting, Toglia will continue to play the outfield while being tutored on the nuances of defense at first base by Helton.
Rockies fans can only hope that their career trajectories stay similar, too.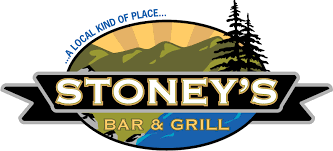 Strike Three: Is there just one way to build an NFL powerhouse – by having an All-Pro under center?
There's no question that the most important position on every NFL team is quarterback, and the teams with outstanding QB's are in Super Bowl contention year after year. Teams that can be mentioned with the word "dynasty" in the same sentence have long term guys like Tom Brady playing for them.
The Denver Broncos had one of those, Peyton Manning, for four seasons, 2012-2015. During that span they won four AFC West titles, two AFC championships and Super Bowl 50. Not too shabby.
The trick during the salary cap era has been being able to roll out that All-Pro QB while still being able to afford to put established star players at the other key positions – which is also key to making a deep postseason run. It's never been an easy balance for organizations to achieve. Occasionally, teams like the Kansas City Chiefs have been able to find a young up and coming superstar QB like Patrick Mahomes – still playing under an inexpensive rookie contract that didn't hamper their salary cap – to lead them to great heights (Mahomes led the Chiefs to a win in Super Bowl LIV.) Those teams could afford to spend their cap money to fortify other spots. That's the ideal situation for any General Manager.
The 2013 Seattle Seahawks were in that ideal situation with second-year quarterback Russell Wilson. The young QB, who unexpectedly won the starting job as a rookie and became an instant Pro Bowler, allowed the Seattle front office to invest heavily on a defense, the "Legion of Boom" that led them to a Super Bowl title after a convincing win over Manning and the Broncos.
Later, as Wilson's compensation grew, his team was forced to bid goodbye to standout defenders like Richard Sherman, Kam Chancellor and Earl Thomas due to the salary cap. Wilson played 10 seasons with the Seahawks, going to the Super Bowl twice in his first three seasons and winning that single Lombardi Trophy. But Seattle never made it back to the Super Bowl with Wilson earning bigger bucks.
Both teams – Wilson's Seahawks and Manning's Broncos – went to two Super Bowls and won one of them during that time. So even with different approaches to getting standout QB play, it looks like "talented youngster or wily vet' was pretty much a wash.
Now here we are, all these years later, and both teams have gone back to their respective favored formulas. The Seahawks are going young under center (and expected to go even younger if/when they draft a QB next spring) while the Broncos – having traded five draft picks and three players for Wilson and given him a monstrous five-year, $245 million contract extension – are again going with an experienced – and very expensive – hand to call the signals. The first test for both will be against each other, when Wilson returns to the Pacific Northwest with his new team to open the new season.
Perhaps in a few years history repeats and the Seahawks land a phenom in the 2023 draft, load up on veteran free agent talent at other positions, and the two teams meet up again in the Super Bowl at some point. You never know. The guess here is that Broncos Country would be fine with that, and very satisfied with another two ultimate game appearances and an additional Lombardi Trophy before Wilson hangs 'em up, Manning-style.