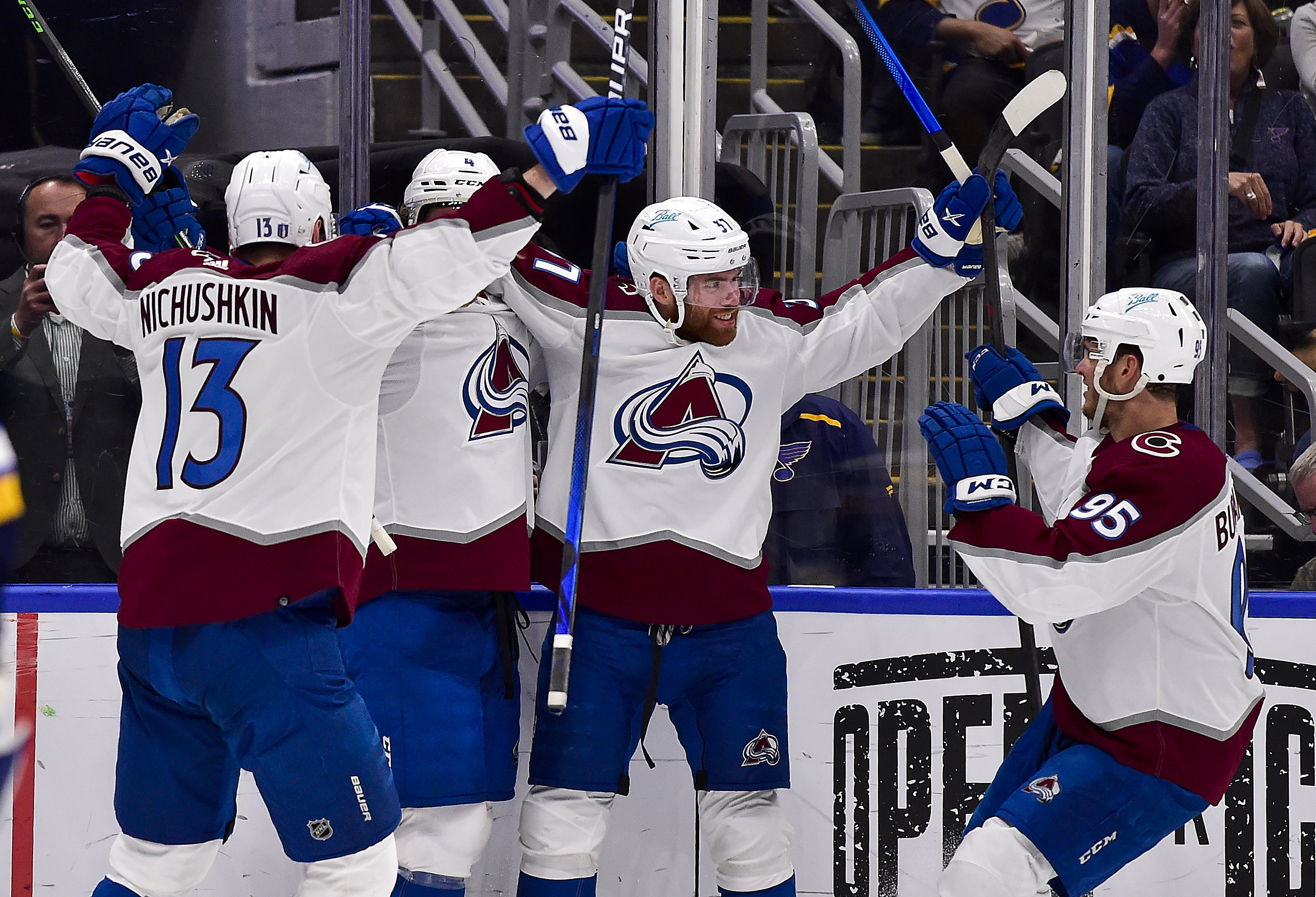 Strike One: The 20-year drought is over and the Colorado Avalanche are in the NHL Western Conference Finals. And there was much rejoicing.
After an all-time epic meltdown in the inexplicable Game 5 overtime loss to St. Louis, the Avs showed resiliency by bouncing back to end the second round series on the Blues home ice. The fact that they took their first lead of that game with less than six seconds to play is actually very encouraging. It's a display of grit – which is something they've not shown much of in three previous second round series losses. It could be a great sign moving forward.
This is, and has been, the most talented team in the NHL over the past four seasons. They most certainly should be in these conference finals, in fact they should be in the Stanley Cup Final, too. But talent alone only takes you so far. Winning in the postseason requires more than that.
Just ask the Los Angeles Dodgers. Major League Baseball's most talented team has won an amazing eight NL West division titles over the past decade (actually eight in a row from 2013 – 2020.) They've been a regular season winning machine, with all their win totals exceeding 90 and topping out at 106 over that period. (Their 43 wins in 2020 put them firmly on another 100+ win pace.)
Despite all this regular season dominance, the Dodgers have only advanced to the World Series three times, losing out on the big prize twice. Having MLB's most talented roster has not been enough. The only World Series title LA can claim is from the truncated 2020 season. Their championship rings should be one-third the size of all other World Series rings.
As great and as dominant as the Dodgers have been during the regular season, it's more than fair to call them underachievers.
Much like the Avs.
The Dodgers and the Avs have something else in common, along with regular season dominance and post season disappointment: Their "approach" looks very much the same: Methodical. Calculating. Precise. (How much do NHL teams rely on analytics?) They appear built to systematically steamroll over opponents over the long haul by exploiting their talent advantage to repeatedly perform just that much better than everyone else. And it works. Emotional ups and downs have no place. They're "Terminator"-like.
But LA has run into hungrier outfits come playoff time. Like the Chicago Cubs in 2016, the Washington Nationals in 2019 and the Atlanta Braves last season. Those hungrier teams have been better at scraping and clawing their way to important victories in the playoffs, leaving the Dodger machine running on empty.
Sound familiar, Avs fans?
That's why Colorado's come-from-behind win over St. Louis to clinch the second round series is reason for hope. The Avs showed fortitude. The old hockey term "grinding," it's not necessarily their best thing, but it's going to be a crucial part of winning from this point forward.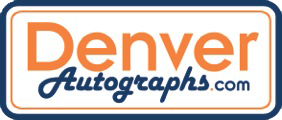 Strike Two: There are certain jobs in sports that have a well earned reputation for being "steppingstone" gigs. Like being the head football coach at the University of Wyoming. It's a job that the likes of Bob Devaney (Nebraska), Fred Akers (Texas), Pat Dye (Auburn) and Joe Tiller (Purdue) and others have been hired to do, done well at, and then used as a valuable resume builder as each began his climb up the coaching ladder.
Is the Denver Nuggets general manager job now a steppingstone gig?
It sure has been for the past three Nuggets GM's.
From 2010 – 2013, Masai Ujiri oversaw 198 wins and Denver had a .635 winning percentage over four seasons. In 2013 he was the NBA's Executive of the Year when the Nuggets posted a franchise high 57 wins. After the season, he left town for a higher paying position with the Toronto Raptors – where they won the NBA title in 2019.
Tim Connelly took over for Ujiri and got off to a rocky start, but his tenure at the top of the Nuggets hierarchy saw the club win more than 300 games, reach the playoffs in each of the past four seasons, winning a pair of division titles and making to the Western Conference Finals in 2020. He was promoted to president of basketball operations in 2017 and Arturas Karnisovas was promoted to general manager. After receiving a contract extension from the Nuggets in February of 2019, Karnisovas got a better offer and became the executive vice president of basketball operations for the Chicago Bulls during the COVID-19 shutdown in April of 2020.
Connelly remained, but the reward for his good work didn't come from his employers at Kroenke Sports. After this past season that saw his roster decimated by injuries – but still earn a spot in the postseason – Connelly's reward came from division rival Minnesota, which made him their new president of basketball operations for a cool $40 million over five years. They also saw fit to give him a small share of ownership equity based on his success and dedication in Denver.
By definition, all these moves would make the Nuggets job a steppingstone.
So now that Calvin Booth has taken the reins, what can Nuggets fans expect and for how long?
Booth is very well respected and experienced as an NBA front office executive. According to reports from those that know him well, Booth won't be a clone of Connelly or anyone else. He will want to put his own stamp on the Nuggets, including improving them at the defensive end. Trades are likely (maybe more likely than they were under the reluctant Connelly) to happen, which won't be a bad thing for a roster that needs marked improvement to capitalize on Nikola Jokic's prime years.
The ability of Calvin Booth to be a solid general manager really isn't in question, according to those in the know. The real question is, how long will he remain in Denver?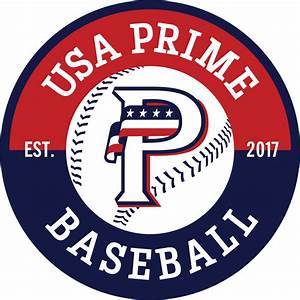 Strike Three: The Kris Bryant – Nolan Arenado comparisons were inevitable, starting back in 2016.
That year was Nolan's fourth season, and he put up monster numbers, hitting .294, with 41 home runs and 133 runs batted in. He made his second All-Star game as a Colorado Rockie and finished with a WAR of 5.9 and an OPS of .932. Oh, and he won his fourth consecutive Gold Glove at third base, too.
Bryant, in his second season, also had a monster year: He hit .292, with 39 homers, 102 RBI and an OPS of .939. Bryant's WAR was an amazing 7.3 and the Chicago Cubs regular third baseman was named the National League Most Valuable Player. Arenado, who's team missed the postseason, finished fifth in the voting.
The pundits said that Arenado was the league's best third baseman but that Bryant – who also played some outfield for the World Series winning Cubs – was the league's best player, which was interesting.
But perhaps the most telling stat from that season, and the five that followed was this: Arenado played in a (to this point) career high 160 games (out of 162.) In fact, getting Nolan to take a single day off has always been a struggle for a manager. He played in 157, 160, 159, 156 and 155 games for the Rockies from 2015 – 2019. After the COVID season, he was back to playing in 157 games for the Cardinals in 2021. By today's standards, Arenado is pretty much an Iron Man.
Bryant started out that way, too, playing in 155 games in 2016, followed by 151 in 2017. He dipped to 102 in 2018 and then 147 in 2019 when rumblings about a trade away from the Cubs first began. In 2021, a season he split between the Cubs and the San Francisco Giants, Bryant took the field for all or part of 144 games.
This season, Arenado has played in 45 of 47 games for the Cardinals and is on pace for another 35+ home run, 100+ RBI campaign. He's an early season MVP candidate. Nolan's passion for playing the game – and for winning – remains on vivid display.
Bryant on the other hand, has been sidelined by a back injury that's a bit of a mystery. He's been in the lineup for just 17 Rockies games. He downplayed its significance of his ailment when he first hit the injured list a few weeks ago and was out on the field during the Rockies last homestand working out and looking pretty normal before going on a brief rehab stint. Then after the plane flight back east, he got in one game before landing back on the IL.
Only Bryant and the Rockies medical personnel know the extent of his injury. There's no doubt they're taking every precaution with their high priced free agent acquisition and say they won't put him back out on the field until he's 100%. But is that realistic in this day and age? Is it expecting too much for a player to be 100% before he takes the field?
You can count on two hands the number of times I took the ball to pitch in my 12 year professional career when I was "100%." Just this past week, Rockies pitcher Kyle Freeland took the mound in Pittsburgh sick, and "fought through it" as Manager Bud Black noted, giving the Rockies a solid start in what would be their only win in the Steel City.
It's professional sports. Any athlete being "100%" physically is rare.
Arenado is a "fought through it" kind of player. He proved that in 2020 when he tried to play through an injury that wasn't reported until he was finally shut down late in the season. He thought he could still help his team even when he wasn't 100%, and he was right. While he was scuffling at the plate, his defensive contribution remained huge. Gold Glove caliber. Nolan at 75% was still very impactful.
Again, we don't know the extent of Bryant's injury, and if there is even a chance he could play through it at 75%. But it's really hurting the Rockies that he's only played in 17 games this season.
Bryant and Arenado are different personalities. They've been on a similar career path for the most part, but what has separated Nolan in recent seasons, when he's outperformed his counterpart, could be that passion for being in the line-up every day. They say the best ability is availability.