Strike One: Put this at the top of the list of "Things You Never Thought You'd Have to Do in Denver."
1. Defend John Elway
Forget a Mt. Rushmore, Elway would be the No. 1, slam dunk choice as the greatest athlete in Colorado sports history. Might be a unanimous vote.
You already know the stats: Nine Pro Bowls, 1987 NFL MVP award, 1990's All-Decade team, and two Super Bowl titles (plus a Super Bowl XXXIII MVP) during his Hall of Fame quarterback career. Four AFC West titles, a pair of Super Bowl appearances and another Lombardi Trophy as a front office executive. All that speaks for itself.
Without John Elway, Denver has zero Super Bowl parades. (We can't really count the January 1978 parade for the Broncos after they LOST the big game to Dallas.) Without John Elway, Peyton Manning doesn't even come to Denver and usher in the second best period of Bronco football in team history. As an exec, Elway's salesmanship was almost on par with his penchant for late game heroics on the field.
After being retired for a decade, Elway came back to the Broncos at Pat Bowlen's request in 2011 to rescue a sinking ship. Broncos president Joe Ellis was strongly against the move, understanding that Elway would usurp some of Ellis' authority. But the move worked wonders. Elway hired John Fox to take over for the failed Ellis hire, Josh McDaniels, and the Broncos began the streak of four consecutive AFC West titles. Coaxing Manning to sign with Denver as a free agent was a tremendous feat and the biggest part of the run that included two Super Bowls appearances.
The Duke of Denver really truly is our state's undisputed G.O.A.T.
Now, as his contract aas a Broncos executive is set to expire, Elway is getting roasted nationally – and even locally in some quarters – following accusations from former Miami head coach Brian Flores became public that Elway and fake owner Ellis were part of a sham interview process back in 2019 when the Broncos front office was considering candidates to replace the fired Vance Joseph. Flores is claiming the Broncos and other teams – and the NFL as a whole – participated in racially discriminatory hiring practices. The charges are serious and the overarching focus of Flores' lawsuit has obvious merit, especially after he was fired by the Dolphins despite posting winning records during the last two seasons of his three year run, including an 8-1 streak to end this past season. The charges are really nothing new in terms of addressing diversity in NFL hiring practices. It remains an ongoing issue, and Flores has now taken up the mantle in that fight.
Despite the merit of his cause, the accusations against Elway are 100% subjective and don't really add much to his argument. The Broncos were able to produce facts and records to counter Flores recollections.
Of course if we're being fair, overall Elway's tenure as general manager wasn't very good. As a team president or director of football ops or whatever, Elway did a great job, but the GM gig was different. More hands on personnel decisions that didn't work out. That would include whatever part he played in the hiring of Joseph and Vic Fangio. We can't be certain how much say the GM had in those hirings after Elway was reportedly overruled by Ellis when he wanted to hire Kyle (or Mike) Shanahan prior to Joseph getting the job, but the on-field results after Manning retired can only be called awful. And falls on the entire front office, Elway included.
The accusations from Flores that Elway showed up disheveled and perhaps hung over for the interview deserve closer examination. The Broncos contingent (not including Ellis, who was already there) did fly across the country overnight for a morning meeting with Flores. The idea that Elway had a couple cocktails during a red eye flight (they had to fly overnight for an early morning meeting in order to fit the interview into Flores' schedule) is not outrageous nor out of line. Elway's not a teetotaler. That's no secret. And while it's certainly not difficult to catch some sleep on a private jet, when you are sleeping in your clothes on an airplane, you're unlikely to appear like you're fresh off the pages of GQ magazine early the next morning, regardless of whether or not you've had a couple of drinks the night before.
While Flores has all sorts of ammunition for his fight with the league, the part about the Broncos – who had just parted ways with an unsuccessful African-American head coach – seems meager in comparison. There are far more egregious accusations in the lawsuit than the notion – purely implied – that the Elway and the Broncos didn't give Flores proper attention during their three and half hour meeting in Rhode Island. Perhaps they had made up their mind about Fangio? Perhaps Flores didn't have a shot at that point – and yes, in retrospect, Flores would have been a better hire than Fangio. But let's not pretend that Ellis and company hadn't made poor head coaching choices before, including hiring Joseph. This wasn't an isolated incident and it's hard to conclude it was racially based.
The point is that jumping off the Elway bandwagon right now, over these not-fact-based accusations, is a gross overreaction. Especially from local fans and media. To say that this should eliminate Elway from consideration to be part of the next Broncos regime is utterly ridiculous. He's the face of the franchise and will be for a long time to come. There should be a statue of John Elway in front of Empower Field. And if the new owner has any sense, he or she will have some sort of ceremonial title and role for Elway to play within a new front office.
That could start with putting him in charge of luring Aaron Rodgers to town. He's proven to be very good at that.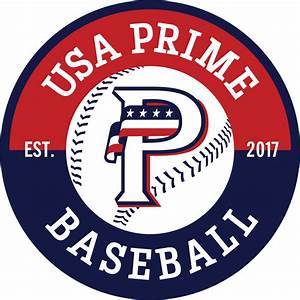 Strike Two: National Letter of Intent Day came and went with almost no one taking notice.
There are a couple reasons for that of course. First, what used to be a big date on the calendar – the first Wednesday of February, the day high school prospects could sign to play football at the university of their choice – has been diluted by an earlier signing day in mid-December. That's now the day the majority of these letters of intent get inked. Those who choose to wait until February no longer get the headlines – or even a "pick a hat" photo op.
The other reason is that signing a letter of intent doesn't mean what it used to mean.
High school recruits still make a big deal out of their decision, blasting social media with "COMMITTED" announcements when they've made their (first) choice. And there was a time when that commitment actually meant something. It meant you were going to be a Buff or a Ram or a Cowboy for four (sometimes five) seasons. Now, due to the absence of rules surrounding name, image and likeness and the advent of what amounts to year 'round college sports free agency under the name "Transfer Portal," the word "commitment" no longer means very much.
For graduating high school athletes today, "commitment" is temporary. What those posts should actually say is, "I'm committed for one season. We'll see if I get the playing time I think I deserve and if I like the place. Check back with me after the season to see if I'm sticking around."
That's what the Transfer Portal is teaching them – that "committed" doesn't really mean committed. What a terrible life lesson that is.
This all starts above them of course. Coaches at the college level aren't committed either, even when they have long term contracts. The absurd amounts of money being thrown at football and basketball coaches to leap from job to job has had a trickle down impact on the way student athletes, fans and media see collegiate sports. If a coach can leave, why can't a player? And that's fair.
And it's still wrong.
Colorado football coach Karl Dorrell said in a recent interview that he should not have left Boulder to hit the recruiting trail as soon as the season ended – which has been the normal practice for college football coaches for decades. Instead, he said he should have stayed at home and "re-recruited" the several key players already in his program who decided to jump ship. Considering what places like USC, Oregon and even Michigan State can offer players in terms of NIL dollars, there's no guarantee that Dorrell could have convinced Brenden Rice, Christian Gonzalez and Jarek Broussard to stay in Boulder and not get paid much of anything. But the fact that he needed to is testament to the problem. How does any coach build a foundation – including adding key building blocks on National Letter of Intent Day – when existing bricks keep getting snatched away when he turns his head?
Clearly the NCAA needs to do something other than watch from the sidelines while the decisions of politicians break apart college sports. That should start with placing limits on the Transfer Portal, in the same way pro sports limit free agency periods. Give coaches like Dorrell the opportunity to recruit new players prior to LOI day without having to keep one foot in Boulder and one eye on the portal.
The same needs to hold true for coaches. Make it so the season has to be over before coaches can change jobs. After watching everything the NFL has done right and wrong over the years, you'd think the NCAA leadership could have learned these lessons already.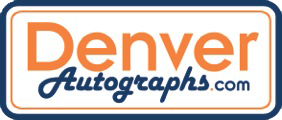 Strike Three: Another Winter Olympics is here for our viewing pleasure, from afar, of course.
How does everyone feel about watching ski racing taking place on a mountain with 100% man-made snow, surrounded by hills covered with trees of green? Not sure that Beijing, which hosted the Summer Olympics back in 2008, even has a real winter. It's a ridiculous place to host the winter games. How much better would this worldwide series of events and games be if they were being held in say Denver, Colorado?
Longtime Coloradoans know the story. Colorado is home to the Olympic Training Center in Colorado Springs and the state has produced a large number of winter Olympic athletes for obvious reasons. But Colorado has never hosted the Olympic games despite having the 1976 games actually awarded to the city.
Denver is the only city on the planet to reject the chance to host the Olympics. That happened in 1972, when taxpayers soundly voted down the idea of additional taxes being put in place that would have paid for new venues and infrastructure needed to host the games. Many voiced environmental concerns as well.
The 1976 games ended up in Innsbruck, Austria.
We whiffed, big time.
There have been some attempts over the years by Colorado groups to make another bid to host future Olympics, but so far nothing has come of it. Money seems to still be the key issue, which is puzzling given the state's overall attitude about other things, like funding for new stadiums. Colorado has clearly become a more progressive state – including the economic success of the legalization of marijuana and sports gambling, but there are still many who complain – loudly – about the idea of taxpayers footing the bill for an event that has proven to be a huge benefit to places that have hosted before – like nearby Salt Lake City, for example. Politician Larry Ambrose for one has lauded moves that prevent the city from using tax dollars for the Olympics without voter approval. He fears that hosting the games would mean people "coming in and riding roughshod over our city."
That's such a backwards and archaic way of looking at things and it just doesn't fit in with what Coloradans have voted to do in recent years. Colorado's economy isn't thriving because we've said no to new and bold ideas. We've proven to be forward thinkers, and not be fear based in our decisions.
With that in mind, what about utilizing the same successful taxation idea that Las Vegas used to land the Raiders? That would be a "tourism" tax. In other words, a tax that was paid entirely by people visiting, not residents of the area. Allegiant Stadium was built with a tax on tourism, and not a tax on Nevada residents. San Diego voters turned down the same idea and it cost them their NFL team. Who made the right call?
The one-tenth of one-percent sales tax that was used to build Coors Field and Empower Field – and still retired early – is another method with a successful track record. We passed a tax that was virtually unnoticeable to area consumers – one penny on every $10 of non-medical goods and services – and built two stadiums. There would also be the possibility of using some or all of the state's sports betting proceeds for the infrastructure needed to host the Winter games in an actual winter climate.
There are a few good options that don't involve a new and heavy burden on Colorado taxpayers.
Colorado already has world class ski and snowboard areas, plus venues like Empower Field, Ball Arena, the World Arena in Colorado Springs, and even the Broomfield Event Center and the Budweiser Event Centers in Loveland. We might not need to build a bunch of new venues when we can upgrade what we already have.
Think of the short term economic surge and the long term benefit of upgraded facilities and promotion for our numerous tourist attractions? It's easy for fear mongering politicians to rant about tax increases and the cost of doing business. But that's not Colorado anymore. This is a forward thinking state now, and we could show that to the whole world while we correct a mistake we made 50 years ago.