Strike One: No one (with the exception of Army and Navy, but that's a different deal) wants to play the Air Force Falcons. Not Colorado State, not Wyoming and not the University of Colorado. But all three of them have to this season. And they probably won't enjoy it much.
Over the past five seasons, Air Force has established itself as the best college football program in the state. During that time, the Falcons are 5-0 against CSU (having won 13 of the past 15 meetings between the two Mountain West rivals, meaning the Ram – Falcon trophy has spent more time in Colorado Springs than the Commander and Chiefs trophy.) The Wyoming Cowboys have lost two straight to AFA, after having won the previous three meetings. Air Force leads the overall series vs the Pokes and has won nine of the past 15 times they've played.
The reason the Falcons are such an unpopular opponent is no secret. The option offense – be it the old Triple Option attack of the 1970's and '80s or the more modern version all three service academies feature these days – is a pain in the secondary to try to prepare for, especially in one short week. So few teams run it these days that there's very little familiarity going into prep week, and defensive players have a lot of trouble locking in on specific assignments in just a few days' time – a critical piece if you're going to short circuit any option attack.
Teams have tried to outscore AFA, and for programs like Boise State, it's worked more often than not (even though AFA beat the Broncos last season.) But for teams like CSU for example, trying to hitting the Falcons defense with quick scores early only plays into their ball control game plan. Typically, by the second half, Troy Calhoun's offense has worn you down and they have you right where they want you.
Mel Tucker's CU Buffs found that out too, dropping a 30-23 overtime decision to Air Force at Folsom Field in 2019 in the first meeting between the two in-state programs since 1974. CU started fast, but the Falcons wore the Buffs down in the second half, and if not for three fumbles, OT would not have been needed. That AFA team finished 11-2.
The Falcons host the Buffaloes on Sept. 10, go to Wyoming the following week, and host CSU on Nov. 19.
They'll be a load again this fall. The Falcons led the nation in rushing a season ago, averaging almost 328 yards per game on the ground. The key figures are back in place, led by quarterback Haazig Daniels and running back Brad Roberts. And last season the AFA defense stepped up their game as well, meaning trying to outscore them may not be an option. Prognosticators have Air Force battling Boise State for the top spot in the MW.
AFA hasn't claimed the Commander and Chiefs Trophy since 2016 and has never won the Mountain West title. This could be the season they do both.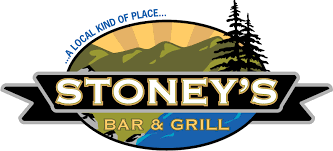 Strike Two: Quarterback Clay Millen hasn't taken a snap for the CSU Rams and he already has his own "Name, Image and Likeness" funded radio show. (A similar deal worked out pretty nicely for Rams hoopster David Roddy last year.)
That shows you the excitement level in NoCo. Ram fans are ready for their team to get back into contention for a conference title and play in a bowl game pretty much every season. They think now they have the right guy to get them there.
New head coach Jay Norvell is everything his predecessor wasn't, including being personable and outgoing with fans and media. He hasn't been shy about showing his level of excitement for his first season in Fort Collins, unlike his predecessor who continually talked about a long-term rebuilding process. There's no such excuse in college football anymore. The transfer portal, fueled by NIL, has made quick turnarounds very possible. And CSU, which went 3-9 under Steve Addazio last season, needs a quick turnaround in pretty much every phase of the program.
Norvell and his staff have bought into the sport's new transfer portal model. CSU brought in 11 transfers – nine of whom followed him from his previous job at conference rival Nevada. Overall, the Rams have 28 new faces on the roster, including a totally rebuilt offensive line and of course, a totally transformed offensive scheme. Out is the dreary three yards and a cloud of turf offense, and in is the "Air Raid" that Norvell had employed everywhere he's been.
CSU lost consensus first team All-American and Mackey Award winning tight end Trey McBride – pretty much the lone bright spot from last season's disappointing campaign. They also need to replace their amazing punter Ryan Stonehouse and standout defensive linemen like Ellison Hubbard, Scott Patchan and Toby McBride, Trey's brother. There's not really any way to predict who and how this will turn out.
We do know that the passing game will be bolstered by returnees Dante Wright, Ty McCullouch, and Thomas Pannunzio, and will be aided greatly by Nevada transfer Tory Horton – who scored more points at Canvas Stadium against CSU than the Rams offense put up that night. Running backs David Bailey and Jaylen Thomas probably won't get as many carries as they had a year ago but are likely to be on the receiving end of some additional passes this season.
Defensive stalwarts Cam'ron Carter and Jack Howell will be counted on, too.
Norvell has made it clear that his goals are the same as the fans – to get back into contention for a conference title and play in bowl games. For him, the future starts on Saturday Sept. 3 in the Big House at pre-season No. 8 Michigan.
As for Millen, he's a redshirt freshman who threw all of three passes for Norvell's Nevada team last season. He'll step in for last year's starter, Todd Centeio, who has transferred yet again (it's now possible for a college football player to be labeled a "journeyman, btw.) Millen is a former four star recruit who's completely unproven – and unblemished in the eyes of CSU supporters. He represents hope and excitement for CSU's future. The question is, does that future start now?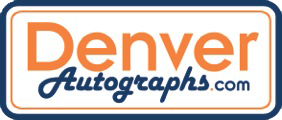 Strike Three: Karl Dorrell believes he's on the hot seat. But is that fair?
Dorrell enters his third season in Boulder as the head coach of the CU Buffs. After overcoming all sorts of COVID derived handicaps in his first year on the job – including getting the gig after recruiting season had completed and then not being able to even meet with his players for more than four months – Dorrell led CU to a bowl game in the shortened 2020 campaign. All things considered, he should have been unanimous national Coach of the Year.
Now he's not even sure if he's going to be the Buffs head coach in 2023.
Welcome to college football in the transfer portal/NIL era.
No program in the country was hammered by the transfer portal like Colorado was last season. After slogging through a 4-8 season in 2021, the Buffs will take on one of the nation's toughest schedules without most of their best players from a year ago, including running back Jarek Broussard (now at Michigan State) safety Christian Gonzalez (now at Oregon) and receiver Brenden Rice (now at USC.) The program also lost receiver Dimitri Stanley, punter Josh Watts and safety Mark Perry (who will be wearing the purple of the TCU Horned Frogs for the season opener at Folsom Field.
All totaled, Colorado lost 23 players to the transfer portal. Ouch.
To say the Buffs will be young and unproven this season is a vast understatement.
Along with a new offensive coordinator (Mike Sanford) there figures to be a new guy under center for the Buffs as well. Tennessee transfer J.T. Shrout, who missed last season rehabbing from knee surgery, is likely to replace last year's starter, Brendon Lewis. Buff insiders expect Shrout to be a big upgrade from the erratic Lewis.
Running back Alex Fontenot will get the bulk of the carries now that Broussard is gone, and tight end Brady Russell, a big play threat, will need to be even better than he was a season ago. Shrout will look for receiver Montana Lemonious-Craig early and often.
The Buffs were miserable on offense a year ago, finishing third from the bottom in the Pac 12 in points per game. The newcomers had better step up quick.
The portal did return offensive lineman Tommy Brown, who came from Alabama, and receiver R.J. Sneed, a former Baylor Bear, among the six players who moved to Boulder.
The schedule is once again daunting, with TCU, Air Force and Minnesota (which drubbed the Buffs 30-0 last season) right out of the gate – before the Buffs rigorous conference slate opens with UCLA. Given all that's transpired off the field, what will it take for Dorrell to remain the Buffs head coach by December of this year? Most prognosticators have CU winning three, maybe four games at the most. Will another 4-8 season get Dorrell fired?
Nothing about college football is fair anymore. There's no such thing as a level playing field during the NIL/Transfer Portal era. If Dorrell – the conference Coach of the Year just two years ago – is let go after just three seasons, the CU administration may find it more difficult than usual to find a good replacement.