Strike One: Jump into your time machine. Set the date for Sept. 9, 2023 and the location for Folsom Field in Boulder, Colorado. There's a big college football game that day. Nebraska will be in town to play the Colorado Buffaloes. The place will be packed. You can be pretty sure you'll see Raphie lead CU out of the tunnel but after that, it's everyone's guess as to who the two head coaches jogging out on the field will be.
Back here in present time, we're just one month into what's already been a weird 2022 college football season. Nebraska fired its head coach, favorite son Scott Frost, following a demoralizing home loss to Georgia Southern and a 1-2 start to the season. This brought an end to an astonishingly bad 16-31 tenure, which began with a come-from-ahead loss to CU in Frost's first game back in 2018. Last season, 3-9 Nebraska did something never before accomplished in college football history: They lost all nine games by single digit margins.
Meanwhile, CU has fired Karl Dorrell after starting the season 0-5 (CU's opponents cumulative record is 20-4 after five weeks) having lost more than 20 players to the Transfer Portal during the previous offseason. This year's Buffs squad features 90 underclassmen. Remember, Dorrell was hired in the winter of 2020, just in time for him to not to be able to do any recruiting and not be able to meet any of his returning players. Still he took his first Buffs squad to the Alamo Bowl during the COVID shortened season and was Pac 12 Coach of the Year.
So Colorado and Nebraska, once Big 8/Big 12 powers and rivals for national honors, both have losing records and are playing the rest of this season with interim head coaches and unknown futures.
But that's where the similarities end.
This is a very new era in College Football. Thanks to a group of people who don't care about things like traditions and rivalries, and who are concerned with money above everything else, the playing field has been tilted significantly. The game is settling into a new class structure where the "haves" have limitless amounts of money and can buy recruits and transfers, while the "have nots" see their best players freely transferring to schools with deeper pockets and more lucrative endorsement opportunities (and don't even bother asking how academics figure into all of this.)
Recent struggles on the field aside, the Huskers are firmly entrenched in the "have" category. Nebraska admin didn't bat an eye at paying Frost $15 million to walk away. You can do that as a member of the phat Big Ten, where media rights dollars continue to pour in at record setting rates. Factor in that Omaha has more millionaires per capita than any other city in America, and that Husker football is truly the only game in town.
For years, Colorado fans have ridiculed the passion of Nebraska fans, quipping "there's nothing else to do there." That's precisely their big advantage over the Buffs. CU has to battle for attention (and boosters) in a professional sports market (that also has multiple other college programs.) Meanwhile, Nebraska can a) pay top dollar for any football coach that wants to come to Lincoln, and more importantly, b) has enough deep pocketed boosters to make phat NIL deals for any standout players who want to play in front of packed stadiums and rake in some cash.
Will Colorado compete for a big name coach? That's asking a lot. They've never been able to compete financially with the bigger programs, and the gap is getting bigger. Former coach Rick Neuheisel, as he was resigning his CU gig and heading to Seattle to take over the Washington Huskies, called CU a "have-not." And that was almost 25 years ago.
CU might get the best candidate out there. Who knows. There's no guarantee that whoever takes over in Lincoln is going to be a better coach than the guy who gets the CU job. That will all play out. But two things are certain: The guy wearing red is going to be getting paid a whole lot more, and so are his players.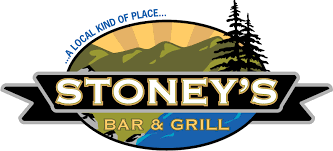 Strike Two: Any college football team that fires a head coach is going to suffer some level of roster attrition as a result. With the Transfer Portal making it so easy for players to jump ship, losing a dozen or more guys is more or less expected.
At first, it seemed like Colorado State's hiring of Jay Norvell was going to be a little different. Much more personable and known more as a "players coach" than his predecessor Steve Addazio, everyone in Fort Collins seemed to be on the same page going into this season. Expectations were that rebuilding things would take time, but that everyone was pulling the rope in the same direction.
Evidently not.
The Rams have – not unexpectedly – struggled out of the gate, going 0-4 (CSU's opponents cumulative record is 15-3 after five weeks) while the holdovers try to mesh with a whole lot of new faces. But as the losses pile up, the number of experienced holdovers keeps dwindling. Norvell has watched as player after player – including most of the returning receiving corps, has jumped ship during the season and headed for the portal.
Each of the seven players who have opted out since the start of the season has been a senior or graduate. And several of them were starting and/or seeing significant snaps.
Receivers Dante Wright, E.J. Scott and Ty McCullough – all key returning players from the brief Addazio tenure – have left, as well as another starter, safety Tywan Francis. Even placekicker Cayden Camper, a preseason honors candidate who set a school record for field goals in a season last year with 25, elected to leave the team.
So what gives? Is playing for Norvell not as advertised? Heck, even Nevada transfer Melquan Stovall, who came to Fort Collins with Norvell, has now bolted.
Word out of the Rams locker room is that Norvell and his staff aren't especially high on not only the roster holdovers, but in-state recruits as well. According to sources, a significant disconnect has developed between Colorado high school products (outside of standout DB Jack Howell) and the new coaching staff.
Norvell and his staff appear ready to repeat some of the same recruiting mistakes that coaches like Steve Fairchild and Mike Bobo have made, mainly ignoring Colorado high schools to focus on out-of-state recruiting. This will be something to keep a close eye on.
For his part, Norvell has accepted the defections, noting that he's given each player an opportunity to play and show what he can do, but that if they don't want to be a Ram, they're free to go elsewhere. At least on social media, none of the former players have had anything bad to say. Privately, it's a little different story. Time will tell if things can be smoothed out.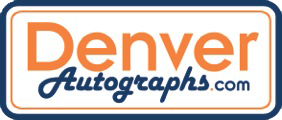 Strike Three: Time was when every pro sports team did preseason training the way baseball does Spring Training. Pack up your equipment and head for someplace with better weather, away from distractions, where it's all about the game and the team.
For instance, for several years, the Denver Broncos held summer training camp in Greeley for that very reason. Heck, the Dallas Cowboys went all the way to Thousand Oaks, California for their camp.
Then teams started building these high tech facilities at home – like the Broncos have at Dove Valley – and management decided it was a waste of time and money to do all that needless travel. Easier to stay home and train.
The Denver Nuggets used to go to the Air Force Academy, where they could get away AND still get the benefits of training at high altitude. The Nuggets lack of a high tech facility is well known, so going somewhere with more practice space was a priority.
With those needs still the same, this year the Nuggets did something old school. They eschewed the high altitude training stuff, packed up and headed west, out to San Diego, to do their preseason stuff. Okay, it really amounted to just a five-day road trip, but they did manage to catch a San Diego Padres game and get in a lot of good work, away from all the distractions at home. They're back now, ready to start preseason games. The biggest questions still revolve around the health of Jamal Murray and Michael Porter, Jr and whether or not Nikola Jokic can match his back-to-back MVP caliber seasons.
But there's also the question as to why Denver doesn't have that high tech, all-encompassing training and practice facility? Head coach Michael Malone hasn't made a secret of his desire for a second practice court at least. Inside Ball Arena, the Nuggets have just one court to practice on, which is not something the HC is happy with.
It's not like ownership can't afford it, right? So what's the holdup? There's talk about a new arena in the Commerce City area, but that's just talk. Kroenke already added an apartment onto the arena, why can't they find a way to improve the practice facility of a team with NBA Finals aspirations?
There are benefits to having even a shortened camp away from the distractions in your backyard. But as the Broncos and others have proven out, when it comes time to get everything you can out of your pre-season work, there's no place like home.