Strike 1: Very few NBA people will argue against naming Nikola Jokic the NBA's MVP for a third straight season. By almost any measure, Joker is the best player in the league and more than deserving of the award. Only regional voting basis could prevent the triple-double machine from a three-peat.
But heading into the postseason, Joker is not the most important player for the Denver Nuggets. As Charles Barkley and others have pointed out, the most important player for Denver in terms of reaching their goal of an NBA title is Jamal Murray.
While Jokic keeps cranking out triple-doubles – and he posted his 28th of the season and 104th of his Hall of Fame-to-be career on Sunday in Brooklyn – the Nuggets need Murray to be at his best in order to end a string of postseason disappointments.
As Murray goes, so go the Nuggets.
While he's never been an All-Star (Jokic has never played alongside another All-Star, making his MVP case that much stronger) the Nuggets all-time leader in made 3-pointers is Denver's barometer. He slumped during the team's recent four game losing streak but bounced back with solid production in Denver's two recent road wins. Certainly, coach Michael Malone's team needs Michael Porter Jr. to be "on" that night – and when he is, Nuggets are almost unbeatable – but if Murray struggles, Denver struggles.
In order for these Nuggets to be all they can be, the bench rotation needs to be solved. They can't have the starters leave the court ahead by 10 points and return to the court down by 10. It looks like Christian Braun may have played his way into the postseason plans, which is a revelation. But that issue remains unresolved.
The defense needs to be better – in all four quarters, not just at selected key moments. If the Nuggets want to get out and run, it will start with getting stops on defense, winning the battle on the defensive boards (they've shown a disturbing tendency to give up offensive rebounds as of late) and start playing the more physical brand of basketball they'll see in the playoffs.
All of that is important, but nothing is more important than Murray being at the top of his game. Being "bubble" Murray, as it were.
Nuggets fans know what they're going to get from Joker. When playoff time arrives, all of Nuggets Nation needs to know what they're going to get from Murray, too.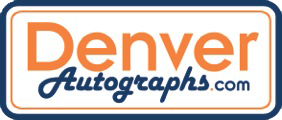 Strike 2: The Colorado Rockies are in the midst of a rebuild, and this season will be all about seeing what they have and what they need.
Before you scream "everything!" keep in mind that the Rockies have some highly touted young players that national media types are eager to see perform for a full season at the big league level. The ceiling on guys like Ezequiel Tovar and Michael Toglia is very high. They have even younger guys like Drew Romo and Zac Veen that aren't ready yet, but could turn out to be well above average players, too.
So the Rockies don't need everything, they just need a lot of things.
To start with, they need to be quite a bit bolder in acquiring those things. And the idea that they can simply draft and develop their way back into contention is shortsighted. An average Major League draft yields two future big leaguers. At that rate, the Rockies could contend by, 2030 or so, give or take a season.
No one wants to wait that long. And they shouldn't have to.
No one should be advocating for Colorado to revert back to the Jeff Bridich days of bad free agent spending. No more Wade Davis/Ian Desmond/Daniel Murphy-type moves. But being bold doesn't just mean whipping out the checkbook. Championship contending teams are constructed using good old-fashioned trades, too.
Trading hasn't been a Rockies strong suit, either recently. But if they want this rebuilding project to come in on time and under budget, they're going to have to do something un-Rockie like: Part with things of value.
Things like standout Closer Daniel Bard, for instance. While his most recent outing for Team USA in the World Baseball Classic was nothing to write home about, Bard is a valuable commodity, who's value went up with the New York Mets (and their unlimited checkbook) suffered the loss of their standout closer Edwin Diaz, during a WBC celebration.
You don't give Bard away for nothing, but general manager Bill Schmidt should at least dangle his star closer in front of budget-less Mets owner Steve Cohen and see what he could get in return. If he could make a Rockies-friendly deal with the Mets, he could accelerate Colorado's rebuilding project by a year or maybe two. A few moves like that and the Rockies could be an actual, real life contender by 2026.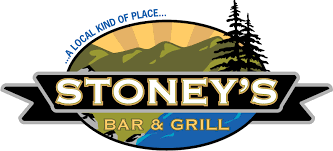 Strike 3: The late very great Pat Bowlen wasn't a kazillionaire when he bought the Denver Broncos. He cobbled together some investors and eventually turned that investment into a Hall of Fame career by prioritizing winning over making money. Funny how that can work.
But imagine if Bowlen had been filthy rich? Imagine if he'd had George Steinbrenner money? Remember, when Bowlen bought the Broncos, there was no salary cap in the NFL. He could have – and would have – thrown huge money at any and all coveted free agents available. The Broncos could have been even better than they were.
Rich guys who place winning over making money are rare. You don't get rich in the first place by overspending on anything, much less a business venture you can make a huge profit in while not going all in to win.
Pro sports are chalked full of owners who are businessmen first, competitors second. Guys like the New York Mets Steve Cohen – who's throwing huge contracts all over the place – are the exception. So much so that there's already talk of the other MLB owners trying to rein him in.
Big market teams with unlimited budgets, like the Los Angeles Dodgers, The Mets, the New York Yankees, etc can throw money at problems over and over again in until they get it right.
The Denver Broncos appear to have joined that group.
Broncos Country knows that new owner Rob Walton is the wealthiest owner in the NFL. What wasn't known until recently was that he and partner Greg Penner are not only wealthy, but they appear to be competitive as hell, too.
Firing a first-year head coach and paying him to go away following an embarrassing loss on national TV (to a team owned by his brother-in-law, btw). Trading for and hiring the most experienced, veteran head coach available. Jumping into free agency on Day 1 and landing two of the most coveted offensive linemen available, and perhaps over-paying in the process.
All that signals a win-at-all-costs approach, same as Bowlen.
While their first season in charge didn't go well – remember, the names hadn't finished being stenciled on the office doors before Walton and Penner got thrown into the fire, so to speak – if the first few months of their first full offseason is any indication, this is an ownership group that won't accept mediocrity as the norm. You get the sense that this new ownership will spend whatever they have to in order to win sooner rather than later.
It was his competitiveness, not his money, that made Pat Bowlen great. Now we have an ownership group with both. That could be a combination that's hard to beat.