Strike One: About this time last year, we were all thinking about a parade.
The Colorado Avalanche were outstanding in January of 2021. In fact, they'd go on to win the President's Trophy with the best regular season record in the NHL. After they swept through the first round of the playoffs, city officials had to be gearing up for that big ride down 17th street with Lord Stanley's Cup like the rest of us.
It didn't happen of course. Instead, what happened in Vegas helped the Cup stay in Tampa.
What happened in Vegas – the Av's blew a 2-0 series lead and lost to the Golden Knights in six games – abruptly ended a championship season without a championship.
When things end so suddenly, so unexpectedly, you have to step back and ask yourself, "What just happened and who's to blame?"
Problem was, there was really no one thing to point at immediately. Avs management certainly didn't blame the head coach. They gave Jared Bednar a contract extension during the offseason. The star-studded offense wasn't the problem, right? Nathan MacKinnon had another All-Star worthy season, and stalwarts like Gabe Landeskog, Cale Makar and Sam Girard were outstanding, too. Then there was forward Mikko Rantanen, who scored 30 goals to lead the team and had a plus/minus of +30 for the season. The defense wasn't bad either, with Makar, Girard and rejuvenated Erik Johnson leading the way.
So it had to be the goaltending, right? Philipp Grubauer had a solid regular season between the pipes, going 30-9 with seven shut-outs, a stellar 1.95 goals against and a nice .922 save percentage. But in the playoffs, he slipped back a notch. 6-4, 2.61 and .914. So there was the slight weakening of one link in the chain.
The Avs brass let Grubauer skate away as a free agent, and he landed a nice free agent deal with the expansion Seattle Kraken.
Seeking an upgrade, the front office let their thoughts drift back to the Cup playoffs from the summer of 2020. So in late July of last year, Colorado acquired All-Star net minder Darcy Kuemper from the Arizona Coyotes in exchange for a first round draft pick and Conor Timmins. Kuemper's stats weren't better than Grubauer's but remembering the way he stood on his head in the NHL's "bubble" playoff in that summer of 2020 obviously impressed the Avs brass. The Avs ended up beating the Coyotes in five games in the bubble and overwhelmed the defenseless Coyotes with 14 goals in the final two games. The Avs brass clearly recalled Kuemper's 49-save performance in Arizona's Game 3 win, and the other standout moments they'd seen that made him an attractive addition.
Going into this season, Kuemper did have a better "goals saved above average" ranking than Grubauer over the prior three seasons – which were all seasons that Colorado was considered a Stanley Cup favorite and fell short.
So now, here we are a year later, and were thinking the same thoughts. The Western Conference leading Avs are melt-the-ice hot. Makar has been amazing in recent weeks. MacKinnon is having a down season goal scoring-wise (although that appears to be changing for the better recently) yet is still among the league's best playmakers. Rantanen, Landeskog and Nazem Kadri have been superb. The team shows no weaknesses, even after a long lay-off due to COVID-19.
No reason they shouldn't win the Cup this year, right?
Actually, it appears to be all about Kuemper now. After posting his first shut-out win as a member of the Avalanche – against his former team in Arizona – Kuemper was 17-5 on the season, with a modest 2.74 goals against average and a save percentage of .908, slightly below his career average. The question is, can he elevate his game in the postseason? Can he "stand on his head" in the play-offs as the hockey folks say? Can he go all "Patrick Roy/Hart Trophy" on us? In trading for the 10-year veteran, Joe Sakic and the rest of the Avs front office are clearly banking on it.
If the Avalanche can finally bring it all the way home, it will be Darcy Kuemper leading the parade.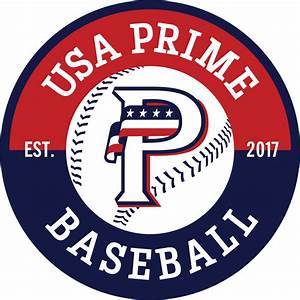 Strike Two: There probably hasn't been a time in NFL history where a team had to fill three huge gaps in their organization in a four month period like the Denver Broncos do now. Between now and the end of April, Denver needs to find a new head coach, a high-quality, Pat Bowlenesque new owner, and a franchise quarterback and not necessarily in that order.
The head coach search continues now that the Vic Fangio era has ended. Anyone can make the case that head coach should be No. 3 on that priority list, but that's all general manager George Paton can do at the moment. As the process for finding new ownership begins, and Paton decides on a new head coach, sitting there waiting to be determined who will be taking snaps for the "Under New Management" Broncos in the fall of 2022.
The "We want to win right now" crowd – which is most of Broncos Country – wants Aaron Rodgers or Russell Wilson to be wearing predominantly orange by the time OTAs begin this spring. Understandable if not unlikely at this point. Rodgers plays for what could be the best team in the NFL right now. Not sure why he'd want to leave there for an organization that's in a state of flux like Denver. Wilson – while open to a trade – will probably stay put in Seattle, too, but you never know.
All the Broncos really have control over is who they can acquire via the NFL draft. So it will be the same song, 62nd verse.
The Denver Broncos came into existence in 1960. During their decade in the American Football League and the five plus decades since the merger, the Broncos have drafted exactly zero "franchise quarterbacks." As in none. Zip. Nada. In fact, you can generate some blank stares and some head scratching moments when you pose the question, "Who is the best quarterback the Denver Broncos have ever drafted?"
John Elway came via a trade with Baltimore. Peyton Manning was a high profile free agent as everyone knows. Jake Plummer was a free agent, too.
The Broncos have drafted Jay Cutler, Brian Griese, Tommy Maddox and Gary Kubiak. One of those guys turned out to be a really good TV commentator, and one a Super Bowl winning head coach. But none was ever a "franchise" QB.
When asked this question on a radio show recently, retired legendary Denver sportscaster Ron Zappolo took a long pause before he answered, "Brock Osweiler. He helped them win a Super Bowl."
Such is the Broncos QB draft history.
For this franchise to return to being a consistent year-in, year-out contender, that must change. A Rodgers or Wilson would be a fantastic short-term fix, but that's all it would be. Without a successful QB draft pick, it's Groundhog Day around here after the veteran free agent hangs up his spikes.
It's been suggested in some circles that the Broncos dedicate at least one draft choice (preferably within the first three rounds) every year to a quarterback, until they get it right. The more shots you take, the more likely one of them will turn out to be a good one.
Denver is not the only franchise to deal with this issue. Kansas City featured a revolving door of retread signal callers until they finally landed Patrick Mahomes on draft day in 2017. Teams must preserve. The draft always presents the chance to hit it big.
Paton passed up all the QB's available in last year's draft. That most certainly can't – and won't – be the plan this April. If he doesn't pick the right coach and the right QB this time around, the next Broncos owner will be searching for a new general manager.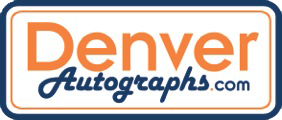 Strike Three: If – and that's a really big if right now – the plan to expand the College Football Playoff to 12 teams ever gets implemented (and there is no reason to believe that's going to happen any time soon) you will legitimately be able to ask the question, "Is this system more favorable to the Colorado Buffaloes, or to the Colorado State Rams and the Air Force Falcons?
The format that was agreed upon last June by a four person committee that included Notre Dame AD Jack Swarbrick, Big 12 commissioner Bob Bowlsby, SEC commissioner Greg Sankey and Mountain West commissioner Craig Thompson was pretty simple: The 12 teams would be made up of six "at-large" teams – presumably based on national ranking, the five "Power Five" conference champions and the highest ranked "Group of Five" conference champion. That plan remains the favored format by most of the parties involved, even if internal politics are slowing the process to a crawl at the moment.
If playoff expansion does happen someday, this plan would leave a good opportunity for the locals to participate. Some will have a better shot than others.
It will remain a tough road for the Buffs, but at least they would not have to win the Pac 12 they'd just have to finish in the top 12 or so of the national rankings in order to secure an at-large bid. Far easier said than done for a program that's struggling to consistently get above .500 in conference play.
On the other hand, the Falcons and Rams would need to win the Mountain West in convincing fashion – the way Boise State and former conference members like TCU and Utah were able to do back in the day. Couldn't lose more than two games during the season even if you won the conference.
That, however, seems like a more reasonable ask than for the Buffs to finish in the top 12 nationally at this point.
Think about it. Air Force was 10-3 last season, including a loss to eventual conference champion Utah State. The Aggies are certainly not an overwhelming outfit. A poorly coached CSU team had them beat until a late game sideline mishap. To their credit, USU did finish the season ranked No. 24, and San Diego State, who lost the MW title game last year, actually finished the season 12-2 and ranked No. 25. Had the Falcons not dropped very winnable games to USU and Army, they would not only have played SDSU for the MW title (the teams played a hard fought 20-14 Aztec win during the regular season) but the one-loss winner of that game could have very easily finished the season as the highest ranked G5 team not named Cincinnati, Louisiana or Houston.
With Cincinnati, BYU, Houston and Central Florida moving up to the Big 12 soon, and Louisiana losing their head coach and likely to slide backwards, the "Group of Five" pool is getting a bit more shallow and easier to navigate.
Put it this way: After the Big 12 expansion is completed, and those three former G5 schools are out of the mix, an only slightly better season from AFA puts them right there to finish as the highest ranked G5 conference champion and make them part of an expanded playoff.
As for CSU, hope springs eternal again with the arrival of head coach Jay Norvell. IF CSU could make the huge leap back to the top of the MW (Another big if. CSU's last conference title was in 2002) and win one of those marquee non-conference games that dot their future schedules, they too, could be in that G5 mix.
Sometimes it's better to be a big fish in a smaller pond.