Strike One: Social media was full this past week of stories and tributes to longtime Denver sportscasting stalwart Les Shapiro. It was pretty unusual for people to post "remembrances" of someone who was still with us, but in this case, it was well thought out and very appropriate. Les – who was never a smoker – was in his final days of fighting what became an unwinnable battle with lung cancer. His family made the unusual request for fans and former colleagues to share their best Les stories on Facebook and Twitter so that Les could see and read them. It was a wonderful idea to which dozens and dozens of folks responded.
Les passed away on Saturday. I had sent him a private message earlier in the week, but my thoughts on my longtime friend are too plentiful for a tweet, so here it goes:
I first met Les during my baseball playing days, nearly four decades ago, when he was covering first the Denver Zephyrs and then the Colorado Rockies for Channel 4. He never told me differently, so I'll always believe that baseball was his true passion. He played as a young man growing up and became friends with people like former Cy Young winner Steve Stone – who broadcasted games for the Cubs and the White Sox – and made it pretty clear to me that while he had a gig that many aspiring broadcasters would label "a dream job" doing nightly TV sportscasts, being a baseball play-by-play man was truly what he always wanted to do.
We'd kill time in the lobby of the Viscount hotel in Tucson back in the spring of 1993, while he was covering the spanking new Colorado Rockies and I was the only hometown product on the Rockies roster, talking about the finer points of baseball while looking forward to the first season of an expansion franchise. By that point in his career, Les had already broadcast a lot of University of Colorado football games along with several other sporting events while still anchoring the 5 p.m. and 10 p.m. sportscasts on KCNC. He was clearly more than just a talking head.
We stayed friends over the years – I was the first one to reach out and offer him a chance to join the fledgling Mile High Sports Radio team in the infant days of the station in 2007. At the time he was still doing TV, although a few years later, he'd end up partnering with Jim Armstrong on the MHSR airwaves. I scolded him about closing his commercial spots with "…and tell 'em Les Shapiro sent you…" because that's a terrible idea that never works. But Les – a radio novice at the time – had to figure that one out for himself. During his time co-hosting the Afternoon Drive show with Eric Goodman, Les became a great radio voice…and a decent commercial pitch man, too.
More than a decade after I'd retired my glove and spikes, Les called me and asked if I'd do color for him at Coors Field while he did baseball play-by-play for a demo tape. He hadn't given up on being a baseball broadcaster. We set up a makeshift broadcast space in the visiting general manager's booth at Coors. It was just him and I and we "broadcasted" a Rockies vs. Phillies (if memory serves) game "live to tape" into a tape recorder. It went really smoothly and professionally. I'd done a good amount of color commentating by that point so I had a good point of reference. Les was very prepared, did a nice job and was very easy to work with. When we were packing up, he asked me what I thought. I nodded and said something like, "It was really good. You should be able to use that no problem." His response caused me to pull back in disbelief.
"That was the first baseball game I've ever broadcast," he smiled, almost acting embarrassed.
I'd worked with several professional play-by-play guys before, and Les did as well as any of them the first time he ever tried. He was a natural.
Over the years, Les continued to be a good friend and a sounding board for many of us as we've tried to find solid footing in a business that offers very little of that. We'd have lengthy talks in the cafeteria at Coors Field, which was oftentimes more entertaining than the game we were about to watch. It was actually in that very space that Les broke the shocking news to a table full of colleagues that he'd been diagnosed with lung cancer.
He was always brutally honest and sincere when I went to him seeking guidance, even if he wasn't great at following his own advice sometimes. He'd say, "Remember the Golden Rule. He who has the gold makes the rules." This from a guy well known for ruffling the feathers of management, always arguing on the side of journalistic quality.
Our last lengthy conversation was chalked full of career advice that I've been trying to follow. He led me back to Mile High Sports, where I had first directed him and where he finished his radio career. So when his wife Paula and his family members read this, I want them to know how much he helped me in my second career…and in life.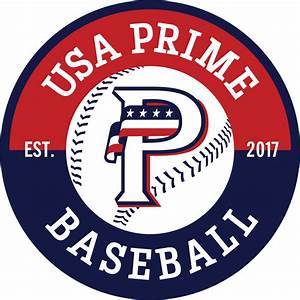 Strike Two: Most times, comparisons to all-time greats are really unfair. No one is actually going to be the "the next LeBron James" or "the next Mickey Mantle." Players can be great without being all-time greats. It sets a bar that's almost always impossible to reach, even for someone as talented as Zion Williamson or someone as fantastic as Mike Trout.
But sometimes, comparisons can prove to be spot on. And when Gregg Povovich, arguably the greatest coach in NBA history, compares the Denver Nuggets Nikola Jokic to Hall of Famer Larry Bird, it's more than just accurate. It's eerily accurate.
Late in December, Popovich told the media that Joker is, "too damn good. It's not fair all the things he can do.
"He's not going fast. He's not jumping high. It's kind of Larry Bird-ish, great hands, scores every which way. Involves all of his teammates. He's probably the best passing big man we've seen in a very long time. He's a real spectacular, interesting, different player. He's like a seven-foot Larry Bird type guy. The way he can pass, the way he can read things, it's incredible."
This from a guy who has won five NBA titles, Olympic gold and coached Hall of Famers like Tim Duncan and David Robinson. He knows.
He knows what we see when we watch the Nuggets on a regular basis. Joker is already a future Hall of Famer (every single former eligible NBA MVP is in the Basketball Hall of Fame already, so that's a lock) but if he continues doing what he's doing, he may go down as an all-time great.
The reigning MVP is unlikely to win the award again – even though he's having a better season statistically than he did last year. That's a byproduct of the Nuggets place in the NBA standings, and the fact that his supporting cast – without stalwarts Jamal Murray and Michael Porter Jr. – can't help him reach the same heights they have in previous seasons. It flies in the face of the term "valuable" of course – who can possibly be more valuable than a guy who is single handedly carrying his team to the postseason? – but that's how it works. It makes you wonder "what if…" What if Joker had what Bird had – other Hall of Famers surrounding him that made him look even better? (As talented as Murray, MPJ and even Aaron Gordon are, it's hard to see any of them reaching those heights in their careers.)
Bird – so fundamentally sound and so adept at doing the non-highlight reel things that won basketball games – had Hall of Famers Robert Parish and Kevin McHale with him in the Boston Celtics frontcourt during their heyday, and another Hall member, Dennis Johnson in the backcourt. He even had two all-time HOF greats, Bill Walton and Pete Maravich, as teammates during the back side of their illustrious careers. Those Celtics teams had legendary battles with Magic Johnson, Kareem Abdul-Jabbar and the Los Angeles Lakers in the 1980's, so they "only" won three NBA titles, which clearly would have been more than twice that in another era.
The point is, Bird's teammates helped him be even better – and he was extraordinary on his own, just like Joker. Remember, an assist in the NBA can only be registered (obviously) when a teammate converts a nice pass into a basket. If Joker's teammates are unable to finish plays and finish games, that failure removes a potential plus mark on his ledger.
Just imagine what the doubters out there – and there are numerous shortsighted, undereducated "pundits" who are unable and unwilling to see what Popovich sees – would say if Joker had, say, Steph Curry and/or Kevin Durant on his team? There wouldn't be enough accolades available.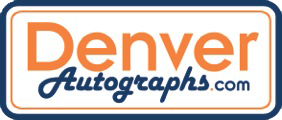 Strike Three: We've reached the very forgettable anniversary of the trade that soured Rockies fans forever: The Day Nolan Arenado left town.
As a quick and unpleasant reminder, the Rockies sent their best player – perhaps the best player in franchise history – to the St. Louis Cardinals after signing him to a multi-year mega contract two years before. This was largely due to the impact of the pandemic shortened 2020 season, which left them in a (short-term) precarious financial position. That position had been exacerbated by several bloated free agent contracts given out by former GM Jeff Bridich and paid to a group of highly unproductive players over the previous two seasons. The Rockies front office decided they needed to tighten the purse strings considerably, given their place in the standings and their immediate financial concerns.
It still sucks.
In the immediate aftermath of the trade, which brought back a handful of non-descript prospects and left handed pitcher Austin Gomber, almost every national and local pundit piled on, predicting the Rockies would lose 100 games and be the worst team in baseball.
It didn't quite happen like that. Gomber was decent for his new team before an injury ended his season early. The Rockies young players, like Brendan Rodgers, played better than expected, and newcomer C.J. Cron had a big year. It added up to an overachieving, not-last place finish and a better than expected 74-win season, just six and a half games shy of break even in the loaded National League West. No one predicted that. (Well, almost no one.)
Now, a year later and still in the middle of a owners lockout that has gone on for two months and wiped out most of the "hot stove league" season, the Rockies actually look worse on paper than they have at any time since the Arenado trade.
Pitcher Jon Gray – who had a lot of good moments but never quite lived up to lofty expectations – left as a free agent before the lockout began and star shortstop Trevor Story is almost certain to follow as soon as baseball is open for business again. Meanwhile, no notable additions have happened – yet – and no "can't miss" prospects (as Rodgers was labeled) appear ready to burst on the scene in 2022.
The Rockies have seemingly stabilized the front office, and even beefed up their previously non-existent analytics department to try to keep up with the growing trend within MLB. But the roster is still the roster and expecting them to "overachieve" again this year is not realistic.
The reality is that if the lockout ended and the season started this week, the 2022 Rockies (minus Story) would have a legitimate shot at losing 100 games.
They are better off behind the plate than at any time in their history with Elias Diaz. The starting pitching appears solid, with the resurgence of Kyle Freeland, the ability of German Marquez (if he ever gets consistent for a full season), the improvement of Antonio Senzatela, the upside of Gomber and the potential of young arms like Peter Lambert and Ryan Rolison.
Ryan McMahon has found a home at third base, but his offense needs a ton of improvement. Rodgers will likely move over to shortstop – but he's no Story defensively or offensively just yet. Cron is back at first base, which is a plus. Charlie Blackmon's (likely) final season with the Rockies should include considerable time as a DH. After that…there are big questions pretty much everywhere else, including the beleaguered bullpen, which has been a constant source of angst even during the best of seasons.
Coming off the pandemic year, and the uncertainty that every team in baseball not named the Dodgers or Yankees found themselves in, the Rockies did pretty well in 2021. Expecting that to carry over to the coming season (and it will be coming at some point) while only making subtractions from the roster is a recipe for an ugly season.