You could make some pretty easy predictions for what lies ahead in 2023. You could predict that the Broncos will move on from Nathaniel Hackett after what looks likely to be a 4-13 season, their worst since winning Super Bowl 50. You could predict that the Nuggets' Nikola Jokic will win a third consecutive NBA Most Valuable Player award at the end of the current season, given the fact that he's playing and producing even better numbers than he did the past two seasons. You could predict that Cale Makar will win the Hart Trophy, and that the Colorado Rockies will finish last again in the National League Western Division, 30 to 40 games behind the Los Angeles Dodgers, again.
Place a wager on things like that and you could end up being right. But you won't get rich. If you want to strike it big, you take a longshot.
Strike One: Rick George leaves Colorado and takes the athletic director job at Mississippi State.
Right now, the focus in Starkville is on the untimely death of coach Mike Leach, and the promotion of Zach Arnett to head football coach. With heavy hearts, the 22nd-ranked Bulldogs play Illinois in the ReliaQuest Bowl on January 2nd.
After that, MSU will be figuring out who will be their next athletic director. Going into the bowl game, Bracky Brett, who had been overseeing the compliance arm of the department, is serving as the interim AD.
It's no secret that George was sniffing around for a new gig last fall. Auburn was the school most often mentioned. But Auburn hired John Cohen – away from Mississippi State – leaving a vacancy in Starkville.
Lots of names have been tossed around to take the Bulldogs gig, including the current AD at San Diego State, John David Wicker. But George could emerge, given his new notoriety after the surprising hire of Deion Sanders to take the reins of the CU football program. Some of the hoopla has engulfed the Buffs AD. That's because no other Power Five AD had the umm, onions, to hire Sanders, who has the big name but just two years of coaching experience at the FCS level. The rest of the college football world is closely watching the experiment that's taking place in Boulder right now. So far, the returns have been exactly what George and CU had hoped for. A program starved for attention is getting a lot of it. There are likely several other places who are a bit jealous.
If you're MSU, having tragically lost the big personality of Leach, you see a downtrodden program like Colorado take a big swing and connect along those same lines, bringing in a big personality of their own. Why wouldn't you be interested in doing something similar, especially if you could lure away the guy who did it?
If you're Rick George, this is an opportunity to get into the SEC. 'Nuff said.
Tough to find anything official, odds-wise, on something like this but if you could find a CU friend to give you say, 50-1 odds, it might be a worthwhile wager.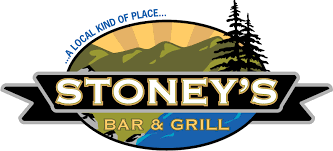 Strike Two: The Denver Broncos pick quarterback Will Levis from Kentucky in the third round of the NFL Draft.
Let's be honest. The Russell Wilson era, even if things improve, isn't going to last the full five years of his $243 million mega-contract. The Broncos need a young QB and they need one yesterday.
While offensive line and even running back may be even bigger priorities for whomever is the Broncos head coach going into 2023, with a pair of third round picks that figure to be close together and near the upper end of the round, they can afford to take a gamble on a young QB.
Kentucky's Will Levis began his career at Penn State before transferring to Kentucky for more playing time. While in Lexington he developed his skills and has caught the attention of NFL scouts, most of whom have given him a second-round grade. Levis has NFL size and a big arm, a quick release, processes information quickly and is more experienced than most, having been in college for five seasons.
This isn't projected to be a quarterback heavy draft, especially early on. Only Ohio State's C.J. Stroud and Alabama's Bryce Young are projected to go in the first round. The next tier includes Levis and Tennessee's Hendon Hooker, who's coming off an injury that ended his season early. While they're both projected to go in the second round, the Broncos could finally get lucky. It's not uncommon for players with second round grades to slip into the early stages of the third round. In fact, it happens every year.
The football gods haven't been particularly friendly to the Broncos since the end of the Peyton Manning era. Perhaps they're overdue for the tables to turn in their favor? Perhaps fate finally smiles on the Predominantly Orange this one time, and Denver finally is able to draft a young quarterback who could become the "franchise" QB they've been seeking since John Elway retired. Even then, Elway wasn't a Broncos draft pick. You could argue that the best QB Denver has ever drafted was, Gary Kubiak.
Something has to give, right?
Could fate finally smile on the Broncos? Could George Paton (assuming he's still the GM) catch a big break? Maybe?
Is it worth a gamble on your part? You'd probably be able to get pretty good odds on this one.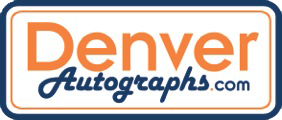 Strike Three: Rockies shortstop Ezequiel Tovar will win the National League Rookie of the Year award.
The Rockies have had just one ROY in their 30 year history, that being pitcher Jason Jennings in 2002. Jennings actually made his big league debut in late August of 2001, when he threw a shutout and hit a home run against the Mets in his first game. So like Tovar, he got a bit of a head start on his rookie season.
Star shortstop Troy Tulowitzki should have won ROY in 2007, but was robbed in favor of Milwaukee third baseman Ryan Braun, who put up equally stellar offensive numbers but who made an unthinkable 26 errors at third base (Braun was so bad defensively that he was moved to left field the next season.)
Put it this way: Braun's Wins Above Replacement in 2007 was 2.0. Tulo's was 6.8.
Tulo was also robbed of the Gold Glove that same season (Philly's Jimmy Rollins was given that award) before winning two Gold Gloves himself in 2010 and 2011 – when he also won the NL Silver Slugger awards.
Like Tovar, Tulo made his big league debut at the very end of the previous season, collecting his first big league hit before that lackluster Rockies season ended with a whimper. And like Tovar, he was voted the team's Spring Training MVP the next spring (Tovar was the spring MVP this past season before returning to the minor leagues.)
Do we see a pattern developing here?
Unless something unforeseen happens between now and Opening Day, Tovar will be the Rockies everyday shortstop from the get-go, just like Tulo was. And he's had the same head start. Tovar played about two weeks of big league games at the end of last season after having a monster year in Double A and Triple A. He appears ready and he's going to be given every opportunity to stand out. His skill set rivals that of the best shortstops in the NL, and given the Rockies glittering history at the position, it stands to reason that he'll continue to shine defensively and be able to put up standout offensive numbers at the plate while playing at Coors Field.
After what happened to Tulo in '07, MLB and the baseball gods owe the Rockies this one.
Betting odds on the NL Rookie of the Year haven't come out just yet, but given that Tovar is a relative unknown, chances are you'll be able to get good value if you take a shot. But get your bet down early.