Strike One: All indications are that when Major League Baseball finally does return, one of the biggest changes we'll see will be the advent of a 14-team playoff system. That means that very nearly half of all MLB teams will be involved in the postseason. Half.
It's fair to debate the merits of playoff expansion. It does cheapen the regular season somewhat. It does reward mediocrity by giving teams something to sell to their season ticket holders and it furthers the owners push to turn players into mere disposable business commodities.
Still, most fans would probably be in favor of it. More meaningful games to watch on TV in the fall. Such an expansion worked nicely for the NFL and it's "Wild Card Weekend" that proved to be a big hit. Fans of marginal teams can see their favorite sneaking in to a seven-team field. Had the expanded playoffs been in place last season, the Philadelphia Phillies would have gotten into the National League field with an 82-80 record. Probably sounds like a good deal to Colorado Rockies fans, too.
The owners – who's first concern most certainly isn't "our fans" as commissioner Rob Manfred falsely claimed – are squarely focused on the additional TV revenue playoff expansion would bring them. Their true first (and only) concern in maximizing revenues, which couldn't be more obvious. The players would also benefit financially, but to a far lesser extent. They get "playoff shares" but not salaries during the postseason. And more players – perhaps even someone like Mike Trout – would get to experience playoff baseball.
What we haven't heard much about is the logistics of expanded playoffs. For instance, what happens to the regular season in terms of the number of games and days on the calendar?
Baseball already plays a grinding 162-game slate that stretches from the frigid days of late March through the broiling summer and back into the chill of fall. Last year's World Series ended November 2nd. Would adding more games – with more possibility for weather postponements – mean that the MLB season could end closer to Thanksgiving than to Halloween?
Perhaps part of these discussions should be the idea to reduce the number of regular season games – maybe returning to the 154-game format of yesteryear?
Clearly the owners aren't concerned about the integrity of the 162-game schedule or any of the various records and achievements that go along with it. They still handed out a World Series trophy (or "piece of metal" as Manfred referred to it) in 2020 when they only played a 60-game slate. Still honored a MVP's, Cy Young winners, etc. So what if the single season home run record was achieved during a full 162-game season? If they play, say 144 games this season (and that might be optimistic) there will still be a guy who leads the league in homers and gets honored for it, right? None of that matters to the supposed "stewards of the game" so why should we be bothered?
The owners have stopped caring about the regular season. That's obvious. So make it official. When you add more teams and more games to the postseason, go back to the 154-game regular season. It sure appears to be a trade off most would be in favor of.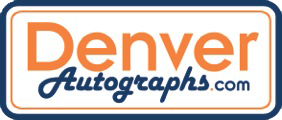 Strike Two: Riddle me this: What would it take for those in charge of the NCAA men's basketball brackets to create a match up everyone in Colorado would want to see: The Rams v Buffs in the opening round of March Madness?
First of all, we know that the Buffs are a long shot to make the tourney, even after winning 20 games (again) and earning a number four seed in this week's Pac 12 tournament. No bracket predictors have Colorado in their picture. Going into the conference tourney, CU (#75 NET rating) gets a first round bye, and a date with the winner of fifth-seeded Oregon (#74 NET) and 12th-seeded Oregon State on Thursday. Entering the event, Oregon is listed by Bracketologist Joe Lunardi as being one of the first eight teams left out with CU, as mentioned, nowhere in sight. That means even if the Buffs beat Oregon and advance, they probably don't even reach bubble status unless they beat second-ranked Arizona (again) and move on to the conference finals against (probably) USC or UCLA.
Of course if they win the tourney they'd be in with an automatic bid.
So you're saying there's a chance…
Meanwhile, Colorado State appears to be a lock with a NET rating of 28 after sweeping Mountain West regular season champ Boise State and heading into the MW tourney the No. 2 seed behind the Broncos. (Wow, do those inexplicable losses to UNLV hurt right now, or what?)
Lunardi has CSU as a No. 7 seed in the Big Dance.
Let's just say form holds, and the Rams reach the conference tournament finals at least. That seventh seeding seems realistic.
And let's fantasize that CU does indeed win the Pac 12 tournament and earn an auto bid to the dance. Is a No. 10 seed realistic then?
How exciting would a No. 7 – No. 10 battle between the Rams and the Buffs be and where could we get tickets? Fans of both teams should be rooting for the other this week when they travel together to Las Vegas.
Of course it's more realistic to hope the schools get back together during the next regular season, starting in the fall and continuing unabated. CSU still owes the Buffs a home game, so next December would be a good time to start.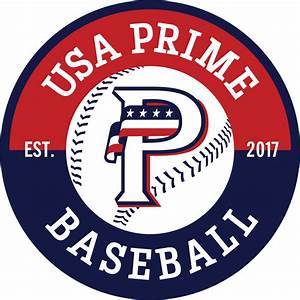 Strike Three: As we enter the spring season for high school sports, there remains a problem that's even bigger than the weather during springtime in the Rockies: A lack of game officials.
Even before the pandemic played havoc with all the high school sports seasons, from the spring of 2020 all the way through last June, there was a sometimes severe shortage of referees and umpires. That continues during this, a "normal" sports year. In fact, it was so bad in high school basketball this winter that some games that had to be moved or rescheduled due to COVID could not be made up because there were no refs available for the dates in question.
The same situation could arise during boys baseball, girls soccer and other spring sports that rely on adults to officiate games. Especially games that have to be rescheduled.
It's no secret that there's a shortage of workers in a variety of areas outside of sports as well. You already know this if you've sat in the drive through line at a fast food restaurant recently. In some ways, we've become a society of "side hustle" workers rather than employees – picking our own hours and many times making a lot more money than minimum wage workers bring home. That's bad for the fast food industry, but it should, in theory at least, fit right in with being a game official. Umpires make around $75 a game now, and that's for two and a half hours of work. Beats minimum wage.
Umpire assignor Harvey McCarthy recently sent out an open invite for anyone who is interested in becoming an umpire. His group is offering a "google classroom" for potential umpires. You can access it right here.
There are of course numerous and very legitimate reasons that good people don't want to get involved with youth sports. Mostly it's the adults involved. Coaches and parents can make life uncomfortable at best for a person simply trying their best to be objective and fair to both sides. Sadly, some who are very talented and very qualified take a pass because they're sick and tired of being verbally abused.
But that can't be the sole reason. There simply aren't that many incidents of verbal abuse compared with the number of games and matches played. There has to be another reason other than heckling and "low" pay (compared to actual real, day jobs) that's keeping capable people off the high school playing fields. What could that be?
It behooves the folks at CHSAA to find out. As the late, great Irv Brown used to remind us all, becoming an official at higher levels can turn into a full-fledged career. Starting out in youth sports – including high school – could be a stepping stone for many. CHSAA schools work very hard to promote sportsmanship and proper treatment of game officials. They should work just as hard at recruiting – and paying – good people to take these "side hustle" gigs.