Strike One: Dick Monfort's role in the ongoing MLB lockout has been well-documented and not so well-received by those following what has been passing for "negotiations" between the owners and the player's association. Monfort was placed into the role of lead negotiator for the owners – presumably due to his experience dealing with labor unions while running his family's meat packing business back in the day. It's also no secret that Monfort – who has proven himself to be a very very good businessman – is a favorite of MLB Commissioner Rob Manfred, also a "business first" kind of guy.
They're a great match unless you value the product over maximum profit.
Monfort has been part of a hard line stance by the owners, who seem ready to delay the start of the season in their efforts to not give the player's union anything in the way of concessions in a new collective bargaining agreement. The negotiating process began with claims by both Monfort and Manfred that owning an MLB team isn't really a profitable venture, and that the players should understand the financial hardships involved.
That claim, is in a word, nonsense. Better yet, it's an outright lie.
The players are fighting for a raise in baseball's minimum salary – currently the lowest among the four major sports – and the ability for players to earn more in the early portion of their careers rather than after their peak years. The owners have data that accurately displays a drop off in production after age 30, so they've no longer been giving big deals to players on the back end of their careers. Fair enough, the players say. Then pay us top dollar during our most productive years. But the owners are fighting that too, because, you know, profit before product.
Fans of the Colorado Rockies can certainly understand the idea of profit being more important than a successful on-field product. Monfort, to his credit, is not cheap, and he does want to win. He will spend money provided he sees a proven path that will pay dividends off the field, too. The financial part has got to jump off the spreadsheet.
Never has Monfort operated with the Pat Bowlen mindset, that going all out to win will bring dividends later on.
According to sources, Monfort will be willing, once all this CBA stuff is settled, to spend big on one 2022 free agent in particular: Kris Bryant. Monfort really really wants Kris Bryant in purple pinstripes, we're told. But as he sits in the lead negotiating chair, crying poor and fostering animosity with players like Max Scherzer and others who are participating in the sessions, you have to wonder what Kris Bryant thinks of Dick Monfort.
Back in the 1990's, when baseball's labor battles were an every-four-years deal, Milwaukee Brewers owner turned commissioner Bud Selig and American League player rep Paul Molitor (then of the Milwaukee Brewers) sat on opposite sides of the table as friends and colleagues. When push came to shove, the two men could adjourn to a side room alone and work some things out. Selig was a fan first, and a businessman second. He wanted what was best for the game. Molitor knew that, and they could negotiate in good faith because of it.
Fast forward. Does anyone think that Dick Monfort is negotiating in, or has created any semblance of good faith with any players, including Kris Bryant?
Not likely. And like it or not, that will matter to Bryant and his reps when the free agent signing freeze is over.
This group of owners is very clearly all about squeezing every penny out of its investment. The on-field product is secondary. By embracing that mindset, Monfort is potentially hurting his team's chances of adding a former MVP to a line-up that sorely needs it.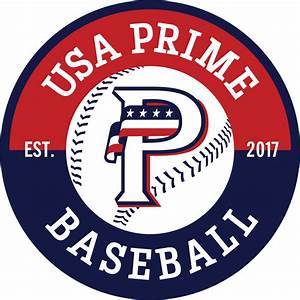 Strike Two: The Colorado State Rams men's basketball team will end this regular season having defeated every single team on their 2021-22 schedule except one: UNLV.
At 23-4, with just a single home game next weekend against league leading Boise State left on the slate, the Rams appear to most observers to be a lock for the upcoming NCAA Tournament. They've already avenged losses to San Diego State and Wyoming, two other Mountain West teams that could very well go dancing. They have an outside shot, depending on how the Broncos handle business at home against Nevada this week (and what happens in second-place Wyo's final three games as well) to be playing for the regular season title at Moby next Saturday.
Both those losses to the fifth-place Runnin' Rebels loom large for the Rams right now. For more than one reason.
Four MW schools – Boise State, Wyoming, CSU and San Diego State – are still jockeying for position in both the NCAA Tournament pecking order, and more importantly, for seeding in the conference postseason tournament, set to start on March 9. Someone is going to knock someone else out of the tournament sooner than expected. It always happens that way.
Entering the conference tournament, noted bracketologist Joe Lunardi has three MW teams – Boise State, CSU and Wyoming – as being "in" as of now, with the Aztecs on the bubble.
Yet if you're Colorado State, do you feel like a "lock" right now, especially after what happened in 2015?
That was the season that CSU won 27 games but lost in the opening round of the MW tournament to Wyoming. The Cowboys won the tourney and the league's automatic bid to the NCAA's. They essentially stole CSU's spot. Despite their regular season credentials, the Rams were relegated to the NIT, where they lost in the first round.
The point here is simple: When you play in a mid-major conference and you don't win your conference tournament, unless it says 'Gonzaga' across the front of your uniforms, you're always on the bubble. The Rams better approach the upcoming trip to Vegas that way.
UNLV, regardless of the struggles they had earlier this season, has been playing well lately and at 17-12 are still going to be a factor. They'd be the fifth seed right now. No one – especially CSU – should want to play them on their home court with your season potentially on the line. If you like to gamble, and you're looking for a wager with a high payout possibility, you might want to consider placing a bet on UNLV to win the MW tournament. Just sayin'.
And if the Rebs get in, who gets left out?
Some MW followers think the conference is a four or even five bid league. That's not realistic. Maybe back in the days of Jimmer Fredette at BYU and Kawhi Leonard at SDSU the MW could claim prime time status. That's not the case now. The league is good, maybe better than good, but it's still located in the forgotten time zone and leaving it up to a selection committee that would have trouble finding Fort Collins on an old fashioned map is a bad idea.
An underdog mentality – especially if they have to face UNLV for a third time – could serve the Rams well.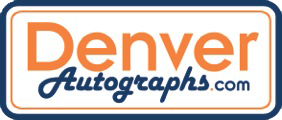 Strike Three: While CSU has fans' attention and is the state's best hope for some March Madness excitement, don't count out the Colorado Buffaloes just yet.
Tad Boyle's troops are in the exact opposite situation as their in-state rivals. They're on the outside looking in. Even after knocking off Pac 12 power Arizona in Boulder over the weekend, the 19-10 Buffs are not even mentioned as a potential bubble team.
CU also has just a single game left on the regular season schedule – a road tilt at Utah next Saturday. If they could knock off the Utes, Boyle's bunch would win 20 games again – Tad's done that seven times in his first 10 seasons in Boulder – and secure the fifth seed in their conference tournament in Vegas. They'd be a team that the others had better be leery of, given Boyle's history.
Lunardi has three Pac 12 teams "in" – Arizona, UCLA and USC – with Oregon (just like San Diego State) living on the bubble. Colorado appears to be in roughly the same position in the Pac 12 as UNLV is in the MW, without the home court advantage part. But could the Buffs use a bounce from the big win over U of A as momentum to sneak in and win the conference tourney?
Boyle's done that before too. Back in 2012, CU won the very first Pac 12 Tournament. They know what it takes. But it won't be easy by any stretch.
It's one thing to pull off an upset of a highly ranked team on your home court. It's quite another to pull off a series of them in a short week. Here's the path the fifth-seeded Buffs would have to travel: On Wednesday March 9 they'd face the 12th seed, which will be struggling Oregon State (whom CU has already drubbed twice this season.) Assuming they get by that game, things get immediately tougher – a Thursday tilt against fourth-seeded Oregon (the two teams split a pair of games this season) followed by a Friday return date with (presumably) top-seeded Arizona. Should the Buffs pull off another stunner over the Wildcats (who could get caught looking ahead to their seeding for the big dance) they'd still have to defeat (presumably) the second or third seed (likely to be USC or UCLA) to win the event and earn a spot in March Madness.
A tough road to be sure. Likely? No. Possible with Boyle in charge? Absolutely. Tad's already taken CU dancing five times – and it would have been six if not for the pandemic. Getting there this season would be a shocker to some, but not to those who really know the best coach CU's ever had.