Strike 1: If the National Hockey League Playoffs began on Monday night, the defending Stanley Cup Champion Colorado Avalanche would be watching on TV with the rest of us.
That's almost impossible to fathom.
Yet as we begin the second week of January, the Avs sit in ninth place overall in the Western Conference, on the outside of postseason in both the division standings and the wild card race. They're 10 points out of the division lead, four points out of the wild card, and just two points ahead of 10th-place Nashville.
There's obviously a lot of season left, and if you're a sports bettor, you'd put money on Colorado to be part of the playoffs, no doubt. Especially when they get some of their wounded back off the injured list and are able to gain some continuity and rhythm. The Avs have been blasted by injuries – long term, like Captain Gabe Landeskog, and more short term, like star Nathan MacKinnon. No other NHL team has dealt with as many key absences as Colorado.
No doubt that has caused much of their problem in the standings. But it's more than just the injuries. Something else is missing with this team. When you watch them, they don't seem to have the same "jump," the same fire they played with last season. Choose your own adjective, but this team really seems to be missing that same "can't be denied" drive, that hunger, that passion, focus, grit, will, whatever you want to call it that made them extra special a season ago.
Last year at this time, the Avs were coming off two consecutive gut wrenching second round playoff defeats, and they skated with an extra level of determination. They weren't going to be denied their ultimate goal again.
They weren't of course. Their sensational postseason run was followed by a summer of celebrations, along with a huge collective sigh of relief.
Then, just a few weeks after the Summer of Cup finally ended, they had to strap the gear back on and return to the ice to try to do it all over again. That's not easy.
Repeating as champions in any professional sport is very very difficult for a lot of reasons. You now have a target on our back and you seem to get every other team's best shot every single night, and you have to match that every game. Pile injuries on top and it makes it that much more difficult.
Could this team rally, and make a charge to the postseason and eventually hoist the cup again? It's possible. But it's not likely. It's more likely that this season ends with an early round playoff exit, some frustration and a newfound resolve.
in plenty of time for next season.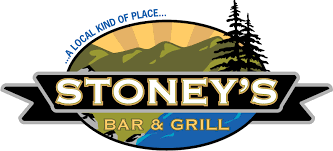 Strike 2: The Russell Wilson that Broncos Country watched play the final two weeks of the season looked a whole lot more like the Russell Wilson Broncos Country expected to see all season.
As encouraging as that is, it's very premature to declare Russell Wilson "fixed." He's not. And he's got a lot of work to do off the field physically and between his ears before he'll be back on a Hall of Fame track.
To start with, the success the Broncos discovered in Weeks 17 and 18 – a narrow loss to division winner Kansas City and a win over playoff bound Los Angeles – featured a much more formidable running game, with Latavius Murray gaining almost 160 yards at better than five yard per carry. If it wasn't already apparent to Wilson himself, the kind of offense he had so much success running in Seattle – where brusing running back Marshawn Lynch was the guy opposing defenses had to gang up to stop – is the kind of offense that the new Broncos HC, whomever he may be, will need to feature in Denver next season with Wilson at the helm.
Wilson said this week that he liked the West Coast offensive system that former head coach Nathaniel Hackett was running. If that's the case, he's the only one. It was clearly not the right offense for him.
Meanwhile, off the field, Wilson will have to rediscover his desire to excel at football at the expense of building his "brand." Judging strictly by what went down on the field this season, it appears that splitting his time being a quarterback with time being a celebrity just doesn't work.
NFL quarterbacks already get a ton of attention, but add in the 24/7/365 spotlight he entered when he married an international pop singing star, and it's hard to imagine a more "Lifestyles of the Rich and Famous" life.
Wilson's wife Ciara doesn't deserve any of the blame for Wilson's poor season. Still, the "Entourage" lifestyle has clearly had a negative impact on the quarterback. When they moved to town, they purchased the most expensive Cherry Hills home in Colorado real estate history. The couple co-wrote a children's book, and have created a monstrous social media following. Reports of a private office at Dove Valley and other "above and beyond" trappings of his celebrity have clearly been a distraction.
Certainly nothing wrong with the various causes the Wilson's support. Clearly they're trying to make a positive difference in this community and others. But at this point in his life, isn't it fair to ask the 34-year-old QB to spend more time on his main gig and a little less on the side stuff? Close observers note that he appeared to be playing with a little more weight around his middle this season. Perhaps that's by design to help protect a guy who's been sacked as much as any NFL QB ever. Perhaps the pop star lifestyle that he's living now contributes to that. Perhaps.
Whatever the case, the nine-time Pro Bowler had his best seasons before he got married, dipping statistically the two years immediately after his nuptials before regaining his status as a star signal caller – at least statistically – leading up to his trade to Denver. But it was clear from the moment he arrived that the Russell Wilson "brand" – which includes all that considerable charity work – was going to be front and center and sharing the limelight in the Mile High City.
That doesn't work.
Let's hope the next Broncos coach can emphasize that to his quarterback.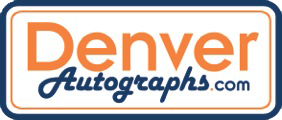 Strike 3: You hear talk about teams having "windows" in sports. Periods of time when all the pieces appear to be in the right place at the right time. That's typically when teams make a big run toward a championship.
In college sports, those windows are very small and getting smaller with the overwhelming influence of the transfer portal, which amounts to college free agency. Keeping a talented team together for more than one year has become a difficult challenge for every single coach in every sport.
If you're a fan of Colorado State basketball, you had to know that the Rams had one of those narrow windows in 2021-'22. That window now appears to have shut.
A year ago at this time, The Rams were the talk of college hoops. They were nationally ranked and featured star forward David Roddy as their leader. With point guard Isaiah Stevens alongside and a solid supporting cast, the Rams were a force, so much so that they earned a sixth-seed in last year's NCAA tournament.
Looking back, it's really a shame when teams don't jump straight through those windows.
As talented as they were, those Rams (25-5) failed to win the Mountain West championship or the Mountain West conference tournament. Then, as an at-large team facing a 17-14 Michigan squad that was, honestly, very fortunate to make the field, they couldn't get it done, falling by an even dozen points to the 11th-seeded Wolverines to bring a premature end to what should have been the best season in CSU basketball history.
That CSU team underachieved.
This year CSU – minus Roddy who has moved on to secure himself a nice spot in the NBA with the Memphis Grizzlies – was (and still is) going to have to overachieve. Stevens was injured before the season but returned earlier than expected. Even with their all-conference guard, the Rams were obliterated by their in-state rivals when they traveled to meet CU and that came after dropping a home game to Northern Colorado.
It's been a bumpy start to the conference season, too. This year's Rams are basically a .500 team in what looks like a pretty salty Mountain West. They aren't going to win the regular season title (again) so all hope rests on a magical run (like they had exactly 20 years ago this coming March) when conference tournament time rolls around. It's a really big ask. If they don't win the conference tourney, CSU may not be playing any post season games this March, and it will be "wait 'till next year" time.
If they only made those windows a little bit wider.