Strike One: When your best player, the reigning NBA MVP, is having another spectacular season – perhaps destined to be the greatest statistical season ever produced by a single NBA player ever – it's easy to get caught up in the "Who should win the MVP" debate and lose track of the bigger picture – the success of the team. Right now, while Nikola Jokic is firmly establishing himself as the best all around player in the NBA, the rest of the league – at least those gearing up for the playoffs – are making a skip pass right past the Denver Nuggets.
The depleted Nuggets are currently sixth in the Western Conference seedings, far closer to being forced to participate in the West's "play-in" round – or even missing the postseason entirely – than securing any sort of home court advantage and the confidence and security that comes with it. But the Nuggets brass shows no signs of throwing in the towel. They clearly don't plan to be traditional "sellers" at the upcoming Feb. 10 NBA trade deadline. Recent moves make it clear Tim Connelly and company are trying to improve this year's team incrementally while hoping that the eventual return of Jamal Murray and perhaps Michael Porter Jr. will provide enough of a late season lift to give them a shot at a deep playoff run.
But will relatively minor additions, like Bryn Forbes and the Artist Formerly Known as DeMarcus Cousins, be enough?
It's painfully obvious to everyone who watches that when Jokic has to leave the floor for any reason, the Nuggets become a lottery pick level NBA unit. The team is hoping that Forbes' outside shooting and Cousins' low-post play making can make enough of a difference that the load on the MVP can lighten. Q little at least.
That's not all that likely to happen, if we're being honest.
A year ago, even with a healthy Murray and Porter, the Nuggets front office went out and made a big move before the deadline, nabbing Aaron Gordon. He's proven to be a tremendous addition, especially after Murray went down just a few games later. The question is, could Connolly and crew find another deal like that to make before this season's deadline?
Could they, would they, consider going back to the struggling Detroit Pistons – who recently canceled a deal with the Nuggets for Bol Bol – and ask about bringing back Jerami Grant? Would they go even bigger – perhaps giving up a first round draft pick – for veteran sharpshooter Eric Gordon of the lowly Houston Rockets?
Or maybe they do something on a smaller scale again and wait for the Orlando Magic to make Gary Harris – who was part of the Gordon deal with Orlando – available in some fashion?
The bottom line is how much does team success during this particular injury riddled season – one where Jokic might end up making NBA history – mean to the Nuggets brass? They clearly aren't giving up on it, but they don't seem to be going all in yet either. Remember, the (take your) shot clock toward Feb. 10 is winding down.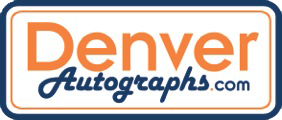 Strike Two: It may not do much for them on the national respect meter, but make no mistake, Colorado State's 73-53 win at Air Force was a very impressive performance. In an era when computer programs and mathematical formulas are used to tell us which college basketball teams are playing well and where they should be ranked, beating the traditionally lowly Falcons won't move the needle for most poll voters, or the computers for that matter.
But it should. Saturday's win was one of the best of the season for the nationally ranked Rams.
Preparing to play Air Force in basketball is much like facing the Falcons in football: You're going up against an offensive system you rarely see, one that's designed to keep possession of the ball, control the pace of the game, and neutralize talent differential. The so-called "Princeton offense" gained notoriety under former Princeton Hall of Fame coach Pete Carrill. It's the system favored by AFA coach Joe Scott, who during his previous stint at the Academy from 2000-2004 used it to build the Falcons into a Mountain West conference title NCAA Tournament team before he left to go coach Princeton. Scott returned to the Academy in 2020 and brought his system – obviously well suited for AFA – back on the floor with him.
The Rams, who defeated the Falcons by eight points in their first game back from a three and a half week COVID break earlier this month, went to Colorado Springs in prime position to get caught in a trap game. And early on, with AFA using every second of the shot clock on every possession, it looked like it might happen. But CSU began to find their pace late in the first half and exploded in the second half – shooting better than 70% from the floor – to beat Air Force for a second time in January, this one a 20-point win on the road.
The win moved Colorado State to 15-1 on the season, setting up a five-game stretch that will define their season. A visit from Nevada is followed by another from UNLV. Then comes the much anticipated road trip to face rejuvenated Wyoming, still unbeaten in MW play and on the cusp of being nationally ranked themselves. San Diego State, who handed the Rams their only loss of the season, in lopsided fashion, visits Moby Arena before the Rams head to Nevada for that rematch. If CSU emerges from that stretch with still just one loss – or even just a second – they will set themselves up for a run at the regular season title and be in prime position to not only win the league's automatic NCAA tournament bid but gain a favorable seeding from the selection committee.
If all that happens, the performance on the road at Air Force will become a footnote when looking back at one of the best seasons in school history. But it will actually have been much more than that.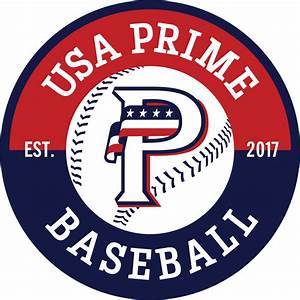 Strike Three: The Green Bay Packers unexpectedly early playoff exit, coupled with the Denver Broncos urgent need for a top-shelf quarterback has put the "Aaron Rodgers to Denver" train back on the fast track, at least around here. But is the "Rodgers just needs the right supporting cast" argument valid in respect to the rest of the Broncos roster? Are the Broncos just a quarterback away from being a Super Bowl contender?
Keep in mind that Rodgers, the textbook example of a "I dance to the beat of my own drummer" kind of "leader," has been something of a malcontent in recent years. His team was one win away from the Super Bowl last season, after which he complained about his role in personnel decisions, and said he didn't want to be a Packer any longer. He relented and returned to lead his team to the top seed in the NFC this season, only to stumble in the first playoff game against a stout San Francisco defense. During the season, his oddball theories on COVID vaccination and his claim of being "immunized" prompted public backlash in his direction after he tested positive.
Rodgers backers will point to the fact that Green Bay was not much of a threat when Rodgers was out of the lineup, amplifying the notion that his elite talent was responsible for carrying a less-than-elite roster to greater heights.
That notion resonates with Broncos fans, many of whom see Rodgers as the missing link on a playoff caliber roster. While Rodgers still has a year left on his Packers contract (at almost $27 million for next season) the prospect of him being traded by the salary cap hamstrung Packers is very real. Some see this as a "Peyton Manning 2.0" scenario, where a future hall of fame QB comes to town and suddenly turns the Broncos into an offensive juggernaut.
Aside from the fact that Manning was a free agent, are the two situations otherwise that identical? Is this Broncos roster as good as the one Manning hooked up with prior to the 2012 season?
Everyone remembers the pre-Manning/Tim Tebow years a little differently of course, but Denver was a playoff team before Manning arrived. There was the well-chronicled Tebow-to-Demaryius Thomas overtime touchdown pass that beat Pittsburgh in the first round of the 2011 post season of course, but that Broncos roster had six Pro Bowl selections – including hall of famers Brian Dawkins and Champ Bailey and future hall of famer Von Miller on it.
The current Broncos have exactly zero (at least until Justin Simmons is added to the roster as he should have been from the start) Pro Bowlers this season. Denver's best players are young and unproven at this point. And keep in mind that the Packers 2021 roster had seven players chosen for the Pro Bowl.
That brings up two questions. First, are the Broncos truly just a high caliber quarterback away from being a Super Bowl contender? And second, does Rodgers – who has made it very clear he won't approve a trade to a team that's in rebuilding mode – accept a trade to Denver at this point? He can easily glance at those Pro Bowl rosters and see the discrepancy.
Rodgers may not want to be the next Peyton Manning as much as the next Tom Brady, who after leaving a place he'd had a lot of success in found himself an even nicer landing place where the team was truly ready to win now, and did.
The enigmatic quarterback – widely known for doing his own research – may very well come to a different conclusion than most Broncos fans have already come to.