Strike 1: The trade deadline was good to the Denver Nuggets. But clearly there's still a lot of growth that needs to happen before fans see the full benefit of swapping Bones Hyland and draft capital for Reggie Jackson and Thomas Bryant.
It was a tough weekend for the top team in the Western Conference, as they battled through two physical games against two potential playoff opponents that very closely resembled postseason basketball. The question is what did these Nuggets, who love to score in bunches, learn about what lies ahead when the playoffs begin?
For starters, they still have to figure out how the new guys are going to fit in. No one could or should expect the newest Nuggets to simply show up and blend right in. It takes time to get to know your new teammates and a new system. With just 20 games left in the regular season, do they have enough time to find out?
In the midst of trying to figure things out, Denver got kicked across Beale Street by their closest pursuer, the Memphis Grizzlies in what could be a Western Conference Finals preview. The next night, they almost let themselves get bullied by the new-look Los Angeles Clippers at home before winning in OT. At this moment, the Nuggets don't look all that invincible.
The Grizzlies look re-energized and sent a clear message that they'll be a formidable foe in the playoffs. The Nuggets mediocrity on the road, where they're currently a .500 team – and a bottom 10 unit defensively – is a real concern.
The next night, the Clippers got physical too – much like everyone will in the postseason – and they took the Nuggets out of their comfort zone in the process. And that happened at Ball Arena.
Absent a total collapse the rest of the way, the Nuggets should still have home court advantage throughout the postseason, and they may need it against not only the Griz and the Clippers, but the new-look Phoenix Suns as well.
Relying on home court is a dangerous way to approach the postseason. It's really only an advantage if a series goes to a Game 7. Teams that win playoff series typically need to be able to win games in the other guy's building when it counts the most. And that only happens if you can match the other guy's physicality.
The Nuggets have to continue to get better on defense all around. Even at home, they show an alarming tendency to relax at that end, and let teams like the Clippers hang around and get back in a game that should have been comfortably in hand much earlier.
Finding a way to get the newcomers/bench to mesh pretty quickly will help in every way. If Jackson and Bryant can help instill some much-needed energy and proficiency from the non-starters, the Nuggets will be better on D and will start winning more games – against good teams – away from Ball Arena. What we have learned is that they aren't going to win the NBA Finals by just being dominant with their starters at home.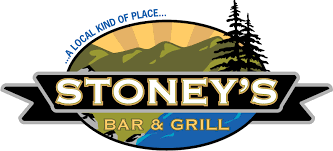 Strike 2: It's been the same story over the past half dozen years. Former University of Colorado star running back turned NFL offensive coordinator Eric Bieniemy gets talked about and interviewed for numerous NFL head coaching gigs, but ultimately gets passed over for every one of them.
This year, after he got no love from teams looking for a new HC, Bieniemy took his two Super Bowl rings and his reputation as a top offensive mind and departed Kansas City for Washington, where he will assume play calling duties as the OC and assistant head coach of the Washington Commanders. We'll find out just how good he is without Andy Reid and Patrick Mahomes.
A promotion of sorts, but it's still not a head coaching gig.
It's not just a coincidence. Clearly there are issues here that are preventing NFL teams from hiring a highly successful coordinator, keeping the former Buffs running backs and assistant coach from joining the ranks of many other highly successful coordinators and landing that coveted HC job.
What those issues are – and Bieniemy has a slightly checkered past that includes some questionable decision making during his playing and coaching days at CU – will become an afterthought when he finally does get that first shot at being a head coach. At that point, it will become all about wins and losses.
Ironically, that could all very well happen back in Boulder.
After passing over Bieniemy before when he was looking for a head coach, Colorado athletic director Rick George has finally changed course. He has shed his "safe hire" nature by taking the bold risk of hiring unproven Deion Sanders to take over the struggling CU program. It was a gamble that no other D1 college football program was willing to take, and so far, at least in terms of attention and recruiting, the returns on the experiment have been very good.
If things continue to trend in a positive direction for CU football, and recruiting wins turn into wins on the field, no one should expect Deion to stick around very long. While no other P5 programs were willing to be the first to hire the NFL Hall of Famer, if Sanders shows he's up to the task, he'll have several suitors next winter when the coaching carousel begins to spin. In the era of contract buyouts and the transfer portal, it would be a no-brainer for Deion to take another gig when a bigger program makes him a bigger offer. Deion is all about the brighter lights.
When (not if) Deion bolts, that's when George will be tasked with keeping CU's Sanders-generated momentum moving forward, both with the current CU players (who will have the option to transfer and even follow Sanders wherever he goes) and also with potential recruits. George will need to find a coach with something close to the same level of cache that Sanders brought with him. He'll need a new big name.
Maybe not another Hall of Famer, but how about a guy with two Super Bowl rings?
Given the situation CU will be in, everything points to the next Buffs head coach being Eric Bieniemy.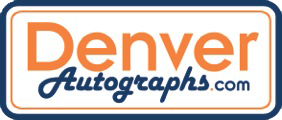 Strike 3: What would make this a good season for the Colorado Rockies Kris Bryant?
The former National League MVP is the team's only true marquee player now that Charlie Blackmon is on the backside of his stellar career. Before last season, Rockies ownership deviated from the "build from within" plan in order to (over?) sign Bryant to a multi-year big money contract. For comparison purposes, he's not that much less expensive than Nolan Arenado, the superstar the Rockies traded away after signing him to a huge contract.
There are those of us who cling to the belief that the Arenado trade was made in large part due to the roughly $190 million (over six more seasons) still owed to the All-Star third baseman. After losing around $100 million due to the pandemic shortened season, Colorado was still on the hook for those six more years with their unhappy star. While he could have opted out, it didn't take a math wiz to figure out it would have been a bad idea at that time. The Rockies didn't trade Arenado because they feared he would opt out. They traded him because they feared he wouldn't.
That made the Bryant signing – seven years at $182 million – a real head scratcher. The fact that he missed all but 42 games in his first season in purple (.306, 5 home runs) made it that much tougher to swallow. The signing didn't – and still doesn't – mesh with the master plan.
Yet here we are. Bryant is fully healthy and ready to try to do for Colorado what he did for Chicago – bring a championship to a loyal group of long-suffering fans.
No one thinks that championship will be happening this year. Or next. Or the next. These are (not re) building years, and Bryant is seen as a key cog in helping to instill a winning mentality among the Rockies young players.
But what kind of season does he need to have on the field to be worthy of his massive contract?
The Arenado comparisons are inevitable. And while Bryant no longer plays third base, offensively it's not unfair to expect that he matches Nolan's production at the plate, right?
Last season Arenado put up MVP-type numbers, hitting .293 with 30 homers and 103 RBI's. He posted a standout 7.9 WAR, which led all NL position players.
No reason Nolan won't do that again this year in St. Louis. Can Bryant? And if he does, does that mean the Rockies can be better than everyone expects them to be?