Strike 1: Many of us were critical of ownership when the Denver Nuggets let team president/general manager Tim Connelly – considered the architect of the Nuggets successful rebuild into an NBA title contender – leave for a similar (but higher paying) front office gig with the Minnesota Timberwolves last off season.
We were wrong.
Enter Calvin Booth, the new general manager/decision maker for the basketball team at Ball Arena. At the season's halfway point, you can make a strong case for Booth to be the NBA Executive of the Year. He's not only kept Denver's roster at a championship level, but they're actually better after his wheeling and dealing brought Bruce Brown to town via free agency and Kentavious Caldwell-Pope in a trade for Will Barton and Monte Morris.
Still, as good as the Nuggets have been in the first half of the season, Booth still has some work to do.
Team's in Denver's position – a legit title contender – are typically buyers at the trade deadline. Just a couple of seasons ago, Connelly pulled the trigger and sent popular guard Gary Harris and RJ Hampton to Orlando and got back standout Aaron Gordon, who's played at an All-Star level this season. Still, if this Nuggets team is going to make a serious run at the NBA title – and there's no reason they should be thinking about anything else – another similar move needs to get done.
The starting unit is just fine, thank you. Two-time MVP Nikola Jokic has his running mates Jamal Murray and Michael Porter Jr back, Gordon has been outstanding, and Caldwell-Pope and Brown have been stellar. But the Nuggets second unit isn't as strong as it could be or needs to be for the playoffs, especially in the front court. The group of Jeff Green, Zeke Nnaji and DeAndre Jordan (who only played in one of the last four games of the recent homestand for unexplained reasons) typically hold their own against the middling teams, but when push comes to shove – literally – in the postseason, that group can be exposed as a serious weakness.
Denver cannot depend on Joker playing 40 minutes every night. He needs some help in the post. It's obviously not going to come consistently from Jordan, who at 34 isn't the dominant force he once was and isn't the first option of the bench now. Plus, Green and Nnaji aren't really centers.
Quality bigs are a valuable commodity in the NBA, and availability is limited, especially when you factor in the need to match salaries for cap purposes. If Booth was inclined to go after a big name like Atlanta's John Collins for example, Nnaji would be a young and inexpensive player that trade partners might covet. However, his salary is just $2.6 million, so several other Nuggets would have to be included in a deal. That would also be true for any trade that would bring back someone like 27-year-old Jakob Poeltl from San Antonio or 28-year-old Nerlens Noel from Detroit, both of whom make more than $9 million per year. The Nuggets could probably get someone like 33-year-old journeyman veteran Serge Ibaka from Milwaukee (he's only making $1.8 million this year) which might be their best bet. Ibaka has been seldom used this season and might not have a lot to offer.
Whoever he is, the new guy wouldn't need to do all that much. All the Nuggets need is for the second unit to post a plus/minus of zero. Sounds simple, but it hasn't been as easy as you'd think recently. More help is definitely needed.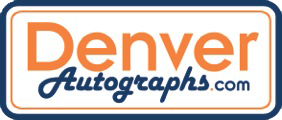 Strike 2: The Nuggets "Joker-less" magic finally ran out in the final game of the five game homestand, but the top team in the Western Conference nonetheless did pretty much what they needed to do during a favorable 19-game stretch. The streak-breaking home loss to Oklahoma City notwithstanding (teams don't win too often when they miss 15 free throws in one game) they concluded a comfortable part of the schedule going 16-3 from December 18th to January 22nd, giving them the best record (33-14) in the Western Conference.
Now things get more interesting. Seven of Denver's next 12 games leading into the All-Star break are on the road, and 10 out of those upcoming dozen are against teams in playoff contention. Turn it up.
Contrast that with the recently concluded stretch that included 15 home games and just four road tilts. Denver played 12 games against teams in the playoff hunt, and seven against teams who are already out of the mix.
Championship teams beat the teams they're supposed to beat. Other than the clumsy loss to OKC, the Nuggets did that. But things are about to get more difficult for a Nuggets team that has been down a road less traveled the past month.
Assuming Jokic returns from a mild hamstring injury that kept him out the past two home games, the Nuggets should be pretty much at full strength for three stringent road tests that are straight ahead at New Orleans, Milwaukee and Philadelphia. All three of those clubs are in the upper half of their conference standings. Zion Williamson is healthy, the Bucks just got Giannis Antetokounmpo back from the injured list, and you know Joel Embid will be ready when Joker comes to town.
The Nuggets road record is a pedestrian 11-10 (as opposed to 22-4 at home.) That will need to improve for them to stave off Memphis for the top spot in the Western Conference. Those two teams have only met once so far (a Nuggets 105-91 home win) and don't play again until late February.
Home win streaks are great, but they can be deceiving, especially in this era of "load management" where teams often choose to rest star players for a game here and there. Playing here, at altitude, is often seen as a good time for opposing veteran players to sit one out. That's not going to be the case very often on the road, where Denver still has to play four more games than they get a Ball Arena the rest of the way.
Home court is great, especially in the playoffs, but in order to win a championship, being a successful roadshow will be a must.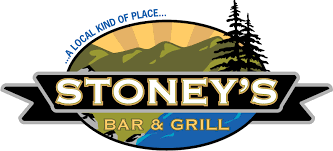 Strike 3: The chances aren't good that any Colorado schools will be participants in the NCAA Men's basketball tournament this season, but that doesn't mean we don't get to share in the madness this March.
One advantage of having the Mountain West conference offices located in Colorado is that Ball Arena gets to be part of a rotation to host first and second round NCAA tournament games through a partnership with the MW. The last time Denver hosted the Big Dance was back in 2016. It was supposed to happen in 2021, but that was the COVID season when the entire tournament was moved to Indianapolis and played in front of almost empty arenas. This will be the sixth time Denver has been a host city for the first two rounds.
So who might the locals adopt as the de facto "home" team on March 17?
The Kansas Jayhawks – the defending NCAA champions – are always a fan favorite around here. If KU gets sent to Denver, it will almost be like a home game for them. However, Des Moines is also a first round host site, and most expect the highly seeded Jayhawks to be sent there since it's an even shorter drive from Lawrence.
The Bracketologists – the professional guessers at this stage – have MW teams New Mexico, San Diego State and Boise State listed as possibilities for Denver, along with teams like Texas and Gonzaga. Everyone loves the underdog Zags. That could be fun.
How would the locals react to a Pac-12 team (or teams) not named Colorado landing at Ball Arena? Could local fans root for Arizona or UCLA? Could we embrace former rivals like Oklahoma, K State or Iowa State?
It's almost inevitable that a TBD Cinderella outfit has a coming out party in the first and second rounds, and it could happen right here. While it's impossible to guess who that would be and if it happens at all, how much fun would it be to see the Denver crowd rally around a team like Eastern Washington, Florida Atlantic or Princeton?
College basketball isn't as big a deal around here as it should be, which is too bad. But at least once every few years we get the big stage and some big games on our turf. Let's hope we get to see some shining moments.