Strike One: The NFL offseason has officially begun, and it's a very big one for the Denver Broncos. The moves made this off season – including bringing in one or more new quarterbacks – will have a major impact on not just next season, but several seasons to come.
And while the Broncos are in good shape when it comes to the salary cap, there are still important business decisions to be made. Exactly who is going to make those? Fake owner Joe Ellis?
Who's controlling the team's checkbook as we head into free agency season? Can Ellis still put the brakes on spending? Or does general manager George Paton have carte blanche to spend money on free agents, and make what could and would be a very expensive trade with the Green Bay Packers for a certain MVP quarterback without having to ask for fake ownership approval?
It's a well-known practice for a business with a "For Sale" sign out front to trim its spending and tighten up it's finances to make it appear more attractive to potential buyers. Having the books in order and expenses at a bare minimum makes any business easier to sell. While the NFL is obviously far more than an ordinary business, and the return on even a $4 or $5 billion dollar investment will be extraordinary, it doesn't hurt to have costs appear well under control and have those books be perfectly balanced to help attract the highest bidder on this open market.
Give Ellis credit for that. He has not spent the Bowlen's money lavishly. He's been more concerned about the bottom line than the scoreboard during his tenure. That's produced lousy results on the field but should actually help attract bidders. But does that have an impact on the off season spending?
It's been like this for a while as we've all seen. The Broncos have been an attractive investment for the past five years. The question is, why aren't we already in a space where someone (or someones) is in position to purchase and start running the team right now?
Several years ago, even while Ellis was busy promoting the "Brittany Bowlen will be the new owner" lie, the league knew a sale of the Broncos was imminent. They reportedly reached out to comedian-turned-billionaire media mogul Byron Allen about purchasing the team back in 2019. So it was no secret that this rare opportunity to become an NFL owner was available.
Which begs the question: Why is this process still taking so long? Why is it that conservative estimates floating around say that the Broncos will have a new owner "before the start of next season." Why weren't the wheels in motion a year ago (at least) and why can't the bidding process – and an ultimate conclusion – happen sooner?
The sooner the Broncos get a new, actual, skin-in-the-game real-life owner the better obviously. There will be owners meetings in late March that will still include Ellis, who won't be forced to step aside from playing pretend owner until there's someone to replace him. That's not good news.
While Broncos Country is on pins and needles about the idea of Aaron Rodgers (and his $27 million salary) coming to Denver, it could very well be that Ellis, if he still controls the checkbook, won't want to spend that much of what will be the new owners money. Who knows?
Wouldn't that be sad – and painfully ironic.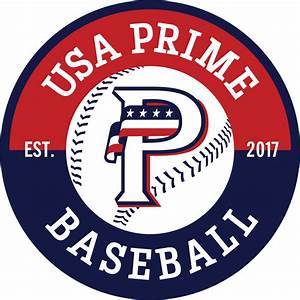 Strike Two: Sunday's thrilling overtime win over Boise State put the Colorado State men's basketball team in great position to make a run at the Mountain West title and earn a comfortable seed in the upcoming NCAA basketball tournament.
Things are playing out just like CSU faithful had hoped for before the season started. This is a "win now" season.
It sounds kind of strange to say about a team who's impact players can choose to return next season to play for a under-50 head coach who would be in just his fifth season at the school, but Upton a closer look, this Rams basketball team really does need to play with a sense of urgency. They might actually have a small window here. "Wait 'till next year" really isn't a good plan.
Yes, conference player of the year and All-America candidate David Roddy could return next season along with sensational junior point guard Isaiah Stevens and other key pieces. But how likely is that? Considering the season Roddy's putting together, it's hard to imagine he won't be saying goodbye to college basketball and hello to the NBA after this campaign has ended. He's been called "a legit NBA prospect" by scouts, and why wouldn't he be? He's proven to be the whole package.
And Stevens, while not necessarily on the NBA radar, has proven to be a big-time player as well. Who's to say that some big time program that needs a point guard doesn't decide to swoop in with some big booster dollars and lure him into the transfer portal? The combo of NIL and the portal are having an enormous impact on the college football offseason – just check out the mass exodus from the Colorado Buffaloes – and can and will have a similar impact on mid-major basketball programs across the country this spring and summer.
And then there's the status of head coach Niko Medved, who has been very successful during his time in the Fort. If the Rams win the MW and make some noise during March Madness, Medved will immediately fit the "up and coming coach" profile. He'd be exactly the kind of guy a Power 5 school that's looking for a new coach would come after waving around really big dollar figures. And if he could bring a Stevens and a John Tonge with him, so much the better. Don't think that could happen? Have you seen how new football coach Jay Norvell has reshaped the Rams (and Nevada's) football roster?
It's inevitable that a major program comes at Medved with an offer after the season ends, whenever that is. Can/will CSU be able to match a more lucrative offer for the coach to stay put?
All this adds up to the fact that the Rams need to take advantage of what they have going right now. That starts at the Pit against always dangerous New Mexico. Then they need to right the wrongs of an inexplicable home loss to mediocre UNLV in Vegas over the weekend and get revenge on Wyoming when the Pokes visit Moby Arena on February 23rd.
That would leave the home rematch with Boise State to likely determine the top seed in the MW tournament and the chance to earn the advantages that the league's automatic bid would be able to provide in preparation for a deep run in March.
It could all add up to one if not the best season in CSU history and considering that it may very well be a sort of "one-and-done" scenario in terms of CSU being part of the national picture, it needs to be.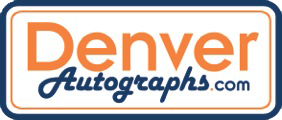 Strike Three: The start of Spring Training is going to be delayed and the on-time start of the regular season for Major League Baseball is in jeopardy. That's not news.
It won't last forever. There's too much at stake for the owner's lockout to last too long. Both sides are well aware of that. So there will be Major League Baseball at some point this spring, probably in time for the start of the regular season. In the meantime, there was a suggestion on Twitter that made a whole lot of sense: Replace the televising of missing spring training (and perhaps early regular season) MLB games with college baseball broadcasts. It's a no-brainer. Common sense tells us that the programmers at ESPN – which already televises the NCAA regionals and the College World Series – are already planning to do this.
This idea could work not only for national telecasts, but also for local broadcast outlets. Fans want to watch baseball, and the college game – which sees the season's first pitch being tossed out this weekend – would be an easy, ready-made-for-TV substitute. While advertisers would probably get a discount, at least they'd get something.
Colorado is home to a pair of Division I college baseball programs – Air Force and Northern Colorado. AFA will feature one of the country's most intriguing players this season in sophomore Paul Skenes, a multi-threat player who stands 6-foot6, throws 100 mph off the mound, hits for power and may be one of the country's top catchers. He alone is worth tuning in to see. Up north, UNC moves to a new conference this season, hoping to recapture some of the program's glory days from yesteryear.
But it's at the D2 level where Colorado features some of the best teams in the county. Colorado Mesa University enters the new season ranked No. 2 nationally. Metro State and the University of Colorado at Colorado Springs were receiving votes. Regis, Colorado State-Pueblo and Colorado School of Mines will be trying to knock them off.
The point here is that the fine folks at AT&T Sportsnet don't have to necessarily wait for the resumption of big league games to televise some quality baseball. Keep Drew, Jenny, Huey, Spilly and Sully busy this spring broadcasting regional college games. Spilly for one would be thrilled. Promise.
As for prime TV games, the Falcons are at Oklahoma on March 15 and 16, and at Kansas State on March 22 and 23. UNC is at Utah those same two days. There are some nice options.
Mix in some RMAC games with the D2 schools and local TV could have plenty of baseball in March. And if the MLB lockout lasts into April, then both sides are a bunch of fools and a full slate of college games should be planned and telecast. Might be more fun to watch than the Rockies.