Strike One: So Nathaniel Hackett didn't work. Where do the Broncos go from here?
Not short-Eric Studesville-term. Long term. As in starting over.
The Broncos can no longer pretend this is a title contending roster that just needs a quarterback. The problems are bigger than that, obviously.
Now how, or better yet who, can fix this?
To start with, what's the point of having the NFL's wealthiest ownership if you can't throw money at the problem and make it go away? Seriously. The Broncos should be the Los Angeles Dodgers of football. The only spending restrictions are on the roster.
Denver should be able to hire whomever they want to run their football operations from the top down. They don't have to settle.
So ask yourself this: If Walmart was having an issue with any of their employees at the management level, what would they do?
They'd get new management employees. ASAP. That much we know.
The Walton-Penner Group didn't hire Hackett or general manager George Paton. And while both are easy guys to like, and both have given it their all, if this was Walmart, they'd both be replaced as quickly and economically as possible.
So how about letting two football executives go, and then replacing them with one person? A two-for-one, with the prospects for things to improve dramatically almost immediately?
It is time to call the New Orleans Saints, negotiate a contract buyout package for Sean Payton, and make him the general manager and head coach of the Denver Broncos for 2023. Make both the Saints and Payton offers they can't refuse.
Payton reportedly is interested in coaching the Chargers or Cardinals. Both have, let's call it cheap ownership. Neither can win a bidding war with Denver. It's simple bank statement math.
And neither is likely to make him the GM, either.
Mike Shanahan held dual roles with Denver in every way but the title. Shanny was three years into his coaching tenure with the Broncos before he became the VP and HC, so he was essentially over the GM for a decade. He called the shots. There were bumps to be sure, but even in the difficult years, Denver was at least a contender. While in an ideal world you'd have two solid football minds working together, right now is not the time to be searching for two new men. Go get a proven and available entity.
Of course we don't know what kind of GM/HC Sean Payton would be, but we have his track record to bet on. And at this point, Walton can afford to make that wager.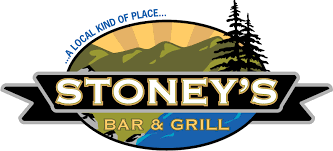 Strike Two: If you're athletic director Rick George (formerly an MLB exec) you're batting a soft .500 on your head football coaching hires at the University of Colorado. Most think you got a hit when you hired Mel Tucker in 2019, but even that turned out to be a seeing-eye single. Tucker was 5-7 in his lone season in Boulder before sneaking away to Michigan State. The messed up circumstances of Midnight Mel's sudden departure in February of 2020 left you scrambling for a replacement. That replacement ended up being a swing and a miss with Karl Dorrell.
After most of the recently completed 1-11 season was handled by interim head coach Mike Sanford, you're looking for your third full-time hire to try to resuscitate CU football. You decide to swing for the fence. You reportedly offer the job to NFL Hall of Famer and noted self-promoter "Neon" Deion Sanders, or "Prime Time" as he nicknamed himself. Apparently, the decision is now up to him.
If, and that remains a big "if, "Sanders decides to accept the gig at CU, it would bring Colorado a huge amount of national attention. That's something the program desperately needs. It would provide an instantaneous boost to recruiting, and be a giant first step toward putting Colorado football back on the map.
For the short term.
The long term would be a total crapshoot.
Sanders is currently the head coach of FCS powerhouse Jackson State where his son Shedeur – who has two years of eligibility remaining – plays quarterback for him. (Buff fans, say goodbye to Owen McCown, for one.) Undefeated JSU is still involved in the FCS postseason. It's uncertain how many transfers Deion could bring with him to Boulder after the season ends, considering CU's stringent transfer/academic requirements, but there would probably be fewer defections than Dorrell's team suffered a year ago at this time. So theoretically the painfully young Buffs roster would get immediately better. It might come down to what kinds of NIL opportunities Deion and his various business partners could provide players who were looking to get paid. AFLAC!
If it sounds complicated, welcome to the new era in college football.
Even before over the table money became a major factor, CU struggled in recruiting and roster building. Now, with more limited resources than most of their rivals, the Buffaloes are badly in need of something positive to happen. Is hiring a self-promoter like Sanders the answer?
When CU went a similar route in 1995, the results were mixed. After the surprise retirement of Bill McCartney, CU promoted Mac's QB coach, 34-year-old self-promoter Rick Neuheisel over more experienced and qualified candidates. During his first season in 1995, Neuheisel's televised Sunday night coaches show featured a black and gold backdrop where the familiar interlocked "CU" logo had been replaced by a replica with an interlocked "RN." There were a pair of 10-2 seasons with McCartney recruits followed by a return to mediocrity.
Rick knew how to promote Rick, but wasn't as good a coach as the guy who followed him, Gary Barnett.
After the 1998 season Neuheisel forged the path that Tucker would follow, leaving his first HC gig for a new job at the University of Washington. On the way out, he noted he was leaving a "have not" CU program for a "have" program at UW. Basically the same thing Tucker said.
If you don't think Deion would do exactly the same thing the first chance he got, you haven't been paying attention. "Prime Time" travels.
That means the real question is this: Is the big, short term boost worth having to go through the same process again in a year or two?
If it works, and Sanders' teams become more than a Pac-12 bottom feeder, then the answer is undoubtedly a resounding yes. A better CU program could likely hire a solid replacement for Deion.
But what if it doesn't? Because there's an equal chance it won't.
It would still be wildly entertaining.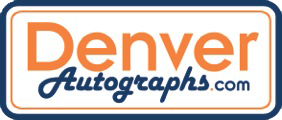 Strike Three: On the basketball court, it looks to be a more competitive and successful season for both the CU Buffs and the CSU Rams. Early returns have been all over the place. We'll find out more when the two teams resume their rivalry on Dec. 8 in Boulder.
At the start, the Buffs have lost games to also rans like Grambling and UMass, but they've turned around and taken down ranked SEC teams like Tennessee and Texas A&M. Tad Boyle's team is head scratching. Behind sometimes stellar efforts from young players like KJ Simpson and J'Vonne Hadley, CU has been great at times and not very good at others.
As for the CSU, the Rams, they've had to deal with the loss of standout guard Isaiah Stevens, who suffered a preseason foot injury. They've done okay so far, drubbing another SEC team, South Carolina, before stumbling against Charleston and Penn State. CSU won five of its first seven, but the stiffer tests await. Stevens could be back for the season's stretch run. Maybe.
Last year was a bit of a different story. While the Buffs struggled in the very difficult Pac-12, the Rams had perhaps their most talented team ever, earning a No. 6 seed in the NCAA tournament. But it wasn't what it could have been and should have been. NBA draft pick David Roddy was dominant in leading CSU to 25 wins and a No. 24 national ranking, but the Rams were not able to win the Mountain West regular season or tournament titles, and were selected for an at-large bid to the Big Dance. That's where they were unceremoniously dumped by the 11th seed, Michigan, a team that many didn't think deserved to be in the field at all.
No way around it, the 2021-'22 Rams underachieved.
Meanwhile, the Buffs – who've been to six NCAA tournaments in the first 11 seasons under Boyle – ended up in the NIT at the end of last year, where they fell in the first round. They had their moments too, like an upset win over second-ranked Arizona. But consistency was an issue last year as well.
We're barely into the new season, and the question is already hanging out there: Could both teams become part of March Madness this season?
Not if they leave it up to chance. In 2023, both squads will need to remove the uncertainty of Selection Sunday and earn their league's automatic bid. Neither is getting in on reputation alone.
Boyle's Buffs did it the hard way in 2012, when they won the Pac-12 tournament. They advanced to the round of 32 after beating UNLV before falling to third-ranked Baylor.
The last time CSU won a Mountain West title and automatic bid was way back in 2003 under Dale Layer, when the upstart Rams shocked everyone by winning the MW tournament, earning a No. 14 seed and a date with Duke in the first round. They fell 73-63. That team overachieved.
Since then, the Rams have been to the Big Dance just three times, beating Missouri in the first round in 2013 in their most recent appearance before last season. They haven't gotten the league's automatic bid in almost two decades. They're not likely to get an at-large bid this time around unless they outperform last year's team. That's a tough ask without Stevens. Keeping up with nationally ranked San Diego State and perhaps Boise State (a team that has already beaten CU this year) during the regular season will be difficult. Niko Medved's 2023 edition won't have the impressive RPI and other analytical support last year's team earned. They'll need to remove all doubt.
The Buffs will get more credit for a more difficult league, and an upper half finish could perhaps earn them an at-large bid. But Boyle and his guys have been down that road before, and been left standing on the side. Just like the Rams, it's better if they go to Las Vegas and earn it.