Strike One: Now that the Denver Broncos have clinched their sixth straight losing season, how and why is Nathaniel Hackett still the head coach?
Maybe the better question is this: Will Hackett be the Broncos coach next season? Because he might be.
Common sense says Hackett will be replaced, probably after the season. That's the prevailing thought, anyway.
But you never know.
What if the Broncos new ownership isn't interested in having to pay two head coaches salaries? What if their mission isn't to win at all costs? What if they feel like they should give the soon-to-be 43-year-old first time head coach another year to prove himself?
Honestly, we can't even guess. We don't know the motives of the folks with Dove Valley office space, the ones who'll make this business decision. How will they handle these sorts of situations? What are their overarching intentions for long term ownership of an NFL franchise?
Maybe we should not just assume that Rob Walton is exactly like his brother-in-law, Stan Kroenke.
Maybe we should be asking if Walton and company will prove to be more like Pat Bowlen, or more like Dick Monfort in their business approach. Because that's still uncertain.
Were the Walton's intentions when he bought the Broncos to maximize profit or to maximize W's?
Everyone knows that Bowlen was all about the W's. He cared about winning more than making money. Funny thing is, the money followed all those W's, and when his team was sold it sold for a record-breaking price.
Monfort on the other hand – while absolutely he wants to win – has always operated his team like his father ran the family meat packing business. Keep unnecessary expenses in check, keep the ledger in the black, keep your employees happy and produce a good product. The Rockies are a model MLB franchise from a business sense. The product is good in every way, except in the win column. And the customers keep coming back.
It's financial stability (money) that's the more important of the two for Monfort.
Does Rob Walton plan to operate the Denver Broncos like that – a tightly run family business? That's how Walmart operates, right?
Keeping expenses contained could mean keeping Hackett around. There are plenty of NFL owners who would do just that, they'd be happy to follow the highly successful Monfort business model. Spend what's needed to keep a passable team on the field while making sure the paying customers are pleased with the experience and keep coming back.
The Broncos organization could very easily choose to do things that way.
Funny thing is, Kroenke seems to have figured out how to do both. He isn't known for throwing money around. He's been called "cheap" (just look at the ongoing battle with Comcast.) But his business model has produced tremendous profits and championship contending teams in multiple sports.
It can be done. Question is, will Walton want to do it?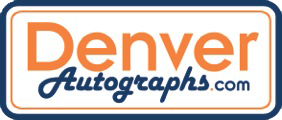 Strike Two: Kroenke's two major sports franchises, the Stanley Cup Champion Colorado Avalanche and the perennial NBA contending Denver Nuggets are both among the best in their respective leagues. When next spring rolls around, it will be the Avs' sixth consecutive postseason. Meanwhile, the Nuggets appear on their way to their fifth consecutive postseason, with a chance to match the Avs as champions.
On the other hand, the area's other two major professional franchises, the Broncos and the Colorado Rockies, are likely to both finish in last place. It will be the first time that's happened in the same season this century.
Between them, the Broncos and the Rockies have just two playoff berths since 2016, and those both belong to the Rockies. Since the Broncos won Super Bowl 50 after the 2015 season, they've finished last in the AFC West three times and they're staring at a fourth.
There's a really clear, thick line between the Ball Arena tenants and our baseball and football clubs.
All four are trying to win of course, and yes, that includes the Monforts. The difference is this: Both the Avs and the Nuggets have built organizational depth. Plenty of it. They've proven that "if we can just stay healthy" is no more than a preemptive excuse.
It's a fact that injuries are a part of every sport and every team deals with them every year. So for Broncos Country to lean on the spate of injuries the team has dealt with this year – and there've been a bunch – as a reason for failure rings hollow. The teams they're lining up against every week have injuries too. The cliché "next man up" is easy to spout, but those are only three meaningless words unless that next guy is almost as good as the guy who's out.
Check out the Avs. They've got guys playing meaningful minutes who no one thought would see NHL ice time this season. They're missing eight key players at the moment and they're still winning.
Look at the Nuggets. No one has gone through more injury adversity than they've been forced to endure. They've won big road games with seven players. They recently won in Dallas with half their team out sick or injured. A key piece or pieces always seem to be missing.
And they're still winning.
Both those teams actually back up the "Next man up" talk.
The Broncos and Rockies need to figure that part out if they want to become yearly contenders, too.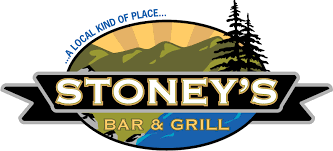 Strike Three: These Nuggets are damn good and they should get even better.
Sure, sometimes they're maddening, like when they sleepwalk through consecutive home losses to the pedestrian New York Knicks and lowly Detroit Pistons. But when they're clicking – and even through yet another tough stretch of illness and injury, they've been on more often than not – they're really impressive. They're still working in some key new roster additions, and getting Jamal Murray back into the flow. It's not always smooth. But it certainly looks like they'll have all the right pieces when the puzzle is done being put together.
Unless catastrophe strikes in the form of another season ending injury or two – and go ahead and close the doors to Ball Arena if anything happens to Nikola Jokic – these Denver Nuggets look like they have what it takes to Win. The. NBA. Finals.
The season's barely a quarter of the way done, so there are still questions to be answered. Will Michael Porter Jr. ever be able to consistently contribute? Can they keep their foot on the gas against poor teams and earn enough regular season wins to secure a favorable playoff seeding? Can they become better than a middling defensive team?
And can they get a second and even a third guy to consistently step up and play at an All-Star level?
The last time the Denver Nuggets had more than one representative in the NBA All-Star Game was 2010 when Chauncey Billups and Carmelo Anthony both earned the nod. Before that Carmelo and Allen Iverson were picked in both 2007 and 2008. Prior to that you have to go back to 20 years for multiple Nugget ASG selections.
It's rare.
Way more often than that – 11 times since 1988 to be exact – Denver's been left out of the ASG completely.
Barring that calamity, this will be Joker's fifth straight All-Star selection. He's very likely to be making the trip alone. Again. So how many times has a team with just a single All-Star selection gone on to win the NBA title?
The answer: Five times in the 21st Century. Five out of 22.
The 2004 Pistons had Chauncey, and while he won Finals MVP, he was not an All-Star that year. Ben Wallace was the only rep from the Motor City. The 2011 Dallas Mavericks had future Hall of Famer Jason Kidd but only Dirk Nowitzki made the Western Conference All-Star roster. The 2014 San Antonio Spurs had future Hall of Famer Tim Duncan and future All-Star (and Finals MVP) Kawhi Leonard, but only Tony Parker repped them in that ASG. The 2020 LA Lakers had LeBron, their only ASG rep but they also had former/future All-Star Anthony Davis. And finally, MVP and All-Star Giannis Antetokounmpo carried the 2021 Milwaukee Bucks, but it didn't hurt having 2020 All-Star Kris Middleton on the squad.
Since having a "Big Three" on your roster became a thing in the early 2000's, there've been six NBA championship teams that had three or even four reps in the ASG. That's more rule than exception now.
The Nuggets "Big Three" is on the payroll only to this point. Murray and MPJ have never sniffed the ASG.
The point is this: If the two-time MVP is once again Denver's only All-Star rep, the Nuggets will not only have to beat the Eastern Conference champions, whoever that is, but also the odds if they want to reach the sports' highest peak with one All-Star and a helluva supporting cast.