Strike One: It's not as easy as you think for fans along Colorado's front range to correctly identify our state's most disappointing football team of 2022.
There are several to choose from. For example, Colorado State was supposed to be a little better this season under new coach Jay Norvell. Progress, however, has been slow to say the least. If the Rams can manage one more win to finish 3-9 it will be a moral victory of sorts, but certainly not the immediate uptick season Rams fans were hoping for.
The Colorado Buffaloes weren't projected to be a bowl contender this season either, especially after losing several of their best veteran players to the Transfer Portal. Most were expecting a three or four win season but that's not going to happen in Boulder. The painfully young Buffs have been playing a varsity schedule with what amounts to a JV squad, and the results have been ugly.
Disappointing but not totally unexpected.
Then of course there are the chronicles of the Denver Broncos. They entered the season with high (and unrealistic) expectations. Halfway through, this year's Broncos – new star QB and all – are staring at a seventh consecutive season without a postseason.
Because of the unfulfilled preseason hype, most would say the Broncos top the list of disappointments.
They would be wrong.
That honor goes to the underachieving Air Force Falcons, a team that was actually capable of meeting and exceeding preseason hype – but has failed to deliver.
Today AFA fans are basking in the glow of winning the Commander and Chiefs Trophy for the first time since 2016. By beating Army in a 13-7 slugfest on Saturday, Air Force clinched the most important trophy they play for each year. By that measure, '22 is a success.
But is it?
Going into the season, Troy Calhoun had a veteran team that would be favored in every game on their schedule. Every. Single. Game.
After soundly beating CU in week two, Air Force looked primed for a run at the highly coveted Group of Five slot in the College Football Playoff. That New Year's Day bowl spot goes to the highest ranked team not affiliated with a Power Five conference.
It was Air Force's bowl slot to lose.
And they inexplicably lost it the following week in Laramie, 17-14.
Wyoming played a great game and upended the Falcons. Give them credit. But it never should have happened.
Then it happened again three weeks later in Logan, Utah. A mediocre Utah State team beat Air Force 34-27.
Shake my head.
After falling to Boise State (no shame in that of course) Air Force sat at 5-3 before kicking off against Army in Arlington, Texas. The important win also means the Falcons will be going to a mid-tier bowl game for the 14th time since 2000, and that's certainly a nice perk. It will be the only postseason action we get to watch from a Colorado based team this season.
But considering what was very possible for this veteran Air Force squad when the season started, they could have and should have won the Academy's first ever Mountain West conference football championship and been in the serious discussion for the New Year's Six bowl bid. Everything less is the biggest disappointment of all.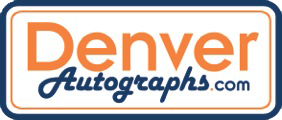 Strike Two: So the state of Colorado goes a cool 3-0 across the pond. Nice.
We will dismiss the fact that the Colorado Avalanche's two wins in Tampere, Finland came over the lowly Columbus Blue Jackets, arguably the worst team in the NHL. You can only play the teams on your schedule. The defending Stanley Cup champs did what great teams are supposed to do.
Add that pair of W's to the Broncos win over the Jacksonville Jaguars in London the weekend before, and you can't help but wonder what might happen if more of our local teams hopped on a trans-Atlantic flight in search of on field success.
Can we schedule more of these Euro games for our Colorado teams please?
It's not a tough ask. For instance, it's easy to see how the NBA might consider having the Denver Nuggets play a game or two in Serbia – home of two-time MVP Nikola Jokic. Perhaps have Denver face Atlanta and young Serbian shooting guard Bogdan Bogdanović just to keep things balanced.
Since the early 1990's – when the NBA sent the original "Dream Team" to the Summer Olympics in Barcelona – the league has been thinking globally. There are European stars all across the league. They've staged a large number of exhibition games in Europe, as well as beginning the NBA "Global Games" featuring contests in Japan, London and Mexico. There's a game scheduled for Paris next month (Miami v San Antonio) – it will be the second game in Paris following a pre-Covid meeting between Milwaukee and Charlotte in February 2020. There will also be another contest in Mexico City between Chicago and Detroit in January.
Nothing in Serbia thus far. But we can keep asking.
It's only a matter of time. And when it happens, don't bet against the Nuggets.
Meanwhile, Major League Baseball has had its collective eyes focused on Asia and the Caribbean nations until very recently. The World Baseball Classic – set to return next February – does feature some European national teams, but they aren't the big draws like teams from Japan, Puerto Rico and the Dominican Republic. Baseball has not caught on across that pond as of yet.
There were two games played in London between the New York Yankees and the Boston Red Sox back in 2019, but that's been it to this point. MLB is committed to returning to Europe in 2023, '24 and '26, and perhaps in 2025 if the Los Angeles Dodgers can reach an agreement to do so. So there's that. But baseball remains a long way from catching up with hockey, basketball and football and becoming a big deal in Europe. So if MLB was smart, they'd start setting up a few more games across the pond.
That could be good news for the Colorado Rockies.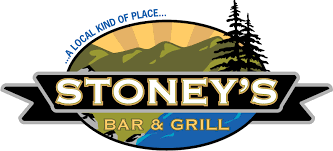 Strike Three: Colorado State basketball alum Becky Hammon has a new gig – ESPN studio commentator. It's a well-earned (and hopefully lucrative) prop for the former WNBA standout turned championship winning WNBA head coach. She'll provide great analysis for TV viewers starting next month. But she's not leaving coaching for TV. Quite to the contrary. Hopefully TV provides a boost to her coaching career.
In her recently concluded first season behind a WNBA bench, the former CSU All-American and San Antonio Spurs assistant coach won it all with her Las Vegas Aces, posting the league's best record, winning that first title in the team's brief history and earning her WNBA Coach of the Year honors.
The only rung left on Hammon's career ladder is to become the first female head coach in NBA history. And there's no earthly reason it shouldn't have happened already.
The question is, if not now, when?
The Boston Celtics need a new head coach. They've suspended Ime Udoka for the entire season and are unlikely to bring him back. They've elevated young Joe Mazzulla to the interim HC gig with just two seasons of head coaching experience (as a Division II college coach) under his belt. The New Jersey Nets mess has included the dismissal of Steve Nash in favor of Jacque Vaughn, a solid basketball man who has not been very successful as an NBA head coach, going 65-161 so far.
Men with resumés not as loaded as Hammon's are now NBA head coaches.
There will be more openings during this NBA season and after it ends, but will Hammon get proper consideration? Which organization has the nerve to make the hire?
Her basketball resume should not only be good enough to land her an NBA HC job, but it should ultimately land her in the Basketball Hall of Fame in Springfield, Mass. A three-time All-American, 16-year WNBA vet, six-time All-Star, and four-time All-WNBA performer. When she got into coaching, it was as the lead assistant for Gregg Popovich – even filling in when Pop was ejected for a game against the Lakers in 2020. Oh, and she also drew rave reviews as the HC of the Spurs summer league team.
She's ready.
Colorado Buffaloes legend Chauncey Billups spent considerable time on the ESPN set before landing his first head coaching gig in Portland.
Hopefully Hammon gets a similar opportunity to prove more than just her considerable basketball acumen in front of the TV camera.
Bottom line: If someone with Hammon's hoops history were male, "he" would have had an NBA head coaching gig a long time ago.
So ask again, if not now, when?