Strike One: Someone asked the brand new incoming Colorado coach if landing in Boulder qualified as his "dream job."
His answer: "This is it, there's no doubt. I remember (a fellow coach) asked me where I wanted to be in 10 years, and I said the head coach at the University of Colorado. This is a destination job. I'm humbled and honored."
You know who didn't say that? Deion Sanders.
You know who did in April of 2010? Tad Boyle.
Now, after defeating his hometown UNC Bears (Boyle played his high school ball at Greeley West before going to Kansas to play in college) 88-77 on Sunday to record his 261st win at CU, he's officially the GOAT of men's basketball coaches at the University of Colorado. The win drew him even with the legendary Sox Walseth for the most wins in school history (in almost seven fewer seasons) and he'll set a new mark soon enough.
You could make the argument that all things considered – including the strict admission and academic standards that have been in place at CU for his entire tenure, along with the move to the rugged Pac-12 conference – that Boyle is the best men's coach – period – that CU has ever employed. Yes, that includes Bill McCartney.
Boyle is now early in his 13th season on the Buffs bench. It took Walseth 20 seasons to post his record setting win total. Nine of the school's 13 NCAA Tournament bids have come since he took over, and he owns the top five single season win totals in school history.
There's a lot to be said for commitment and longevity.
Not enough fans and followers of the University of Colorado give Boyle his due. There's grousing about not winning the Pac-12 (CU has one Pac-12 Tournament title in 2012 under Boyle) and not going deep enough into the NCAA tourney. But what seems to go unnoticed – and underappreciated – is the level of consistency in his program within a sport that almost promotes inconsistency. Roster turnover in men's basketball is the worst of all the NCAA sports, with early departures riddling every successful roster. The infamous "one-and-dones" haven't infected CU's program, which has been a blessing. But Boyle has sent six CU players to the NBA, including current standouts like Derrick White, Alec Burks and Spencer Dinwiddie. It's great to have those guys and watch them achieve their NBA dreams, but when they leave, there's a big gap to fill. Boyle's been able to keep his younger and sometimes less talented teams in contention year after year, registering only one losing season and one without postseason play during his first dozen on the job.
That's better than McCartney did.
Now, with sophomore sensation K.J. Simpson, plus incoming five-star recruit Cody Williams and four-star big man Assane Diop – considered one of the top two players out of the state of Colorado – on board for next season, Boyle has set the immediate future of CU hoops on an upward trajectory.
Not that many will notice. With Sanders' arrival and all the hoopla that he creates around himself, it'll remain easy to overlook the understated Boyle. He's the polar opposite of Sanders "look at me" style. He was the perfect coach for CU in 2010 and he still is. Hopefully Buff fans can see the value in that.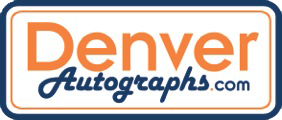 Strike Two: If only the uber-talented Denver Nuggets would play some defense, right?
At the moment, that is the team's focus and biggest concern.
Lost along the way has been much less worrying about the status of Michael Porter, Jr, not that he'd do much to help the defense at this point. It's as if Denver hasn't missed him. At all.
Of course they'd love to have a healthy MPJ. What he's supposed to do is score. In bunches. As the third of Denver's "Big Three" with Nikola Jokic and Jamal Murray, MPJ is supposed to be the guy that makes it impossible to defend Joker and the Nuggets as a whole. Even though they're currently scoring plenty, that would still be nice to have a little bit more.
Supposed to be hasn't been very often.
There's the old saying that "the best ability is availability." Availability hasn't been Porter's best thing. He missed all but one game of his lone college season with a back injury. Sat out most of his rookie year recovering from that same injury. He's shown flashes of brilliance at times – like in the COVID bubble. Even early this year (after missing all but nine games last season) he went off on the Chicago Bulls for 31 points in an early season road tilt. When he's on, he looks like he's worth $30 million per season.
But when he's off, well, he doesn't add much of anything. Three days after his outburst in Chicago, with Jokic sidelined with an illness and the team looking to him (and we can only assume he was healthy since he was playing) to help Murray carry the load in a home game against the pedestrian New York Knicks, he mustered just five points in an unthinkable defeat.
Now he's missed 12 consecutive games with a left foot injury that was first described as a left heel contusion (bruise) but has since become something of a mystery. Reports are that he may have a more serious and limiting left foot numbness, an affliction sometimes called "drop foot," that's related to his multiple back surgeries. Keep in mind that when Peyton Manning was coming back off his multiple back surgeries, it impacted his throwing hand. All those nerves in there are connected. Porter is likely to be sidelined at least another week. His team is 8-4 without him during this stretch.
So the real question is how much can the title-contending Nuggets really count on their $172 million man moving forward, if at all?
Aside from his lingering health issues, there's also a problem with a lack of on-court production when Joker isn't out there to take defensive focus off him. MPJ appears to need Jokic to get him the ball. He doesn't seem to have much chemistry with Murray alone. Remember, it's the Nuggets "two-man game" involving Jokic and Jamal that's been so effective, not the three-man game. To be honest, they haven't been much of a "big three" on the court.
The best case scenario for the Nuggets would be for the medical folks to find a way to solve the nerve issues that linger from Porter's back and spine problems – treatment includes muscle strengthening and perhaps some sort of brace – and get him back on the court with Joker ASAP. Show him being dynamic again before the trade deadline. Given his max contract status, it will take a minor miracle to be able to trade him, but maybe GM Calvin Booth can find a taker who's willing to gamble, provided they've seen enough of a healthy MPJ putting up some big numbers prior to Feb. 9.
There will still be four and a half seasons left on his max contract, so any team that takes MPJ would still be obligated for the remaining $165 million, roughly. That's a really tough ask.
Still, if it could somehow happen, this deep Nuggets roster could still thrive without their current (sometimes) third scoring option, for this year and beyond. They've got plenty of firepower. Maybe whomever they could get in return could actually play some defense?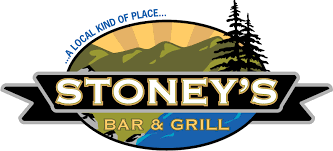 Strike Three: While the new head football coach at the University of Colorado is grabbing all the headlines, the new guy at the University of Northern Colorado – the one hired to clean up the mess left by a former NFL standout who flamed out as a college head coach – can sit back inconspicuously and wait to snatch up some low-hanging fruit falling from the trees in Boulder and Fort Collins.
Ed Lamb, most recently the assistant head coach at BYU, is now in charge at UNC following the dismissal of former Bronco Ed McCaffrey. He has some successful Big Sky Conference history, having won the league in 2015 while the HC at Southern Utah. Lamb is a former BYU player as well, so he's been on both sides of the recruiting battle, including at the Power Five level.
High school recruiting is one thing, but the Transfer Portal is offering UNC an immediate golden opportunity. Due to the fortunate timing of his hiring, Lamb could transform the Bears if he did just two things: Set up one (figurative) kiosk outside Folsom Field and another outside Canvas Stadium and successfully re-recruit some student-athletes who've been shown the door at the region's two biggest programs.
In Fort Collins, the first year of the Jay Norvell regime featured 22 players transferring out (so far) including Colorado high school products Tanner Arkin (a Fort Collins kid who is moving on to Illinois of the Big Ten) A'Jon Vivens, Thomas Pannunizo and Cayden Camper.
In Boulder, the new Prime Time regime wants little to do with the vast majority of the current CU roster, including at least 10 players who have already moved into the portal, making themselves available for a new offer. That includes at least three, Austin Johnson, Jack Hestera and Chase Penry, who are from Colorado.
These guys might look good in Bears blue and gold, huh?
Remember, the Transfer Portal right now is an overcrowded mess. It's where players who aren't four or five star prospects go to vanish. Being a college football "free agent" might sound great, but when you realize there are over 1,000 other guys in there occupying the same space you are, it loses a lot of luster. On the other hand, landing an immediate offer that doesn't require a wholesale move or lifestyle change might be appealing to some, especially those from in-state.
If you're Coach Lamb, why wouldn't you call Vivens, Pannunzio, Hestera and Penry and at least ask? And you don't stop there. Call up former Buff Owen McCown, who was the Buffs best quarterback last year in just the four games he played in, and see if you could get him interested in playing in your new, BYU-style offensive scheme for next season?
Lock up a few of these former FBS level players and UNC could be a Big Sky title contender in 2023 and beyond.