Strike One: Whenever a postseason or post-career honor is left in the hands of "voters" it's subject to a lot of influences that shouldn't be any part of the process. Like when an overly self-important baseball writer decides to send back a blank Hall of Fame ballot in order to make a statement about how much smarter he is than everyone else.
It's no different when football writers vote each season to honor players by selecting them to be part of the Pro Bowl. Agenda's and flat out ignorance of the subjects they're voting on do play a role. It's easy to point out how the Denver Broncos lack of success – and lack of national TV appearances – hurt the team's deserving players chances of earning Pro Bowl votes. But falling back on that alone is simply making an excuse for lazy voters.
Having a distorted point of view or having simply not bothered to watch games that aren't on the top of the marquee this season is the only explanation as to why Denver Broncos star safety Justin Simmons was snubbed by voters for this season's Pro Bowl. His omission can only be traced back to the willful ignorance of portions of the voting block who either haven't seen him play and choose to ignore his more than obvious qualifications or have agendas they want to promote in voting for someone less deserving.
The Broncos are just one of six teams that did not get a single player into this season's event, despite still being on the cusp of the postseason chase. The others have all fallen from playoff contention weeks ago. Not great company to be keeping.
Only one free safety, Tennessee's Kevin Byard and two strong safeties, Derwin James of the Chargers and Tyrann Mathieu of Kansas City, were chosen for the AFC squad. Chances are good that one of them won't be participating due to his team reaching the Super Bowl or factors like injury. That would put Simmons onto the AFC roster.
Simmons has five interceptions (same as Byard while James and Mathieu have five total between them) which is tied for fourth in the NFL, has 73 tackles, two sacks and leads a defense that's second in the league in opponents scoring. By every measure, he belongs in the Pro Bowl. Not having been on national TV enough is a very poor excuse for his omission.
There were a couple other head scratching vote tallies when it came to the Broncos.
Rookie cornerback Pat Surtain II was also selected a first alternate and could conceivably end up being on a roster too (although the four cornerbacks chosen don't appear to be playing for Super Bowl favorites.) But for some reason unknown to those who've actually watched Bronco games, so was left tackle Garrett Bolles, who hasn't had a Pro Bowl caliber season by any measure. Go figure.
The most puzzling mention in the voting was the "fifth alternate" status of pass rusher Bradley Chubb, who's barely played much of the year and aside from making one outstanding play in Sunday's loss to the Raiders, has been all but invisible in 2021. When he's been on the field, Chubb's been out totally performed by teammates like Dre'Mont Jones, Malik Reed and Jonathon Cooper. If the best ability is avail-ability, Chubb has been a major disappointment, and nowhere near a Pro Bowl caliber player this season. Who actually voted for him?
This all comes back to laziness among voters. The fact is that every voter has access to watch every play of every team. If they actually took the time to do their homework, and not just fall back on who they happen to have seen play on a particular Sunday or Monday night, and what names they recognize, each could make educated evaluations and not just easy ones.
Simmons is paying the price for voters not doing their jobs.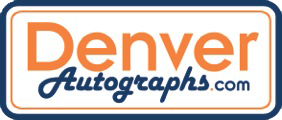 Strike Two: Navigating the pandemic has been a b***h for everyone. And it's not getting any easier for sports teams, including our two biggest college basketball programs. But as they say, it's not what happens to you that matters most, it's how you handle it. So how will the CSU Rams and the CU Buffs handle the cancellations of their top scheduled non-conference matchups, conference openers and the longer than expected layoffs that are a result?
Only during this bizzarro world pandemic could a college basketball team have two marquee non-conference games, plus their scheduled conference opener all wiped off the slate due to positive COVID tests and see themselves actually move up in the national rankings. That's the oddball reality for the 10-0 and No. 21 Colorado State Rams, who lost out on a chance to battle sixth-ranked Alabama when nine players and four staff members – all of whom have been vaccinated – tested positive for COVID more than a week ago. Now CSU won't play a game until Jan. 4th when they host Air Force. That will mean a break of almost three and a half weeks between games.
The Alabama game was set to be played in Birmingham, so at least CSU didn't lose a huge money-making home tilt like the CU Buffs did. On the same night the Rams were set to play the Crimson Tide, Tad Boyle's Buffaloes were set to host Boyle's alma mater, the seventh-ranked Kansas Jayhawks in Boulder. That game was called off less than two hours before tip-off when sources say as many as two members of the CU program – all of whom were reportedly vaccinated –tested positive as well.
Losing the KU game at home was a real kick in the you-know-where for the CU Athletic Department.
The 9-3 Buffs were scheduled to play their conference opener at Oregon on Dec. 30 but that's now been called off too. This means Boyle's team will have been out of action for more than two weeks when they host Washington on Jan. 6.
Both the Rams and the Buffs were playing well and looking forward to contending in their respective conferences. And that could still very well happen. After all, in this COVID-impacted world of sports, no team is immune from disruptions. The Pac 12 conference in particular has been mangled by cancellations already. The Buffs have actually had it better than schools like UCLA and Washington.
It's very likely that Boyle and CSU Coach Niko Medved will reconvene with their squads as soon as everyone his healthy and cleared to participate and resume practices with a tilt toward a return to pre-season training camp mode. Not necessarily starting all over again, but certainly focusing on things like conditioning and fundamentals before turning their attention to game plans. Those coveted NCAA bids are still out there, waiting to be claimed. Regaining a narrow focus on the goals for the season is front and center. How well each team is able to accomplish that will determine if either or both can reach their goals.
After these long layoffs, introductions might be in order, too.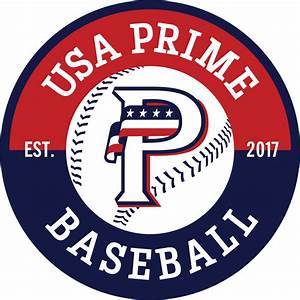 Strike Three: The term "Most Valuable" is purposefully vague. When followers of a sport (those who vote on post season awards) are asked to choose who is "Most Valuable" they do so with a set of criteria unique to their point of view. While defining a "Player of the Year" can be as simple as absorbing the information on a stat sheet, intangibles and contribution to team success could and should play a bigger role in determining which player brings the most "value" to his team.
Oh, and the name on the front of the jersey matters a lot as well, even though it shouldn't.
By every measure, The Denver Nuggets Nikola Jokic is the "Most Valuable" player in the NBA again this season. He was awarded that well deserved honor last season, and so far this year, he's done even more.
New basketball analytics provide the best evidence. They show the Nuggets to be one of the best NBA teams in recent history with Joker on the floor, and close to being the worst ever when he's not. How much more "valuable" could a player be? They have this relatively new evaluation tool now called a "Player Efficiency Ranking" or PER. According to John Hollinger from The Athletic, Joker's is something like +34, which has never been approached for a full NBA season by anyone. He also has a BPM or "Box Plus-Minus" of 14.5, also never been done. So in other words, if Joker can keep up this level of play for the remainder of the season (and if we're being honest, that will be almost impossible) he would be the single most valuable NBA player of all time.
Yet despite this overwhelming statistical evidence, there is absolutely no chance in the world that Joker wins a second consecutive NBA MVP Award. No way.
The majority of voters probably didn't want to vote for a Denver Nugget last year, but when his main competitors kept falling off due to injury or illness, they didn't have much of a choice. During this year's preseason hype, last season's MVP was largely ignored.
This year, with the re-emergence of Brooklyn's Kevin Durant and Golden State's Steph Curry, the NBA media has two of it's favorites back in the race. They will easily finish 1-2 in the voting. Two-time winner Giannis Antetokounmpo is also back in the spotlight and will round out the top three.
Durant has been stellar for a depleted Brooklyn squad, and if the Nets close the season strong, he will be in prime position to claim another MVP Award after almost single handedly carrying Team USA to the Gold Medal in last summer's Olympics. (That's certainly going to earn a guy some favor, too.) Curry just set the NBA's all-time three-pointer record, which earned him national headlines and acclaim…and his Golden State Warriors appear to be back in championship form. And don't forget that Giannis led the Milwaukee Bucks to the NBA title last season. No better exposure to voters than that.
So in short, Joker has two things weighing heavily against him. First, the Nuggets are not a marquee franchise. Not a ton of national media exposure during the best of seasons. And secondly, when they are having a mediocre season (which this one appears to be headed for) Denver players are easy to overlook, even when one of them is having an historic one.