Strike One: Whenever there's a bombshell move, or even proposed realignment in college football, the Mountain West conference gets put on notice.
Back when the first wave of this madness struck in the summer of 2011, the MW – which had already lost the University of Utah to the Pac 12 and was losing TCU to the Big 12 – was in the strange position of being a buyer of sorts. Boise State from the Western Athletic Conference wanted in, but commissioner Craig Thompson and his staff needed to wait to accept (imagine that right now) the Broncos as they monitored what was happening to the southeast, where Oklahoma and Texas were poised to lead a mass exodus from the Big 12 to the newly expanded Pac 12 to form the first Super Conference. Had that happened, the MW would have been in a position to pick off some very nice pieces from what would be a dissolved Big 12 – schools like (potentially) Kansas, K State, Iowa State and others. Imagine that.
The Texas-OU to the Pac 12 move didn't happen, Boise joined the MW and soon after Utah State, Nevada, Fresno State and San Jose State were added as well, marking the end of WAC football.
See the trickle down?
More than a decade later, that same trickle down could spell trouble for the MW, or it could lead to unprecedented expansion, much like the league was in a position to experience in 2011. Right now, the MW folks are planning for both.
With USC and UCLA bolting the Pac 12 for the Big Ten (that still sounds ridiculous to say, right?) the Pac 12 is now in trouble, the way the Big 12 was back then. If the University of Colorado and others like Utah and Oregon follow through with the notion to move conferences, the Pac 12 could collapse and leave a lot of "free agent" schools floating out there. Imagine the MW being able to pick up Oregon State, Arizona, Washington State, even Stanford or Cal? The MW would thrive.
Or if the Pac 12 survives, that conference may decide to come hard after Boise State, San Diego State and yes, even Colorado State if the Rams prove to be viable on the field this season. Boise brings the cache, and the TV markets of San Diego and Denver are attractive, especially when you're sort of desperate. It's hard to say if that would be more than a lateral move for any of the current MW schools at this point.
So you can only imagine the level of planning and contingency planning going on right now at MW HQ in Colorado Springs. If this happens or if that happens, then we…
No one has a clue as to what will happen next, including Thompson and his staff. The only sure thing is that whatever happens won't be permanent, it will just be the next wave.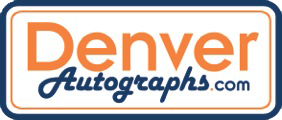 Strike Two: While Lord Stanley's Cup is still making the rounds to various parties all over North America, the Colorado Avalanche front office brass is already busy trying to set the team up for a repeat Cup run.
There's no rest for the victorious.
Colorado has numerous difficult roster decisions to make before the repeat campaign begins this fall, including between the pipes, where a recent trade with the New York Rangers has already netted them a new goaltender. Alexander Geiorgiev backed up Veniza Trophy winner Igor Shesterkin last season, and now he'll presumably be tasked with filling the skates of Cup winning goalie Darcy Kuemper, who is expected to depart Denver as a free agent, championship ring in tow. Current Avs backup Pavel Francouz is expected to remain the current Avs backup.
It's fair to debate the merits of letting Kuemper skate away. He didn't stand on his head, as they say, and win the Cup all by himself, but he did play well through an eye injury (and Francouz did very well in the games Kuemper missed) and will get a nice raise from someone. The Avs can only hope his absence doesn't hurt the team, nor will his presence with another team elevate that opponent.
The better question is why young netminder Justus Annunen, who spent most of the season with the Colorado Eagles, isn't getting his shot yet? The time would appear to be right, but it obviously isn't. Will it ever be?
The Avs goaltending history mirrors that of the Broncos continuous post-Elway quarterback search, as well as the Colorado Rockies catching carousel. In all three cases, the franchise has failed repeatedly at drafting and developing their own standout at the position. Like the Broncos QB void, the Avs seem continually faced with finding a top shelf net minder via free agency or trade.
You'd be hard pressed to choose the best goalie Colorado has ever drafted (and retained.) David Aebischer? Philippe Sauve? Peter Budaj? Calvin Pickard?
Overall, the Avs have drafted and developed well. They have one of the higher ranked farm systems in the league and seem to continually produce impact players, the latest being Bo Byram and Alex Newhook. But still, no impact making netminders, like, ever.
Annunen, a third-round pick of the Avs in 2018, was only another injury away from being between the pipes against Edmonton in the Western Conference Finals, while Francouz was playing and Kuemper was out with vision issues. He did play in a couple of games for the Avs this past season but had a poor 4.34 goals against average and a modest .863 save percentage. Still, his name is on the Stanley Cup.
Now he appears relegated to returning to the Eagles, where he played 48 regular season games plus nine more in the playoffs, with decent if not spectacular results. The 22-year-old from Finland elevated his game in the Eagles postseason, posting a nice 2.46 goals against and a .923 save percentage. But if you're judging strictly by the numbers, you could conclude Annunen is probably still not ready for prime time. Joe Sakic and company clearly feel like Francouz isn't either. Hard to tell if they are showing a good amount of patience, or if Annunen will simply join the list of Avs goaltender draft picks that haven't found the back of the net.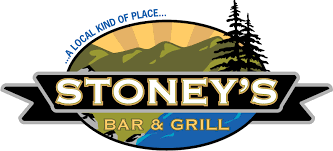 Strike Three: When I was first notified that I'd been banned from appearing as a guest or host on any radio stations owned by Bonneville International (in Denver that means 104.3 FM The Fan and AM 1600 ESPN Denver) I was taken aback, but not too surprised. Cancel Culture is a real thing these days and it happens in sports, too.
I got cancelled because of my Twitter criticism of some past programming decisions by Bonneville management that included the non-stop, 24/7/365 "Never an offseason for talking Broncos" mandate the on-air hosts there were given following Denver's Super Bowl victory in early 2016. At first it was an on-air celebration, then it got redundant, and then simply ceased being quality radio. It seemed to many listeners that the "all Broncos all the time" programming went on endlessly, continuing through multiple losing seasons and off seasons. I came to learn that it had actually been phased out about two years ago. It's my bad for not knowing that, I suppose. But I'd already changed my presets by then.
It's perfectly within the rights of ownership to dictate coverage of whatever issues they want to talk about. It's also perfectly within their rights to decide who is and isn't on their airwaves. They can exclude anyone they want to. The First Amendment doesn't apply here, nor should it. The Fan isn't trying to "silence" me (nor could they) they're simply deciding I can't be on any of their stations anymore. Which is fine. I've never been an employee nor drawn a paycheck from Bonneville, so no one is losing anything here. It's like a divorce between parties who were never married to begin with.
The rub is that this is indicative of the direction of sports media in some ways, following the lead of sports teams – professional and collegiate – making sure they do all they can to control the message. For several years now, sports organizations have been trying to buffer themselves from legitimate critiques by independent media outlets, trying to control as much of the information that goes out about their teams as possible. Instead, teams put a positive spin on just about everything before news gets out, then they try to get the good stuff out themselves to as many folks as possible via their own preferred channels.
While media folks have (begrudgingly) grown accustomed to it, some of their bosses are practicing the same sort of message management.
Let's face it, a lot of people and organizations these days are petty and thin skinned, wanting to deflect and even dismiss any and all criticism, and squelch critiques of what they do or have done in the immediate past. Social media makes it pretty much impossible for anyone to silence every would be critic; If you want to criticize, you can criticize. But the chance to do so in their space isn't so available anymore. Newspapers used to have "Letters to the Editor" where readers could be critical, and radio talk show hosts used to welcome valid contrary opinions.
That was then.
When corporate owned stations became the norm, and political slants began to dictate programming, contrary opinions became less and less tolerable. The late Rush Limbaugh, for example, wouldn't put anyone on the air who could articulate a solid argument that didn't mesh with his one-sided take. Apparently, banning someone who is openly critical of programming decisions is ownership's way of hanging up on a caller with a contrary opinion.
Remember that the next time you hear one of their sports talk hosts rip an athlete who they think has "thin skin."