Strike One: Brad Roberts is better than a throwback. He's better than the old definition of a fullback who plows up the middle for a few yards on occasion but makes his living as a lead blocker for the star tailback. Roberts, the junior fullback and lynchpin of the Air Force Falcons option attack, is – or could be – a star himself.
After rushing for 151 yards on 32 bruising carries against a Colorado State defense that was geared to slow him down (and did for much of the game) Roberts leads the Mountain West conference in rushing with 1,064 yards on the season and is on pace to break the school's single rushing record. He needs 431 yards in AFA's final three games (four if the Falcons make the MW title game) to break Beau Morgan's record.
If Roberts – a graduate of Ralston Valley High in Arvada – had chosen a different career path, he could be reaping the benefits of this great season in headlines and in dollars. Name, Image and Likeness now makes that possible.
So let's just say for argument's sake that Roberts first name was Billy Joe, and not Brad. Let's just say his future plans included football, football and more football, rather than a lifetime of service to his country. Let's say Roberts played running back at Alabama, and was having the exact same season, stats-wise, that he's having now. Not only would Billy Joe Roberts be leading the Crimson Tide in rushing, but he'd be among those whose names are being tossed around in Heisman Trophy conversation, because, well, Alabama.
Just as importantly, he'd probably be getting a nice paycheck from a local car dealership for his efforts in "promoting" them.
NIL doesn't depend on what position you play – although those endorsement dollars do tend to flow in the direction of the most prominent team's quarterbacks most often. Play a skill position, excel at it, and you've got a chance to rake in some cash. If you're a star player at any position, you can get paid now.
Which makes you wonder: Could the availability of NIL dollars cause college coaches to alter their views on triple option football?
Stay with me here.
College coaches often say they can't run the triple option offense anymore because they can't recruit standout players to play in it. The prominent high school recruits want to play in a pro-style offense that gives them a better chance to showcase their skills for the NFL so they can get paid. NFL teams aren't looking for triple option quarterbacks, or lineman who only (mostly) run block, or wide receivers who only get two passes thrown their way every game. Oh, and fullbacks. The NFL doesn't have much use for fullbacks anymore. So very few kids aspire to be a college fullback today.
But if you're a high school recruit who excels at running the triple option (or in the triple option) and you can get a phat payday in college, would that thought process change? Ask yourself, would triple option QB Darian Hagan have gotten paid if NIL was available back in the Colorado Buffaloes glory days? The answer is yes, and that alone – the idea that he could dangle NIL dollars at standout option quarterback recruits to help entice them to come to Boulder – may have led Bill McCartney to stay with the triple option offense that served CU so well, but that the coach junked because it was the NFL.
Brad Roberts is going to strike it rich in ways that don't involve NFL dollars. But now that NIL money is available, runners like him – and college football coaches – suddenly have options.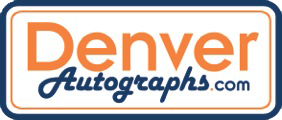 Strike Two: Colorado Rockies fans all understand that when the mudslinging stops, labor peace has been achieved in Major League Baseball and the free agent carousel slows to a stop, that their team will almost assuredly look pretty much like it does right now. Perhaps a prospect or two will emerge from the farm system next time we see the Rockies suit up, and perhaps they'll add an aging vet (available at a bargain basement price) to the bullpen or something. But by-in-large, the 2022 Rockies will look very much like the 74-win 2021 Rockies.
But what if?
What if the Rockies – who do have room to expand their payroll – became actual players in a free agent market that's bursting at the seams? Who would be a good fit, both money-wise and roster-wise? (Even in this fantasy, we have to keep it real.)
For starters, the Rockies need a closer. Badly. That closer needs to be someone who isn't going to step on the hill at Coors Field and feel like he's on top of Mount St. Helens and it's about to erupt. He has to be ready for the unique conditions and be able to handle bad outings and brush them off and keep attacking the strike zone. Only Gregg Holland in 2017 has been able to do that. However, there is a guy on the market that fits the bill: Mark Melancon.
The four-time All-Star, Wheat Ridge native and former Golden High School standout is no stranger to pitching at altitude OR getting bumped around at Coors Field. He threw the pitch that Nolan Arenado hit for his famous walk off grand slam on Father's Day in 2017. He's had an outstanding career as a closer for multiple teams, including with National League West rival San Diego last season. He's 36, so he can't command a long-term deal. That would make him attractive to the new Colorado front office. Projections have him signing a two-year deal for about $10 mil per season. The Rockies could absolutely afford that. (Of course if Colorado could somehow convince Jon Gray to return for the $12 mil per they've offered him, Gray could potentially fill this role in the bullpen as well. Sigh.)
Melacon will probably re-sign with San Diego (understandably) but we can fantasize, can't we?
Now if you want to go full on fantasy (offseason) baseball, there's a number of very enticing big names out there. Among them is Kris Bryant.
A few off seasons ago, there was talk of a straight up Arenado for Bryant swap. But Bryant – the 2016 MVP – was never long to play third base full time. He's very versatile, as he has shown throughout his career, including last season in San Francisco. He's 29 years old, and his agent Scott Boras is looking for something like a six-year deal. That alone pretty much eliminates him from even slight consideration by the Rockies. But they were prepared to pay Arenado $35 mil over what would be the same time frame, and Bryant could probably be had for say, $24 million per season. Not unreasonable if you think about it. But again, calling it unlikely is putting it nicely.
Chris Taylor. Kevin Gausman (another local product.) Kyle Schwarber. Anthony Rizzo. Noah Syndergaard. The list keeps on going. But it's not likely any of their agents will get a phone call from the 303.
Maybe it's not Rockies fans who are living in a fantasy world?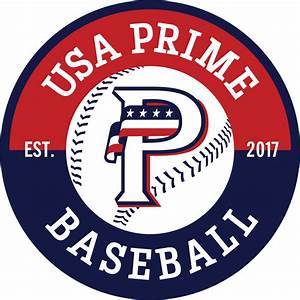 Strike Three: Speaking of fans, we often expect our favorite teams and coaches to make in-game adjustments in order to get the results we want. Coaches get fired for being stubborn and refusing to try anything different. We get frustrated when they keep calling the same plays over and over. (like CSU's Steve Addazio's penchant for running up the middle in the red zone.) It's the old "definition of insanity" argument.
But a lot of fans won't take their own advice. A lot of fans won't make game watching adjustments. That inaction fits the same definition.
The games we want to watch aren't just automatically being broadcast on network or cable TV outlets anymore. The distribution game is changing a lot too. Fans who want to see games need to make adjustments.
Well before the season started, the Oct. 16 Colorado State at New Mexico college football game was scheduled to be broadcast on the streaming platform 'Stadium' rather than one of the more well-known outlets like CBS Sports Network, Fox Sports or part of the ESPN cluster. If you have a Roku device at home to watch things like Netflix, all it takes to watch programming on Stadium is to download the Stadium app on our TV. So easy even an old Ram could do it.
Yet when game week arrived, it seemed like Rams fans had just gotten the memo and were appalled.
"Why isn't this game on TV?" was the common lament from CSU fandom. Well, it was. At least at my house. Just like the Colorado Avalanche game that was starting the second period about the time the CSU game was ending. That was on, too. It was pretty easy to switch over and get to see both.
While the ongoing Altitude vs. Comcast tug of war drags on into its third season, the sports broadcasting world continues to evolve, even though the same old complaints don't. Fans of the Avalanche and the Denver Nuggets keep fussing about the local battle of millionaires but evidently aren't getting news from outside the region. In case you've missed it, Comcast is having the same public fight in New York City with the well-known regional sports platform, MSG (Madison Square Garden) Network, the carrier of the NBA's Knicks, and the three local NHL teams, the Rangers, Devils and Islanders. It's the exact same situation and the same argument.
And it has the exact same remedy. Fans need to adapt because these billion dollar companies aren't going to. At my house, Direct TV Stream provides us the opportunity to watch every Nuggets and Avs game – and it costs less than cable or satellite TV service.
Lots of sporting events are being broadcast on YouTube, Hulu, Facebook and other several non-traditional outlets now. It's the wave of the future. And it's a good thing for leagues like the Mountain West and programs like Colorado State, which recently partnered with Evoca, called a "NextGen" television service, to make sure Rams fans can see more of their teams. This means more revenue in the broadcast coffers for these teams and these conferences.
Evoca – available in Colorado Springs but not yet in metro Denver – also carries Altitude, so fans who sign up and can pay an extra $10 per month can watch every game. Evoca debuted in the Springs in October and could be available in the Denver metro and points beyond sometime soon.
It's not the first and won't be the last platform of its type to emerge.
Time for fans to make an in-season adjustment.