Strike One: It doesn't count. It's only preseason. The starters didn't play.
All true.
That doesn't mean that there's not a real reason for concern with the Denver Broncos after their ugly preseason loss in Buffalo.
No one expected them to send their reserves out against the powerful Bills and put the breaks on Josh Allen and company. Allen played one series – against mostly Denver backups – and moved easily down the field for a touchdown. Unless he put in some heavy cardio before or after the game, Allen may not have needed to shower afterwards.
But no one expected the Buffalo back ups to stomp all over the second and third string Broncos, either. The next five drives, sans Allen, all resulted in Bills touchdowns. That's what's concerning.
Sure, many of the guys who saw significant playing time for Denver in upstate New York won't be suiting up when the regular season arrives. That's true. You can insert your favorite "these guys will be selling insurance in a month" wisecrack here if you want to. But before you chalk up everything that happened in Buffalo to having a group of future salesman out on the field, consider this: There's a better than average chance that a good number of the players who saw significant playing time on Saturday – and didn't do very well – will see significant playing time in November, too. More than one of those guys – players that many fans haven't heard of – will end up starting a game for Denver this season.
So yes, depth appears to be a pretty big issue.
Everyone, including the Broncos new brass, already knows that Denver's playoff chances are toast if Russell Wilson can't take pretty much every snap. Neither Plan J (Josh Johnson) and Plan R (Brett Rypien) are going to quarterback Denver to more wins than losses. So there's that.
But now we have to wonder what happens if either of the Broncos top two running backs, Melvin Gordon or Javonte Williams, get hurt. Denver's running game – without those two – has been abysmal thus far, with the backup running backs and reserve o-lineman appearing overmatched. And on the defensive side, losing any one of several key starters for any length of time appears like it will also be almost instantly fatal.
It's easy to brush preseason games aside and note that every team is in this same position. Losing a key player or two can kill every team's playoff chances. But that's actually not always the case. Every single team suffers injuries, oftentimes to key players. The best teams, however – the ones that make a run at the Super Bowl – have capable players in reserve. Their backups don't get stomped on. In fact, the really good teams plug in a reserve and don't skip a beat.
If things go well this season, the rotten showing in Buffalo will be long forgotten. But if the injury bug bites say, Justin Simmons or Patrick Surtain II, or any number of other projected starters, and one of those guys that fans and media thought was going to be an insurance agent this fall is suddenly starting a must-win November game at Tennessee, you'll have been warned.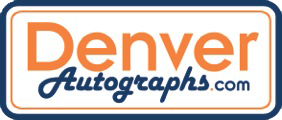 Strike Two: The start of football season means – most years – that it's also "prospects" season for the Colorado Rockies. With five playoff appearances in 30 seasons, the Rockies are out of the postseason picture by Sept. 1 in what amounts to five out of every six seasons. That typically means it's time to get some younger prospects some valuable playing time.
This is another one of those non-competitive seasons at 20th and Blake. It would be terrific if fans could get to watch players like Ezequiel Tovar and Michael Toglia play at Coors Field this September. Back in the day, teams could call up as many as 15 extra players on Sept. 1, when rosters could expand from 25 to as many as 40. Many players, including Rockies Manager Bud Black, got their first taste of the Major Leagues as a September call up.
However, Major League Baseball changed the rules in 2021, limiting rosters to 28 active players – plus a "taxi squad" of players who could be activated if an injury occurred – in September, in an effort to take away what some felt was an unfair advantage for the bigger organizations that had deeper rosters and deeper pockets. It also took away the chance for teams to reward their top prospects with a call up at the end of the minor league season.
So the likelihood of Tovar or Toglia getting called up this September is slim. Instead, expect injured players like Yonathan Daza and maybe even Kris Bryant to be activated. Maybe Chad Kuhl, or Ty Blach or Peter Lambert returns to the roster. Or a third catcher, Dom Nunez. But don't expect any brand new faces.
What the Rockies can and should do this September is make sure that rookies like Elehuris Montero and Wynton Bernard get ample playing time to see what they can really do. Put Sam Hilliard out there every day to sink or swim, and use Charlie Blackmon sparingly, saving his legs for the full time DH gig next season. It would be best to shut down Bryant for the rest of the season.
On the mound, let's see more of Justin Lawrence and less of Jhoulys Chacin. More Ryan Feltner and Dinelson Lamet, less German Marquez. You get the idea.
The Rockies need to discard the damaging "We like our team" thing, the notion that with some good health this current roster is capable of a playoff run – at least for this month of September. Embrace, at least one month, use of the dreaded "R" word, and see what the rest of baseball sees – that there's a badly needed rebuilding job ahead – and have it start from within. At least then it can become obvious to the front office that what they already have in their possession is not enough to win.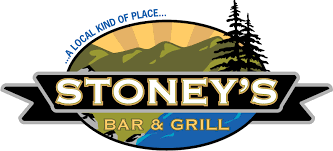 Strike Three: The great Albert Pujols has made his return to St. Louis into a magnificent "You can go home again" saga. After beginning his future first ballot Hall of Fame career with 11 stellar seasons as a Cardinal, he returned after a decade on the west coast, becoming a key cog for a team with World Series aspirations. What looked to be a ceremonial signing – allowing Pujols to finish his career where he began it – has quickly become something much much more than that.
It makes you wonder. What local athletes – guys who had really good runs for a local team – could possibly return at some point and make their final season(s) memorable here, Pujols-style?
There are the obvious choices. Start with Pujols current teammate, Nolan Arenado.
Alas, unless there's a change at the top, it's pretty much impossible to see Arenado back in purple pinstripes, ever. Yes, Jeff Bridich is gone, but the overall organizational philosophy – which makes it virtually impossible for the Rockies to compete for a postseason berth on an every year basis – has not and will not change unless Rob Walton buys the Rockies, too. Above all else, Nolan wants to be in the playoff hunt every season.
These two sides have incompatible points of view.
That doesn't mean there are no former Rockies who could return. DJ LeMahieu might be a possibility when his Yankee days end. Trevor Story? Nah. He's Nolan 2.0. Jon Gray? Neither side would be interested. None of these players left on great terms.
Someone who did part on good terms was Von Miller, traded by the Broncos to a Los Angeles Rams team that won the Super Bowl and then didn't re-sign him. Miller is now in Buffalo on a six-year, $120 million ($51 million guaranteed) contract. When he becomes a free agent again at age 39 (if not before, this is the NFL) he could very easily return to Denver on a short-term deal that's more team friendly. If Miller does play all six seasons in Buffalo, he'll more than likely be pretty much used up, and the signing would be ceremonial. But if he leaves before that, he may still have something left in the tank that Broncos fans would relish.
A more likely returnee is probably someone like Gary Harris, a Denver Nugget for eight seasons before he was traded to Orlando for Aaron Gordon. Harris just signed a two-year deal to stay in Florida, so it wouldn't be until he's on the other side of 30 years old that he could return as a free agent. But that's certainly not too old to contribute.
Harris was a solid contributor when he was healthy, and no one was happy to see him leave town. Who knows, after his Magic contract is up, maybe he could come back and help push the Nuggets over the top, Pujols-style?
Our town could use that kind of a romantic ending.