Your team is already on the golf course and watching the postseason from the living room couch like the rest of us.
That means it's past time to start taking that hard look in the mirror.
For the management of the Colorado Rockies, everything needs to start – immediately – with an internal audit. Players, coaches, everything.
Put yourself in the shoes of general manager Bill Schmidt? Who should stay and who should go before players report to Salt River Fields for real next February?
Strike One: Pitchers. Everything starts on the mound, right?
For the Rockies, pitching has always been an even bigger issue than it has been elsewhere. The conditions make it more difficult to pitch here. It takes a lot of adjusting and a lot of internal fortitude. But the Rockies have had and do have capable arms in their organization, including several on the major league roster who can now be labeled seasoned veterans.
So who will be part of the starting rotation at the start of next season?
We can be pretty certain that Colorado will start the season with 13 pitchers on the 26 man roster. Five will be starters. Go ahead and lock in Kyle Freeland and German Marquez as starters, and Daniel Bard at the back end of the bullpen. Look for the return of Austin Gomber, who will work to regain his spot in the rotation. José Ureña may very well have pitched himself into the picture too during a solid September. Ryan Feltner is a strong candidate to remain a starter as well. The club will say goodbye to Chad Kuhl while they are likely to seek another mid-level veteran for the rotation. (Antonio Senzatela is scheduled to return from knee surgery sometime in mid-season at the earliest.)
The bullpen (aside from Bard) is another story. Expect major shakeups here. Fans will see Justin Lawrence back, along with Jake Bird and Dinelson Lamet. Expect Carlos Estevez however, to sign a bigger contract somewhere else and be long gone. Bid goodbye to Alex Colomé too.
This is where it gets tricky. The team ERA in Albuquerque, where help is supposed to come from, was 6.89 this season. Dead last in the Pacific Coast League. So Rockies management has to decide if hurlers like Chad Smith, Noah Davis and Gavin Hollowell are ready to contribute next season. What about Peter Lambert, formerly a projected starter? He should be healthy next spring. And it would be advisable at this point to bring lefty Ty Blach back. He's battle tested.
The situation with injured relievers Tyler Kinley and Lucas Gilbreath is a bit up in the air. It's a stretch to think Kinley – coming off elbow surgery – will be ready for the start of the season. Gilbreath is reportedly avoiding the knife and could be ready. That would be a big boost. Still, the Rockies will undoubtedly go shopping in the discount bin for multiple relievers. If they can collectively be a significant upgrade remains to be seen.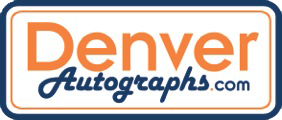 Strike Two: Position Players. Kris Bryant will be a Rockie. There's no doubt about that. Charlie Blackmon too. Contracts that are guaranteed and too cumbersome to move. Brendan Rodgers and Ryan McMahon will also be back. Each is considered a cornerstone by the organization.
After that, it becomes far less certain.
Sure, All-Star C.J. Cron – who still has another year on his contract – would seem to be a lock, but if the Rockies ever got serious about rebuilding then trading Cron would be a very wise move. However…the "R" word is taboo at 20th and Blake. So Cron will be back.
To their immense credit, the Rockies auditioned a large number of young players during the last two months of the season, and most of them showed pretty well. One September game featured six rookies in the starting line-up, including the pitcher and the entire infield (except for catcher.) Colorado beat playoff bound San Diego that day.
Of the rookies, the most certain to be on the Opening Day roster – and in the starting line-up – is shortstop Ezequiel Tovar. José Iglesias played very well for the Rockies this season, but his contract is up and he'll be out the door, opening it for Tovar. Elehuris Montero also got a lot of playing time during the second half of the season, and he figures to be in the mix to play some third, first and DH.
Elias Diaz had a decent second half, so he will very likely return behind the plate. Rookie Brian Servan is very likely to return as well.
Remember, the Rockies will have just those 13 spots for position players on the active roster, so that leaves a very short bench. Versatility matters. That may work to the advantage of rookies like Michael Toglia, who has shown the ability to play outfield and first base. It's tough to see them parting with Randall Grichuk after just one season, and Yonathan Daza has shown enough to stick around another season, presumably as a fourth or fifth outfielder.
So if we have Bryant, Blackmon, Rogers, McMahon, Cron, Diaz, Servan, Tovar, Montero, Daza and Grichuk as certainties (with Toglia also likely) that leaves only a couple of roster spots for bubble players like Garrett Hampson, Alan Trejo, Connor Joe, Sean Bouchard and Sam Hilliard.
If that.
The Rockies know they really do need to acquire a standout, everyday centerfielder. A guy like the Mets' Brandon Nimmo – the Cheyenne native and former Rockies fan who will be a free agent after the season – would seem like a perfect fit. We'll see. Regardless of who that turns out to be, it will probably eat up another roster spot.
The best guess is that we've seen the last of Hampsen and Hilliard, who will probably go elsewhere and turn out to be better players. Seems to always happen like that. And after his poor second half, the feel good story of Joe may be over (here) too.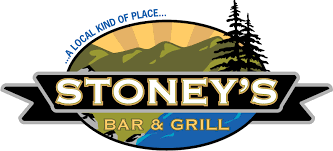 Strike Three: Coaches. Don't even go there on manager Bud Black. He needs to return for a seventh season. The Rockies know they would not be able to find a better man for this job. If he wants to remain – and he's on record as saying he wants to return – there should be no question he's back in the dugout. If for some reason he wanted out, the only other fit for this job is Joe Maddon, who may be destined for TV work but who has made his love for Colorado and the Denver/Boulder region very clear.
There's no reason to question having guys like Stu Cole remain. He's very solid as both a third base coach and infield guy. No issues with Ron Gideon over at first base, either. Cole's work with the infielders is stellar. The staff could benefit from having someone like, say, former Rockie Ellis Burks, around to work with the outfielders, however. Coors Field is the most difficult outfield in baseball to play well, and having Burks – or someone else who has played the position at a high level here – could help dramatically.
Pitching Coach Darryl Scott has only had one season on the job so there's not much to evaluate him on yet. He will almost certainly be back.
Hitting coach Dave Magadan, on the other hand, has a lengthy and unimpressive resume as a hitting coach for five different clubs. Most of those squads, including this year's Rockies, have regressed during his watch. The Rockies continue to strike out waaaaaay too much, and power production is sadly lacking. It's easy to say it's all about the athletes, but if you look around MLB, you see numerous examples of players getting better coaching becoming more productive hitters, including in the power categories. This year's Rockies had the requite decent team batting average (.254, third in the National League – which will happen almost automatically playing 81 games at spacious Coors Field) but were 10th in runs scored and 13th in home runs. That's not acceptable playing 81 games here.
Colorado's major problem is – and has been – at the plate. They need a new voice, a new approach to offense.
Dave Magadan needs to be replaced by someone with updated methods and a better way of getting more production out of non-star players. There are guys available out there that can do that.