Strike One: A large majority of Broncos Country waits anxiously on the sidelines, hoping to find out sooner rather than later who's going to win the bidding war to become the new owner of one of the NFL's most noteworthy franchises.
There's a reason to be nervous.
The bulk of the success of the Denver Broncos over the years has been due in no small part to great leadership from the top. As long as Pat Bowlen was owning/operating the team, Broncos fans could rest assured that the right decisions were being made 90% of the time, and that winning was the top priority. On field success was always more important than profit margins.
That was until Bowlen stepped aside and eventually passed away. Then things on the field sort of fell apart.
Top notch reporting – including right here from MHS' Rich Kurtzman – has helped ID a few potential ownership candidates, including Walmart heir Rob Walton. Walton would become the league's richest owner, but does he have anything else to offer?
Would Rob Walton be the kind of owner Pat Bowlen was?
Or is he much more likely to be the kind of owner his brother-in-law, Stan Kroenke is?
Kroenke of course already owns an NFL franchise – which just won the Super Bowl. And he also owns a couple of successful local franchises that are heading back to the postseason. So his company – Kroenke Sports Enterprises – knows how to win. That's the singular most important thing in Broncos Country.
But Kroenke is also a businessman first and foremost, as vividly displayed by the ongoing, two-and-a-half-year dispute his company remains embroiled in with cable TV giant Comcast over broadcasting costs/revenue/distribution for his local TV network, Altitude Sports, which broadcasts (or doesn't, depending on which cable TV provider you have) the games for the Denver Nuggets and Colorado Avalanche.
Stan Kroenke has proven he wants to win. But he's also proven that money matters more.
So does this give us any hints about what kind of owner Rob Walton might be? Would he be driven to win, or be a "money first" owner, even though he already has enough for 10,000 lifetimes? Would a relatively small financial difference (given the circumstances) like subscription fees for example, cause a guy worth a reported $70 billion to get his hackles up and stubbornly deprive Bronco fans of something they really want and need?
Or would he be uber competitive – especially with Kroenke – and try to one-up his family member? Might the 70-year-old want to leave a legacy that included a sparkling new domed football palace for the metro area?
Most importantly, would Rob Walton have the kind of singular focus that Pat Bowlen had? Would the Broncos be his top priority when he got out of bed every morning?
That's the question Broncos fans should want answered even if the rest of the league owners won't care.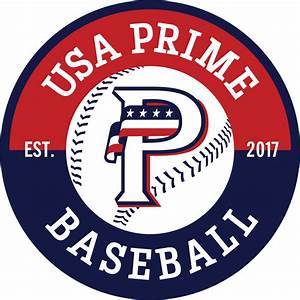 Strike Two: Chemistry. It's a class that many of the Colorado State football players will take during their time in Fort Collins. It's also the key to any sooner-than-can-reasonably-be-expected revival of the Rams recently downtrodden program.
In case anyone has forgotten amid all the cheers that came along with the hiring of new head coach Jay Norvell last December, CSU has not had a winning season since going 7-6 in 2017 (the third straight season with the same record under Mike Bobo) and is a cumulative 15 games south of .500 since 2014, when Jim McElwain's last Rams team went 10-3.
Taking it back even further than that, the program that Sonny Lubick built into a nationally known entity (six WAC/MWC titles in nine years) still hasn't won a conference championship since 2002.
That drought doesn't figure to end soon, but a return to bowl eligibility and the respectability that comes with that, well, that needs to happen really soon for Rams fans.
Can it happen in 2022?
On the heels of the two seasons (one full, one partial) seasons under Steve Addazio, it appears that a full scale rebuild would be in order. But this is a new age in college sports. This is the era of free agency – called the Transfer Portal for NCAA purposes – so rebuilding in college football is now like reloading in the NFL. If you've got the cap space (available scholarships) you can rebuild a whole lot faster than before.
In CSU's case, the current rebuild has included 13 new transfers, seven of whom followed Norvell to Ft. Collins from Reno, where the veteran coach had spent the last five seasons turning the Nevada Wolfpack into an offensive juggernaut.
It's reasonable to expect more player movement after spring football is completed and players see where they stand on various depth charts. Already ranked No. 55 among the transfer "recruiting" rankings, it's possible that Norvell's squad could get even more reinforcements via the portal. Of course they could lose some guys, too. It's all fluid when it comes to the Portal.
This is where the whole chemistry thing comes in. Players who were/are loyal to the Addazio regime may not find Norvell's system to their liking, and if they stick around and become disgruntled, team chemistry could suffer. On the flip side, with so many of the newcomers coming with Norvell and being familiar with his system already, it may be possible to create a quicker bond with the Addazio holdovers who are open minded to a new, fresher and modern approach to running a football program.
Getting CSU back into plus territory, record-wise, isn't going to be an easy task. The Rams open the season in the Big House against defending Big Ten champion Michigan and travel to the west coast to face Pac 12 team Washington State two weeks later. Then there are the annual encounters with nemesis like Boise State, Air Force and Wyoming to contend with. Oh, and a trip back to Reno to open Mountain West play. There's that.
Can CSU win six games and get bowl-eligible? Perhaps. A lot of that depends on how they pass their chemistry test.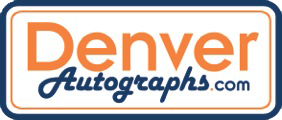 Strike Three: We have plenty going on around here, sports-wise at the moment. The Nuggets and Avalanche are in the playoffs, the Rockies season is just starting, and the Colorado Rapids are still playing soccer games that count. And the Broncos, well, that's the story that never sleeps, right?
Still, does anyone else feel a little left out with the eight-team USFL getting underway without the Denver Gold?
This version of the spring professional football league – the United States Football League for those who may be alphabetically challenged – is most certainly taking a different approach than the original version, which debuted in 1983 and had its last snap in 1985. While the league logo is the same, and the eight teams/cities are all original members, they aren't playing games in their home cities this spring. Everyone is living and playing in what amounts to a COVID bubble in Birmingham, Alabama. Not because of the virus, but because of money concerns.
Unlike the original, there are no former big contract Heisman Trophy winners like Hershel Walker (1982), Mike Rozier (1983) and Doug Flutie (1984) dotting any of the rosters. No Steve Youngs or Jim Kellys – at least to this point. The rosters are mostly made up of NFL wash outs (like Paxton Lynch) and hopefuls (like former Michigan QB Shea Patterson).
It makes sense. After the pandemic struck down the XFL in the spring of 2020, the new USFL decided to take a conservative approach to their relaunch. Understandable.
But what's a little, well, odd is that Denver was left out of the mix. The Denver Gold was a pretty solid USFL franchise back in the day, leading the USFL in attendance during their first season. Owner Ron Blanding was a bit of a tightwad, but he did hire former Broncos Super Bowl coach Red Miller as the team's first head coach, and he brought former Broncos great Craig Morton on board as an assistant.
The fans loved the Gold, even when the team failed to make the playoffs.
Assuming that the league does plan to return to home cities in 2023, then why not football mad Denver one of the rebooted franchises?
The Gold shared old Mile High Stadium with the Triple A Denver Zephyrs baseball club, which wouldn't have to happen nowadays. If Empower Field wasn't made available by the Broncos (who knows what the new Broncos ownership would think of the new league?) they could always play at Folsom Field or even Dick's Sporting Goods Park if the Rapids would agree. There are good venues available.
And perhaps the best fan base in all of professional football.
Here's a good bet: Assuming there's not another pandemic and the USFL has a reasonably successful season in 2022, there will be a turf war between the USFL and the XFL – set to reemerge in 2023 – for the rights to put a new professional football team in Denver by this time next spring. There are plenty of folks around here that could make a new pro football team a Gold mine.