Strike One: Let's start by looking at things from an optimistic point of view.
The Denver Nuggets will set sail on the 2022-23 season with plans to contend for the NBA's Western Conference and NBA titles. They return the league's two-time defending MVP – Nikola Jokic – in his prime, and are getting their other two standout max-contract players – Jamal Murray and Michael Porter Jr. – back and ready to roll after missing last season with injuries. (It's probably unrealistic to expect Murray and Porter to be as good as they were pre-injury. The human body is never better after it's been cut open, but hey, we're staying optimistic here.)
Add in Aaron Gordon (that foursome has only played a handful of games together so far) and new addition Kentavious Caldwell-Pope and Denver should be able to send out as good a starting five as anyone in the league.
But what about the bench? Old (somewhat) reliable Monte Morris is gone to Washington where he'll stay teammates with high energy Will Barton (addition by subtraction?), JaMychal Green is now a Golden State Warrior, Bryn Forbes is now in Minnesota and DeMarcus Cousins is looking for a new team.
Those guys helped Denver make the playoffs without Murray and MPJ last season, but Nuggets brass obviously didn't see them as part of a championship roster moving forward. We'll see if they're right.
All optimism aside, the unsettled nature of the new Nuggets bench – four key new additions that will need to blend in – should give Denver fans pause. Minutes for Murray and MPJ will be limited, especially early on, and newbies that most fans aren't all that familiar with will have to produce right away, perhaps in roles they aren't yet comfortable in. How will veterans Ish Smith and Bruce Brown fit in? How will DeAndre Jordan do backing up Joker? And what about rookie Christian Braun? Can he contribute meaningful minutes yet?
And these are all questions before the inevitable injury bug hits…whenever it hits. Because it will hit.
Head coach Michael Malone has shown over the years that he's very good at the whole "next man up" thing. Losing key players had not often meant losing a lot of games during Malone's tenure. You can bet he's already made plans for what he will do when he loses a key player or players for any length of time.
Those plans must include several players who will be putting on Nuggets colors for the first time. And that's a little scary.
As things stand now, everyone is (mostly) healthy. All things considered, second year man Bones Hyland will likely be the one counted on to fill up the score sheet when the second unit is on the floor. Former first-round pick Zeke Nnaji packed on some muscle in the off season and will be counted on to provide offense, too. They'll get a contribution from Jeff Green again as well.
There's been a lot of change from last year's Nuggets. It should be change for the good. We'll see.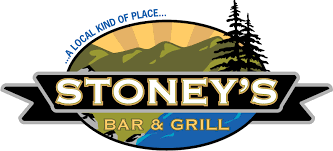 Strike Two: Pity the poor Los Angeles Dodgers. Winners of 111 games during the regular season, they found themselves bounced out of the postseason in the Division Series by their National League west rivals the San Diego Padres, whom they bested by 22 games in the final standings. There's a saying in baseball: "Hang with 'em."
Truth be told and record aside, this was not the best Dodgers team among the nine that have won the NL West, the NL pennant, and the World Series in the one-third 2020 Covid season since 2013. Injuries robbed them of their best pitcher, Walker Buehler, and much of the bullpen they were counting on to start the season. But as they've done before, they found capable replacements and rolled through the regular season. But even then, they weren't the same juggernaut.
Can records be deceiving? In an unbalanced schedule like baseball has employed since 2001, yes. The Dodgers for example, as good as they were, got fat against a National League Western Division that didn't come close to being as good as advertised before the season. The Colorado Rockies and the Arizona Diamondbacks were among the weakest teams in the league, and the Dodgers – as good teams are supposed to do – beat up on them, going 25-13. They did even better against the San Francisco Giants (a team that won 107 games and the division title in 2021 only to fall to back to an even .500 this season, a difference of 26 games.) LA beat the Giants 15 times, losing just four. They went 12-7 against the only +.500 team in the division, San Diego.
So that's 52 of their 111 wins against the NL West.
Again, pennant contending teams beat the teams they are supposed to beat. The Dodgers did that all season. But next year, things will be different. Next year, MLB is going to a "balanced" schedule, meaning the Dodgers will only play their NL West rivals 12 times each year instead of 19. That might be bad news for LA, but it's great news for the Rockies.
Starting in 2023, the Rockies will play bad teams pretty much just as often – and maybe more often – than they face good ones like LA. That could translate into significant improvement in their won-loss record, and perhaps a chance to contend for a wild card berth with a roster full of youngsters.
Then again, every team in the league can say the same thing. The Dodgers (presumably more healthy and reloaded for another pennant run) won't get to beat up on the NL West quite as often, but they will get more chances to pound on bad teams from baseball's other divisions…so perhaps that will even out?
If you're the Rockies, any change that has you playing the Dodgers less often is good news.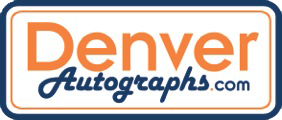 Strike Three: Todd Helton missed a golden opportunity. Invaluable facetime was right there and available.
The popular ESPN TV show "College Football Gameday" was in Knoxville, Tennessee last Saturday for the Volunteers game against Alabama. A regular feature of the show is the presence of a local celebrity guest to forecast games. Helton is a former Vols quarterback and baseball star who lives in Tennessee. He would have been perfect for the gig.
Instead, another former Vols signal caller who understands better than most the importance of keeping your name, image and likeness out in front of the public – that being Pro Football Hall of Famer Peyton Manning – was seated next to Lee Corso getting facetime he really doesn't need.
That should have been Helton's facetime. He needs it.
The former Colorado Rockies great should already be enshrined in the Baseball Hall of Fame in Cooperstown, New York. This winter, he'll get his fifth (out of 10) chance with the voters, none of whom have seen nor heard much of anything from him since he retired after the 2013 season.
Outta sight, outta mind as they say.
The fact that Helton remains on the outside looking in is partly on him and his representatives (assuming he has any.) Yes, his accomplishments should speak for themselves. His numbers alone should have already earned him the plaque. But things don't work exactly like that anymore. Today, if you're not seen, your name is not heard.
There was a time when a former great could slip back into a quiet stay-at-home life and still have his or her career recognized. Those days appear to be gone. Sure, if Albert Pujols decided to go on a five-year retreat with the Maharishi in India, he's still a first-ballot Hall selection. But Helton's not in that kind of rarified air. His career more closely resembles that of former Red Sox great David Ortiz, who garnered enough support during his very first year on the ballot to gain induction.
Big Papi didn't get voted in just because of his career stats.
Ortiz has been a very public regular on network television broadcasts since his retirement, and he's raised his public profile enough to allow Hall voters to look past his involvement with performance enhancing drugs early in his career. He's become just as popular in retirement than he was as a player. And that matters.
The career offensive numbers of Helton and Ortiz are very similar. Helton has a better Wins Above Replacement (61.8 to 55.3) a much better career batting average (.316 to .286) and was better in the all-important On-Base Plus Slugging (OPS) category (.953 to .951.) Ortiz – a DH most of his career, had more homers and RBI.
Helton (who also excelled on defense) has Hall numbers, no question. But that only time anyone heard anything about him was when he got a DUI back in 2019. Not the kind of pub you want to be sure. Otherwise, zilch.
It shouldn't be this way, but Helton needs to help his own candidacy by showing his face – and incredible baseball acumen – now and again.
Peyton could help his old Vols teammate do that by a) relinquishing any offer for a similar guest appearance and directing those making the request to Helton and b) having a Vols min-reunion on Peyton's Monday Night Football show.
The way things are now, Todd Helton needs to be seen before a lot of Hall of Fame voters will bother hearing about him.