Strike One: There's still a lot of truth to the old adage, "Offense sells tickets, defense wins championships." Of course, really good teams do both.
Are the Denver Nuggets a really good team?
Despite a recent swoon that has seen their overall record flatten out around the .500 mark, Nuggets faithful are quick to point out that the team sits in just about the same place, record-wise, at this point in the season as they did one year ago. Of course that season ended with Denver posting a 47-25 regular season record and winning a first round playoff series win before they fell in the Western Conference semifinals. And oh yes, center Nikola Jokic became the franchise's very first NBA Most Valuable Player.
The Joker is having another extraordinary season – perhaps even better than last year – but make no mistake, these are not last season's Denver Nuggets.
For starters, star guard Jamal Murray hasn't played and won't for at least a couple more months. He tore the ACL in his left knee in April of last season and has been rehabbing following the surgery ever since. The team traded for standout forward Aaron Gordon on March 25, and even without their second best player, they were able to finish strong and hold on to a top four playoff seed. No date has been set for Murray's return, and no one can be certain that he'll be the same player he was prior to the injury when he was playing at a very high level.
On top of that, the Nuggets have been and will be without the services of their No. 3  max player in Michael Porter Jr. all season. In all likelihood, he's not coming back this season.
And now, roughly a month ago, they lost guard PJ Dozier, one of their key players off the bench, to an ACL injury. He's done for the year of course.
So these are not last season's Nuggets, not by a long shot.
What they were, at the outset of the season, was a team that was excelling at the defensive end of the court. Their decline began right around the time their defense began to lag.
In their first 13 games of the season, Michael Malone's team – with Dozier and with strong play at both ends from Gordon and Jokic – held opponents under 100 points 10 times while posting a 9-4 record.
Since then – in the last 16 games – they've done it once. Their record in those games is 6-10.
Injuries are a drag on every team, and no one is going to feel sorry for the Nuggets, not with COVID ravaging sports again. Missing Dozier significantly hurts Denver's defense, but neither Porter nor Murray were at their best at that end of the court anyway. The rest of the squad, including Gordon – who is best known for his defense – is capable of locking down like they were doing earlier in the season. And newbies like Bones Hyland and Zeke Nnaji need to pick up that part of their games, too.
By every statistical measure, Denver has been excelling on offense over the past month. But if the Nuggets have any post season plans other than playing golf, they need to pick things back up on the defensive end.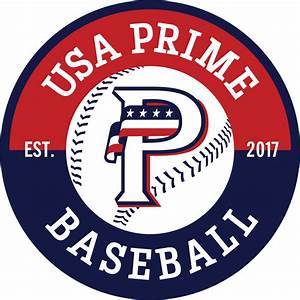 Strike Two: When the Associated Press announced their 2021 All-America football teams a few days ago, local fans could boast about having the first unanimous first-team All-America selection in the history of Colorado State in Fort Morgan product Trey McBride. The Rams tight end swept all the post season awards at his position.
The second and third team selections (the AP honored a total of 81 players) included two more Colorado high school products, Nebraska linebacker JoJo Domann from Pine Creek High School in Colorado Springs, and Wyoming linebacker Chad Muma, a product of Legend High School in Parker.
Three of the top 81 players in college football from Colorado this year. That's not too bad.
High school football in Colorado is not highly regarded nationally, but producing players like McBride, Domann and Muma – plus other standouts pretty much every year from prominent schools (think Christian, Luke and Dylan McCaffrey) and it makes you wonder.
What if one school, say the University of Colorado, was able to secure the services of say, the top 25 high school seniors from Colorado for a single recruiting class?
"You'd could have one kick ass football team," said one local high school football recruiting consultant. He noted that there's something to be said for the passion in-state kids bring with them to campus. The name on the front of the uniform seems to mean a lot more to them than the kids who arrive from other locales.
Others disagree on how to build a title contending roster. "You should only be offering 8-10 Colorado high school guys per season," said another recruiting analyst. "There's just a different level of talent in places like Texas and California. Now, if you could get the top five players in Colorado every year, you'd really improve your program. But a lot of those kids simply don't want to stay in-state."
Family ties led McBride to Colorado State, even after the Buffs expressed interest late in the recruiting process. CU reportedly didn't recruit Muma, ranked the ninth-best prospect in Colorado when he was a high school senior. Domann was on the Buffs radar, but opted for the brighter lights in Lincoln.
"The in-state kids that have come to CU have typically gotten on the field and really contributed," noted the second analyst. "Guys like Brady Russell and Dimitri Stanley were important pieces and have done well for CU. But you can't compete in the Pac 12 with only Colorado kids. Remember, a lot of these Colorado kids go elsewhere and don't pan out."
The Buffs 2021 roster featured 28 players from the state of Colorado.
CU will have their sights set on that handful of topflight Colorado high school talent as the move into the next recruiting cycle. That includes Vista Ridge quarterback Brayden Dorman, who already has numerous Power Five offers. CU is in his top five, along with Oregon State, Iowa State, Arizona and Wisconsin. He's reportedly leaning toward the Badgers.
He's another one that could potentially get away.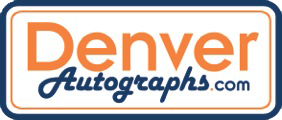 Strike Three: If fan reaction is any reasonable gauge of a successful coaching hire, Karl Dorell could be in trouble.
Then again, Dorrell has forgotten more about football than any of the CU faithful that have been up in arms about the recent hiring of new offensive coordinator Mike Sanford Jr. have ever known. Dorrell could have found the right guy. If not, and the fan base is right, both men could be looking for new gigs in a year or two.
It was a poorly kept secret that the shotgun marriage between the Buffs head football coach and his holdover offensive coordinator Darrin Chiaverini was on the rocks. The two were forced together when Dorrell got the job after the February 2020 departure of Mel Tucker. It was too late to bring in a new OC and Chiaverini, the leading recruiter on Tucker's staff and a holdover from the Mike MacIntyre era, was retained for obvious reasons. They co-existed for two seasons, but it was never a good fit and the day after CU finished a 4-8 season that was chalked full of dismal offensive performances, Chiaverini was axed.
Sanford, a young but already well-traveled coach, became available when he was let go by Minnesota coach PJ Fleck at the end of the past season. Sanford has also been an assistant at places like Notre Dame, Boise State, Utah State, UNLV and Stanford, as well as having a two-year stint as the head coach at Western Kentucky. It's been a mixed bag for him in terms of on-field success.
Sanford oversaw a run-heavy attack at Minnesota the past two seasons and has a well-earned reputation as a run run run guy. It's a safe bet that CU commits to a heavy run attack – perhaps as much as a 70-30 tilt, in 2022. That conservative approach has CU supporters worried.
Then again, CU has been very good in recent years about not turning the ball over much. That should not change with Sanford at the helm and there's a lot to be said for not beating yourself.
So what will the Dorrell/Sanford combo need to do to calm the fan base and be judged a success in Boulder? Glance at the other head coaches in the Pac 12 South (who all have the OC's they want in place) now: Lincoln Riley at USC. Chip Kelly at UCLA. Herm Edwards at Arizona State. Oh, and Kyle Whittingham and Utah are headed to the Rose Bowl on January 1st.
A lot of it depends on the overall expectation level. What would make the paying customers (and athletic director Rick George) happy? Do Buff fans expect CU to start winning the Pac 12? Or would .500 seasons and bowl bids be enough? Something in between? Would losing be more acceptable if the offense was putting up big numbers even if they fell short of beating the likes of Utah, USC and Arizona State with any regularity?
The Pac 12 south was plenty tough enough before Riley took over at Southern Cal. In the era of Name, Image and Likeness, higher profile programs like UCLA will also get a boost. Not to mention the likes of Oregon, Washington and the rest of the northern half of the conference. The Pac 12 may not have had a lot of recent success on the national stage, but the league is getting tougher and tougher. CU will have to as well just to stay above water.
If fans can have reasonable expectations and give Dorrell and Sanford a fair chance, they might not be unhappy with the hire in the long run.