Strike One: Rick George had to do something big. Actually, something huge. Even if he hired a solid, veteran college football coach – Bronco Mendenhall or Gary Patterson, or even an up and comer like Illinois defensive coordinator Ryan Walters, a former Buff – it was going to be hard to sell University of Colorado fans that things could be dramatically different when the Buffaloes took the field again next September. They just endured a miserable 1-11 season. Would they come back for anything that could even possibly feature more of the same?
He had to swing for the fence, so he did. And he connected. He hired the only head coach available who could put Colorado football on the front page nationally.
Whether George hit a solo shot or a grand slam won't be fully known for a couple of years at least. But for now, Buffs Country is as high as Longs Peak. "Neon" Deion "Prime Time" turned "Coach Prime" Sanders and his entourage have arrived in Boulder. And – as he told what remains of the current CU roster – he's bringing in own baggage both good and bad.
From a branding and marketing standpoint, George couldn't have done anything bigger than landing a guy with his own mega-brand that's considerably bigger than CU's. Sanders is a one-man public relations firm. His presence has already brought the national spotlight, and will bring the national media in person back to Boulder starting with spring football. The Pac-12 conference even held up negotiations on their new media rights deals because they knew having Sanders as part of the league would up their collective value. Expect to be offered new "Prime Time" coaches TV shows and all the trappings that go with it.
Welcome to Prime University.
George obviously felt it the minute Sanders said yes. He was already thinking so big that he had no qualms about taking on the almighty Denver Broncos on an NFL Sunday. The CU athletic director had the onions to schedule an introductory news conference – he knew the media had to be there – for his new coach during the critical fourth quarter moments of a Broncos game. Going toe-to-toe for attention with the region's undisputed sports media champion is pretty much unheard of. But he did it. And he won. The lead story on the evening news wasn't Denver's fourth straight loss, it was Deion's arrival.
When was the last time anything like that happened?
The last time CU football was even in the same discussion with the Broncos in terms of fan and media attention was during Bill McCartney's heyday from 1988-1994. Mac had the Buffs rolling, including co-national championship in 1990, while the Broncos were struggling to a 5-11 finish that year. During the even numbered years back then, while CU stayed in national contention and conversation, the Broncos were leaving the door cracked open, missing the playoffs four times. The Buffs jumped into the void.
The Broncos may have still been the local media champs, but it was not undisputed.
Things are much different now. Even during the Broncos half dozen years (and counting) of misery, they've still dominated the local sports landscape. But could Deion drive another shift? In the past, CU has considered the Broncos their rival in areas like competition for local sponsorship dollars. The folks in Boulder now appear ready to tackle the big chore of making local college football truly matter again.
When George acknowledged that the University athletic department didn't yet have the money to fully fund Sanders' almost $30 million contract, which they're slated to owe him over the next five seasons, he confidently concluded with, "but we will."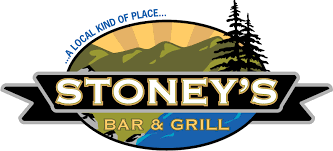 Strike Two: However, there's one question that no one can seem to answer: If landing Deion Sanders was such a big deal, why didn't the NFL Hall of Famer have any other Power 5 coaching offers?
At the end of this regular season there were a good number of P5 gigs that came open, including Auburn, Wisconsin, Nebraska, Arizona State, Georgia Tech and Stanford. None had Sanders as a candidate. Ask anyone who follows CU football closely why Colorado was Deion's only Power 5 coaching offer, and you get shoulder shrugs, puzzled looks, and the only conceivable answer: "I don't know." Maybe it has something to do with Sanders having just two years of coaching experience and none at the FBS level. He's never been an assistant, and had spent just those two seasons at Jackson State, a member of the FCS SWAC, which is part of the HBCU academic community.
Programs out there that are on better footing and were looking for a new coach apparently didn't need the quick attention fix.
The next obvious question is how long will Deion stick around? Most often, that answer is, "a year or two at the most."
If you're being honest, you know Sanders is not the least bit committed to the University of Colorado. His history makes it clear that Deion's only commitment is to himself and his son Shedeur, the Jackson State transfer who's already been anointed the Buffs new starting quarterback. (Anyone getting Dan and Cody Hawkins vibes?) Everything else is fluid. With Deion everything always seems to come down to notoriety and money, and not necessarily in that order.
Remember, Mel Tucker went 5-7 in his first and only season at CU and then got a better offer. If Deion manages to do something close record-wise in his first season (and the Buffs schedule is slightly more favorable next fall) and any other lucrative P5 offer presents itself a year from now, he'll be gone in a neon flash.
Not everyone is buying the hype.
"I wouldn't have come in the first place and say that 'God sent me here to fix (Historically Black Colleges and Universities)' and God decided in the middle of it you were supposed to leave," said ESPN's Bomani Jones, pointing out the hypocrisy of Deion's departure from JSU during a CNN interview. "He sold a dream (at Jackson State) and then walked out on the dream.
"He did a lot of good work while he was at Jackson State," Jones continued. "But all the bigger grandiose notions of what he was doing for somebody else…nah it was what it always is: He did it for Deion."
Maybe it's advisable for his coaches to rent their new homes rather than buy.
"Midnight Deion" doesn't have quite the same ring, but his inevitable departure will likely be just as abrupt and perhaps accompanied by the ceremonial burning of some "Prime" CU sweatshirts. That would certainly bring some additional media attention.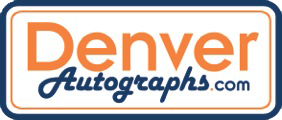 Strike Three: Jack Hestera had been living the dream. The Boulder native had come back to Colorado after playing his senior season of high school football in Texas after COVID-19 cut back and in some cases shelved high school football here. The six-foot, 180-pound wide receiver has been a CU fan since he could walk. His father Dan was part of the 1990 national champions, and his dream was always to play for the Buffaloes.
After high school, Hestera walked on at CU. Following a redshirt season, he'd worked his way up the depth chart during the fall and after beating out scholarship players, he earned the starting spot at wide receiver for CU's final five games. Along the way he'd also earned high marks from his coaches and those who watched the Buffs closely during the season. His future at Colorado looked bright. It's the kind of story you see on YouTube that ends with a player getting awarded a scholarship in front of wildly cheering teammates.
Unfortunately, that's not how Hestera's story has played out.
Lost in the CU fans euphoria around the Sanders hiring is the impact on kids like Jack Hestera and many who find themselves no longer wanted by the program they committed to. At his first well (over?) publicized team meeting, Sanders told Hestera and the other returning CU student-athletes – many of whom were highly recruited and haven't yet gotten the chance to develop and show what they were fully capable of becoming as college football players – that he wanted them to "go ahead and jump into the portal. The more of you who leave, the more spots I'll have for my guys."
Hestera – and other starters like QB Owen McCown and Isaiah Lewis – had little choice. They hit the portal. More than a dozen have done so already.
"I brought my own luggage" he told them, while reportedly refusing to even meet with any of them one-on-one, although a video published later showed Deion meeting with special teams players for a more intimate chat. And he did all this in full view of the social media cameras – something other more accomplished coaches would simply never do.
Welcome to Prime University.
"Coach Prime" as he's anointed himself will instead bring a number of JSU players – who went 12-0 (at the lower FCS division) this season and will play in the Celebration Bowl on Dec. 17 – to Boulder via the Transfer Portal, which CU administrators have promised to make a more Buff-friendly place. Whatever roster turnover Deion can achieve will obviously need to include kicking even more current CU student athletes straight to the curb. His replacements won't be kids from around here.
Are Buff fans so hungry for a few additional wins that they're okay with Sanders bullying current CU players into leaving?
Those who embrace Sanders' motives and call him "honest" are no longer allowed to complain about the "exploitation" of collegiate athletes and the professionalization of college sports. Can't have it both ways. Either the players matter as student-athletes, or they're disposal parts.
Since a rule change in 2015, Power 5 college football coaches are not allowed to simply revoke a scholarship for any reason related to performance on the field. That means any Buffaloes player on scholarship at CU can remain on scholarship for the duration if he chooses to stay on the team. All CFB coaches have to live with that. They can only have 85 players on football scholarships at one time.
Nevertheless, you can be sure Deion can, and will, make it very uncomfortable for those who choose to stay. He's come right out and said he was going to try to make those who decided to stay, quit.
Is this the kind of guy you want your kid to play for?
While more accomplished coaches are arriving at new jobs and telling the players "I came here to coach you," Deion is telling them they're not good enough to play for him. Some call that "honesty." Others call it an ego run amok.
Time will tell how long, and how well, this act plays in the People's Republic.