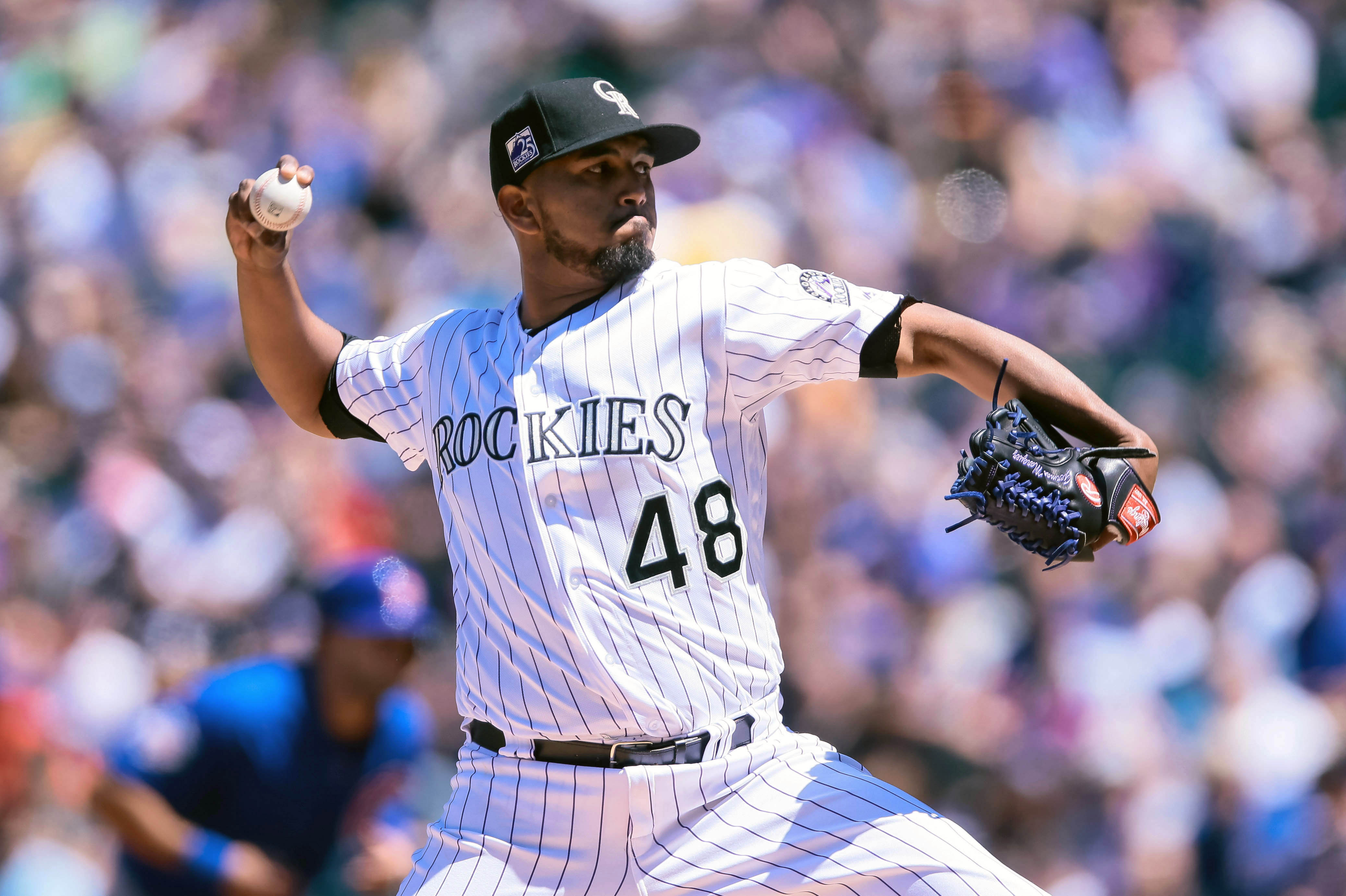 In a flurry of moves, the Rockies reinstated German Márquez, who was placed on the paternity list on July 22, from that list and optioned outfielder Raimel Tapia to Triple-A Albuquerque. Marquez, who is 8-8 with an ERA of 5.00, is in line to start Sunday's series finale against Oakland.
Tapia, who notably scored on a pop-up to third base in the Rockies' 3-2 win over the Astros, was hitting .222 (4-for-18) with four runs, two doubles, one home run, five RBI, two walks and five strikeouts in 14 games with the Rockies.
Outfielder David Dahl's broken right foot has healed sufficiently for him to be taken off the 10-day disabled list; the hard-luck outfielder was optioned to Albuquerque, where he went 7-for-25 (.280) with one double, one home run and one RBI during his seven-game rehab assignment. Dahl was originally placed on the disabled list on June 1.
To make all these maneuvers work, relievers Mike Dunn (acromioclavicular joint inflammation) was transferred from the 10-day disabled list to the 60-day DL. Dunn posted a 9.00 ERA (17.0 IP, 17 ER) with 18 walks and 12 strikeouts in 25 appearances with the Rockies.