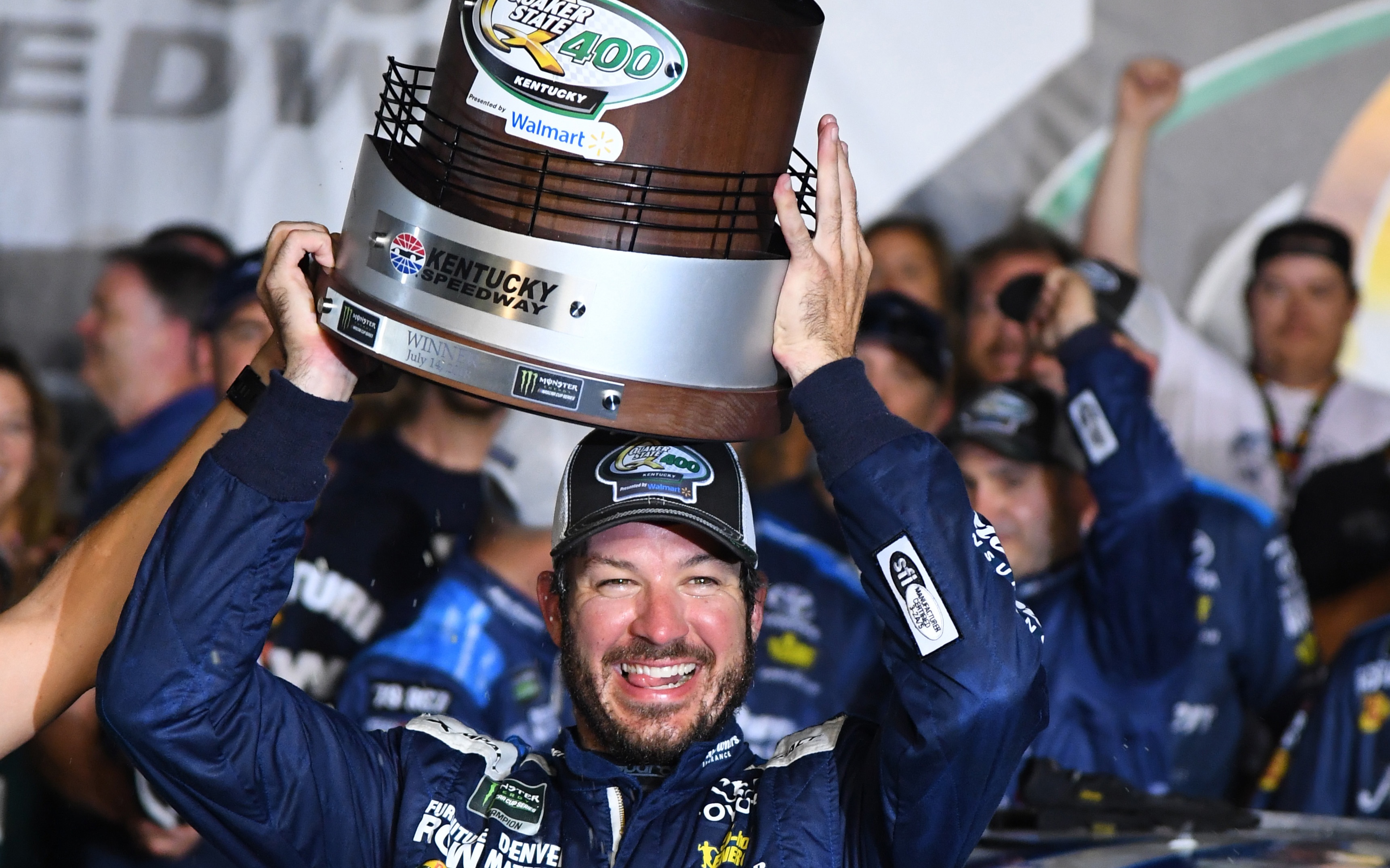 Martin Truex Jr. is on fire.
At the Kentucky Speedway this weekend, Truex first won the pole on Friday, he won the first two stages of the race on Sunday and then won the entire Quaker State 400 at the end of the day.
Over the course of the race in the Bluegrass State, Truex led for 174 of 267 laps, including the last 44 laps in the victory. It was also the Denver-based Furniture Row Racing team's fourth win of this season.
"It feels good," said Truex about scoring his first victory at a mile and a half track this season. "You never know how these races are going to play out. You never know what is going to happen and we had such a strong Toyota tonight. They weren't going to beat us."
The overall dominance this weekend by Truex meant his gaining a maximum of seven points this weekend, and is currently third overall in driver and playoff points.
In the last nine races, Truex has three wins, three runners-up and eight top fives per a release.
Asked if he was ready to keep rolling Truex said, "Yeah, man, that's the plan. Get our mile-and-a-half stuff figured out – we're going to need it for the playoffs. It's good to get this one under the hat and keep working for the playoffs."
Next up for Truex is a race next Sunday, July 22 at the New Hampshire Motor Speedway. That race begins at 12 p.m. MST on NBC Sports Network.