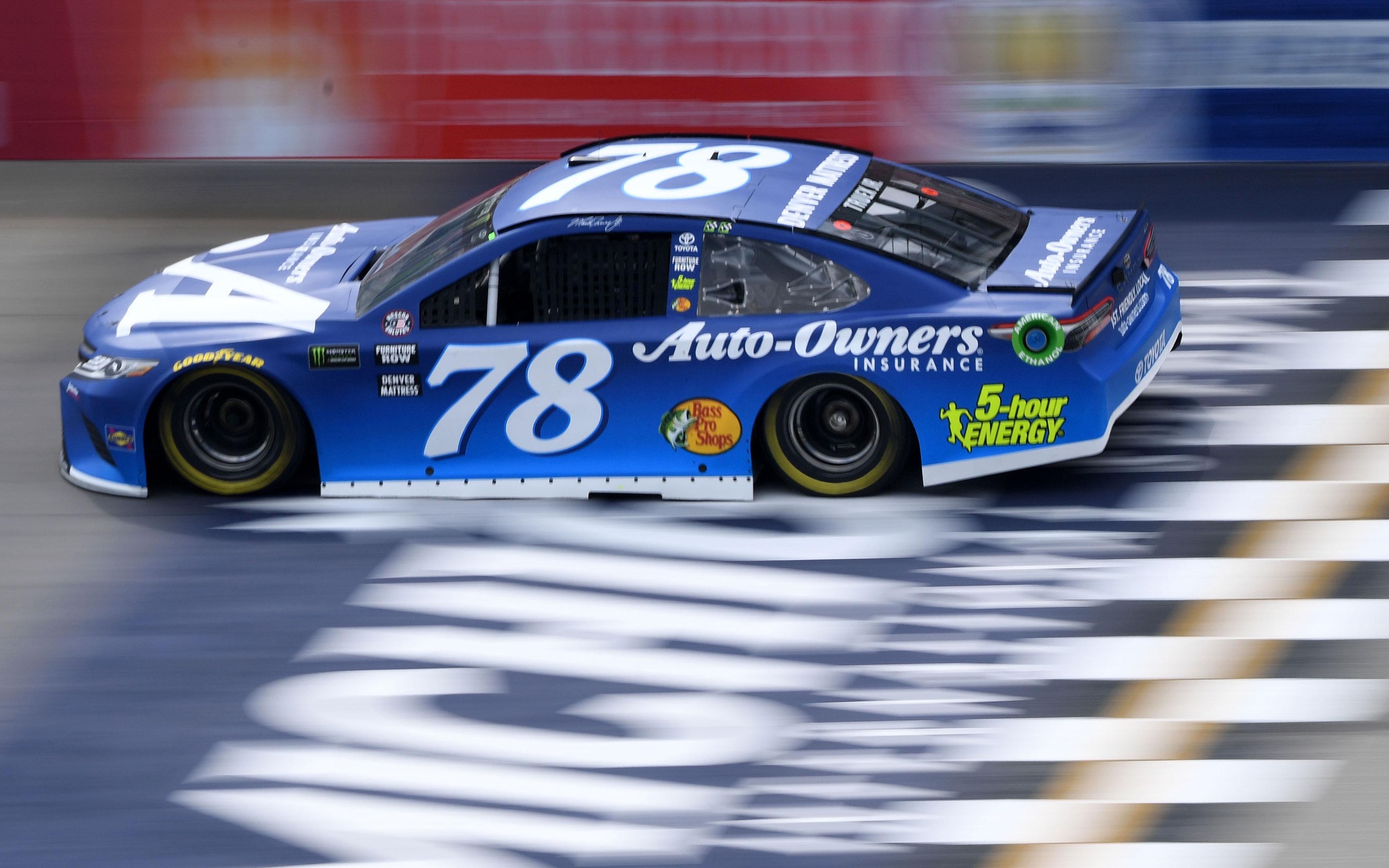 From rounds one to two, Truex improved on his qualifying time to push up into 17th at the Michigan International Speedway Friday.
His 35.959 on the second lap of his second round was his best of the day, hitting 200.228 miles per hour on the lap.
"We actually got it better in the last round but still way too tight," said Truex after qualifying. "We just missed it in qualifying today. We had a short practice there this morning and the track was really loose when we started practice. We were way off there and got the Auto-Owners Toyota better toward the end but now we're way too tight. It's just one of those days where we chased the balance a lot and definitely didn't hit it right for qualifying."
Truex has been on fire this year, finishing fourth, second, 17th, second and in his most recent race — at Pocono — won. That came only one week ago, and now the 38-year old looks to make it two straight in Michigan this weekend.
Kurt Busch won the pole in qualifying. The balance of the top-12 qualifiers were: Brad Keselowski, Kyle Busch, Kevin Harvick, Joey Logano, Aric Almirola, Ricky Stenhouse Jr., Erik Jones, Ryan Blaney, Denny Hamlin, Ryan Newman, and Clint Bowyer.
You can watch Truex in the Furniture Row Racing car during Sunday's race, which will air live beginning at Noon MT (2 p.m. ET) on FOX, SiriusXM NASCAR Radio Channel 90 and MRN.