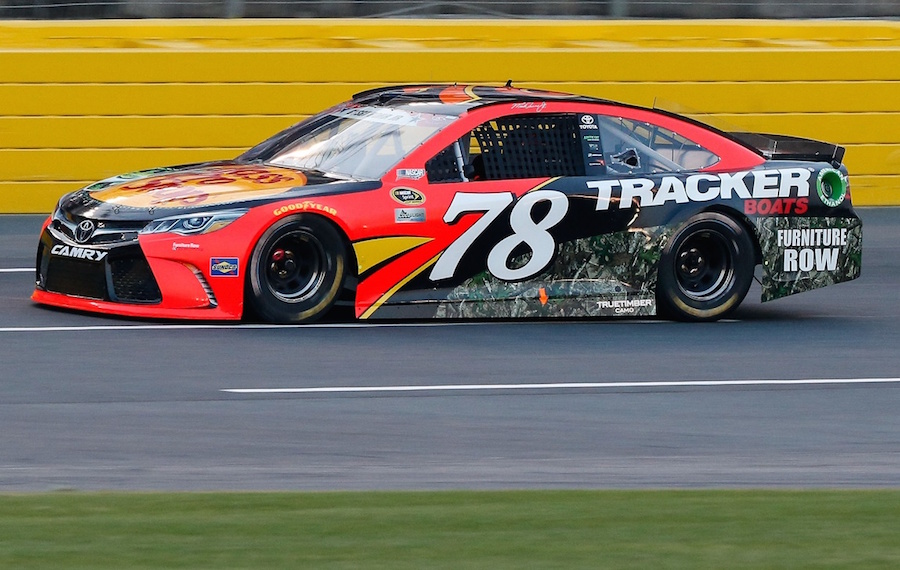 Last year Martin Truex Jr. had a disappointing finish at the Coca-Cola 600 in Charlotte. He led 131 laps but ultimately ended up finishing fifth due to that fact that Carl Edwards's car had better gas mileage – go figure. Truex switched to the same car as Edwards for this weekend in hopes to capture a win. The Coca-Cola 600 is the longest race in Nascar, stretching 600 miles, so gas milage is no joke.
On Thursday Truex took a step on the road to redemption as he won the pole spot hitting a top speed of 192.328 mph. It's Truex's second pole in the last three races and although he has not recorded a win this season, he still holds the ninth spot in the Sprint Cup standings. He last won the pole in Kansas. Both Kansas and Charlotte are mile-and-a-half long tracks. Joey Logano finished second in the pole so he will be starting alongside Truex on Sunday. Logano has won the last two races that have been held at Charlotte Motor Speedway. Truex will be driving the No. 78 car with the Denver-based Furniture Row as its main sponsor.
The beginning of the year started off rough for Truex at the Daytona 500. Truex was leading the last lap, but again his car failed to hold up and Denny Hamlin would pass Truex on the final lap, winning by one-hundreth of a second. It was the closet finish in the races 57-year history.
Truex's bad luck continued in Kansas. He led 172 laps but had to go in for a pit stop because of an over heating lug nut which would drop him out of first. He would end up finishing 14th.
Maybe Truex's lug nuts will stay cool and his car will get the gas milage that we all look for on a daily basis. At some point the luck has to turn for the No. 78 car and its racing team. If not it will make for a very long season.