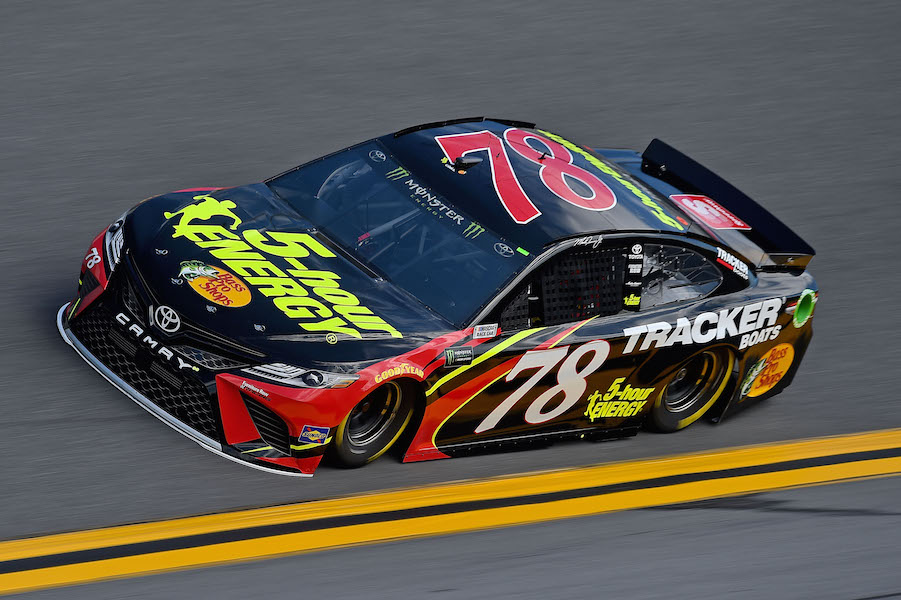 Furniture Row Racing driver Martin Truex Jr. will start sixth (outside Row 3) in Sunday's non-points Advance Auto Parts Clash at Daytona International Speedway.
The qualifying order for the 17-car, 75-lap race was determined in a random draw Saturday evening by the crew chiefs of the participating teams.
Truex will drive the No. 78 5-hour ENERGY/Bass Pro Shops Toyota in the invitational race at the 2.5-mile tri-oval.
Austin Dillon will start on the pole. (see lineup below)
The Clash will be televised on Fox Sports 1, starting at 1 p.m. MT (3 p.m. ET)
Prior to the Clash, Daytona 500 Pole Qualifying will take place at 10:15 a.m. MT (12:15 p.m. ET) and will be televised on the FOX network. Truex will drive his primary 500 car in pole qualifying – No. 78 Bass Pro Shops/5-hour ENERGY Toyota.
The Daytona 500 is scheduled for Sunday Feb. 18.
Advance Auto Parts Clash Lineup
1.    Austin Dillon
2.    Denny Hamlin
3.    Joey Logano
4.    Erik Jones
5.    Jimmie Johnson
6.    Martin Truex Jr.
7.    Kasey Kahne
8.    Ricky Stenhouse Jr.
9.    Kevin Harvick
10.  Kyle Larson
11. Ryan Newman
12. Chase Elliott
13. Kyle Busch
14. Kurt Busch
15. Ryan Blaney
16. Jamie McMurray
17. Brad Keselowski