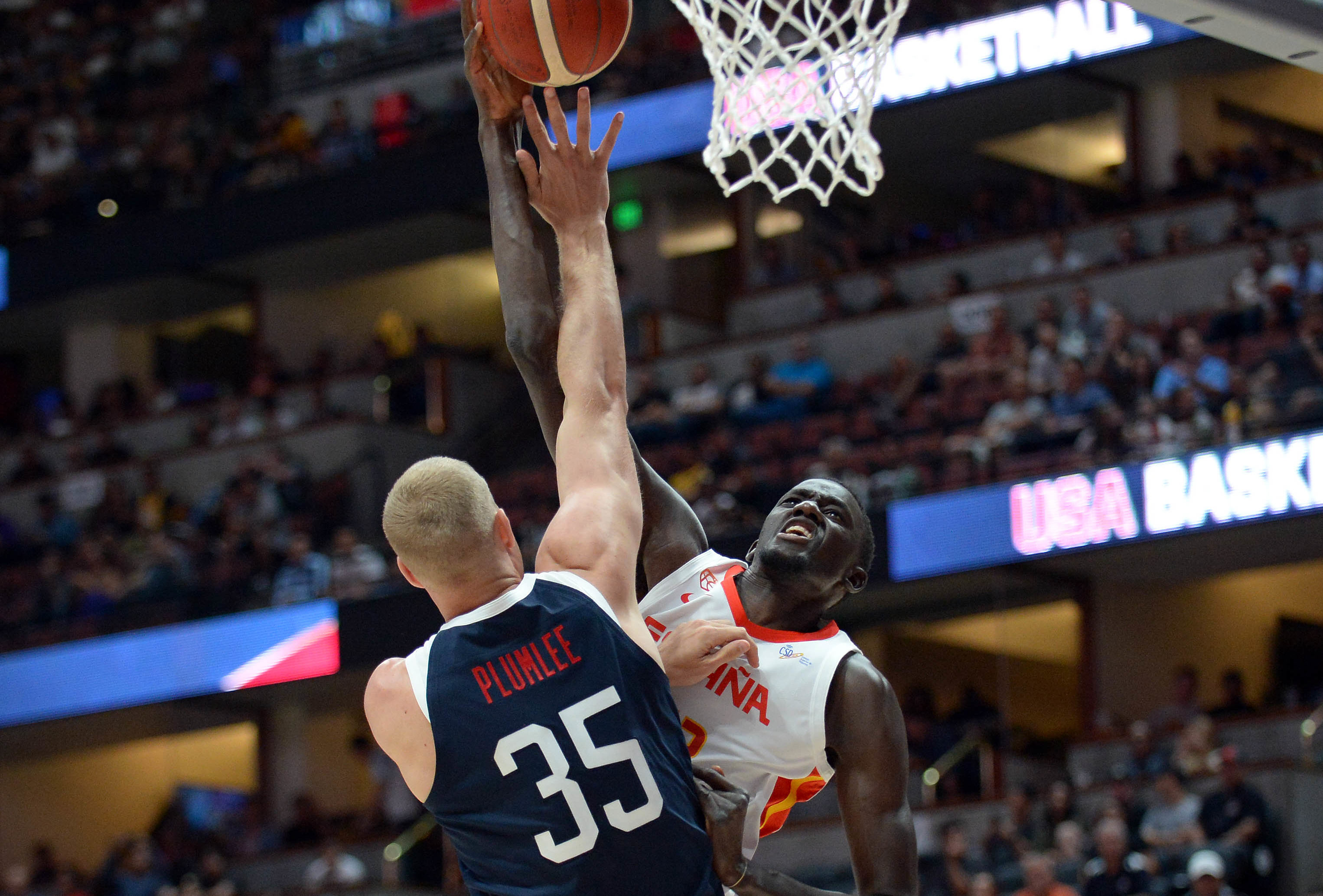 As the FIBA World Cup continues to inch closer and closer, the final 12-man Team USA roster has finally been announced which includes Nuggets backup center Mason Plumlee.
After the majority of USA's star power elected to sit out of the World Cup for different reasons, here are the 12 players who will be heading to China with their sights set on a gold medal.
Guards: Kemba Walker, Donovan Mitchell, Marcus Smart, Derrick White
Wings: Kris Middleton, Harrison Barnes, Jaylen Brown, Jayson Tatum, Joe Harris,
Centers: Myles Turner, Mason Plumlee, Brook Lopez
This iteration of Team USA is arguably the least-talented team that the United States have put together in recent memory. That hypothesis was proved to be true after Team USA — who carried a 78-game winning streak with them as they landed in Melbourne — lost to Australia on Saturday night.
The Australians — led by Patty Mills, Joe Ingles and Andrew Bogut — defeated Team USA 98-94 which was their first international loss since 2006.
Still, the United States will enter the FIBA World Cup as favorites to take home the gold medal, but there are multiple teams who are looking to become a usurper of Robert Baratheon's caliber.
The first team who could give Team USA a run for their money is none other than the Serbian National Team led by Denver Nuggets' All-NBA center Nikola Jokic. Serbia is currently 8-0 in exhibition play and is the looking like they should be the gold medal favorites over Team USA. Jokic has yet to even start a single game for the Serbians, but they are the only team who is still undefeated in exhibition play have have multiple statement wins including a dominant victory over Giannis Antetokounmpo and the Greek National Team without Jokic suiting up.
Juancho Hernangomez and the Spanish National Team will also be a tough out. With the likes of Marc Gasol, both Hernangomez brothers, Sergio Llull, Ricky Rubio, and Nuggets' great Rudy Fernandez all on the roster among other high-level players, they will not be a team that the United States can just roll over without breaking a sweat. The Spanish National Team is a proud group of players who have a ton of experience playing together in international play.
Then you have the Australians who have already bested the United States. Mills has been incredible while the passing and defense of Bogut has been the ideal anchor for Team Australia on both ends of the floor. Off of those two, Ingles has been his typical steady self on both ends of the floor while adding a lethal shooter on the perimeter.
No matter what, Team USA has their work cut out for them in China as they prepare to fight for the FIBA World Cup gold medal.