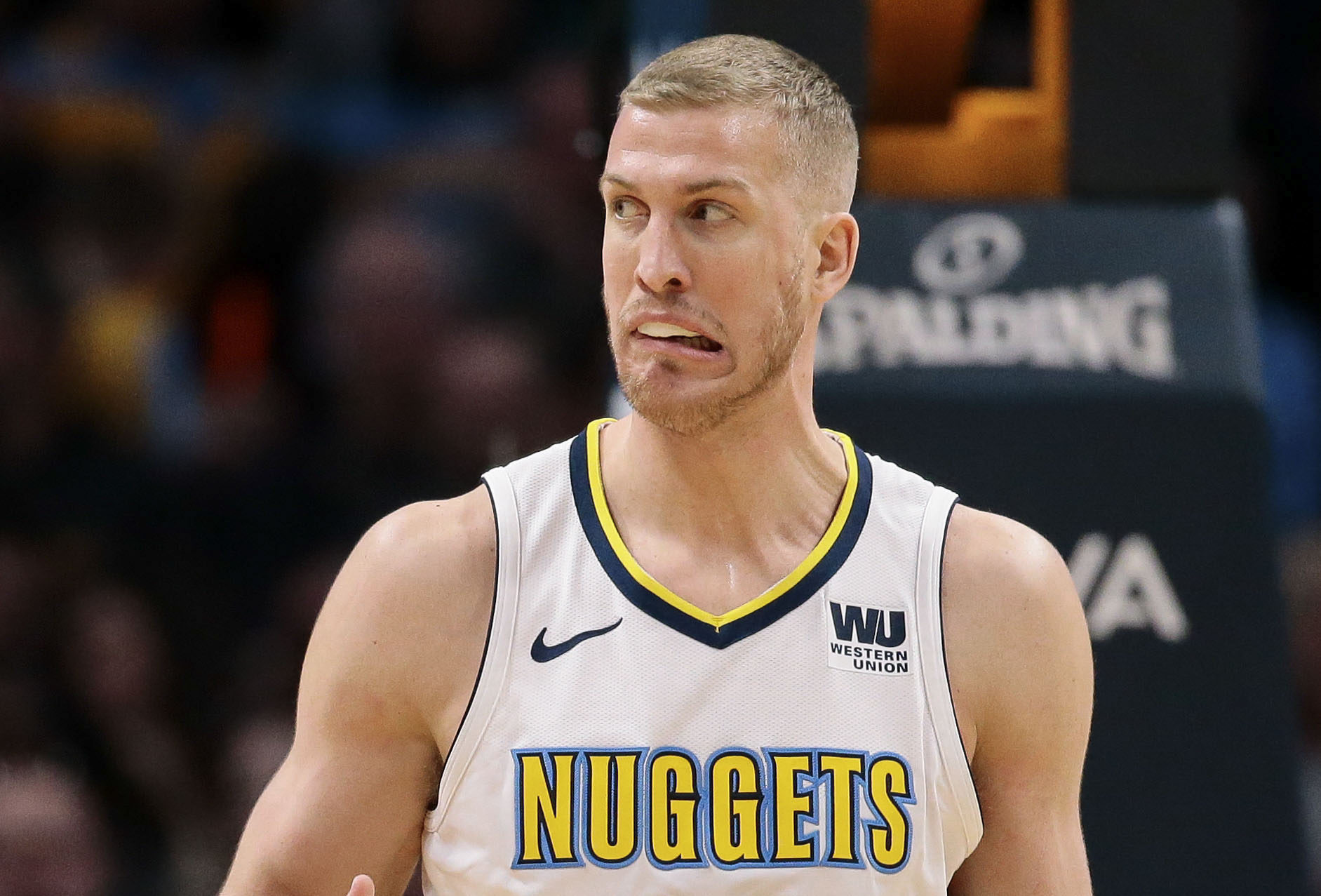 Mason Plumlee dealt with a rash of different injuries throughout the 2017-18 NBA season, but the worst of his ailments was the injury to Plumlee's core-related muscles. That issue has hopefully been resolved after Plumlee underwent successful surgery on Thursday morning, the Denver Nuggets announced. The surgery was performed Dr. William Meyers at the Vincera Institute in Philadelphia.
This core-related issue likely stems back to mid-November when Plumlee aggravated the injury against the New Orleans Pelicans. Mile High Sports spoke to Plumlee back then and he did not seem very worried about the injury lingering throughout the rest of the season.
"I don't think so," Plumlee explained to Mile High Sports when asked if his core strain could linger back in November. "Like I said, the reason for taking some time off the last couple days is because I didn't feel it getting better. Like, the Memphis game — the Memphis game was painful so I let the staff know. There is nothing alarming on the MRI or anything like that. We are just taking it day by day."
That was back on November 28th, 2017. Now, after undergoing surgery to repair his core muscles, it seems the issue lingered longer than anyone expected. Regardless, the Nuggets have said that Plumlee will be fully healthy and ready once training camp begins and that he should be able to resume basketball activities this summer.
Plumlee finished the season averaging 7.1 points, 5.4 rebounds, 1.9 assists, and 1.1 blocks this past year for the Nuggets. He started 26 of his 74 games played and shot 60.1 percent from the field.