The landscape of summer basketball has changed over the last few years. Nowadays the majority of the nation's top players play their club/AAU basketball on the adidas Uprising – Gauntlet, Nike's Elite Youth Basketball League (EYBL), or Under Armour's Association. In fact, over 90 percent of the top 100 players in the country play on one of the shoe circuits in the spring and summer.
Each shoe company creates a league with its members, and the league is split into pools. The top performers in each pool will be seeded to compete for a national championship.
Of the three shoe leagues, Nike's EYBL is by far the most competitive, only 40 teams and rosters are loaded with future one and done NBA prospects. Adidas has around 50 teams and also has many of the nation's best along with future NBA players.
Colorado is represented by two teams on the adidas circuit, Chauncey Billups Elite and the Colorado Hawks. They both participated in the first leg of the Gauntlet in Ft. Worth, Texas this past weekend. They will play next week in Atlanta followed by the regional qualifiers in early July and the national championship in late July.
Big Sam shined
Both the Billups and Hawks rosters are filled with Colorado's top prep players. Sam Masten of Rock Canyon was the top performer of all the players from Colorado.
Masten, who has been selected to two straight Colorado first team all-state teams is currently one of the top 30 (out of over 450 players) scorers in the adidas league at 16.8 points per game. Masten led the Hawks in scoring while shooting 50% from the field, 38 % from the three and got to the line 5 times per game at a clip of 87.5% (games are 32 minutes).
What's most impressive about Masten's performance was the level of competition he played against. Masten and his Hawks teammates played against Team Loaded (VA) who's alumni include future NBA players; Bam Adebayo, Dennis Smith Jr., and Frank Mason III. Their current roster is just as impressive. Many college coaches agreed that Team Loaded could beat mid-major division one programs right now.
Coach K, John Calipari, Roy Williams and every other coach in the country were frequently in attendance to watch Team Loaded. Masten scored a team-high 23 points. He followed that game up with 19 points against another loaded team in the Iowa Barnstormers that included four high major recruits. Masten had 12 points in the Hawks third game which was against YouTube dunking sensation, and the nation's second-ranked recruit Zion Williamson. Masten concluded the tournament with 13 points against Team Harden.
Masten was impressive and left many college coaches intrigued they include, Utah Valley State, Boise State, Denver, BYU, Dartmouth amongst others. The buzz amongst the college coaches was that Sam's recruiting will blow up if he shows his playmaking ability from the point guard position more frequently.
Other Colorado players of note
Kaison Hammonds – ThunderRidge
Hammonds started the weekend with a bang, he scored 17 points and 10 rebounds against Mike Miller (Memphis). He averaged 11.8 points to go along with 5 rebounds. He shot 48% from the field, 50% from the three and averaged 3 assists.
Hammonds picked up another school of interest in the University of Louisana-Monroe and even drew intrigue from Boise State.
Daylen Kountz – Denver East
Kountz averaged 13.5 points on 46% shooting from the field, 40% from three and 87% from the free throw line. Along with scoring, he averaged nearly five rebounds to go with 2.3 assists and 2.3 steals.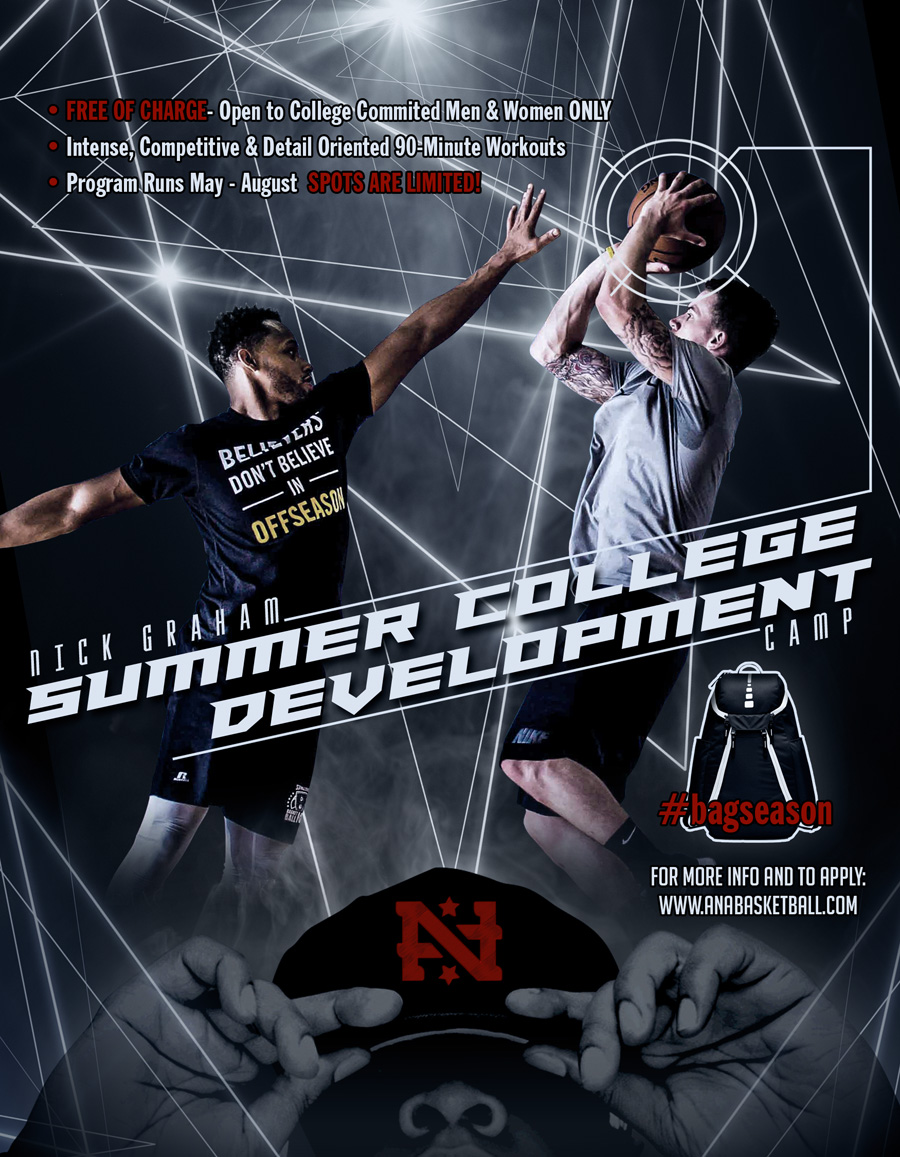 Kountz saved his best for last with a 24 point performance against Team Harden.
Jaizec Lottie – Cherokee Trail (2017)
Lottie is an un-singed senior prospect who has had a bit of bad luck when it comes to his college recruitment. He had three offers to schools, but another prospect committed before he did which meant the schools no longer had a scholarship to offer him.
Lottie averaged 11.8 points to go along with 4 rebounds and 4 assists.
Coaches and exposure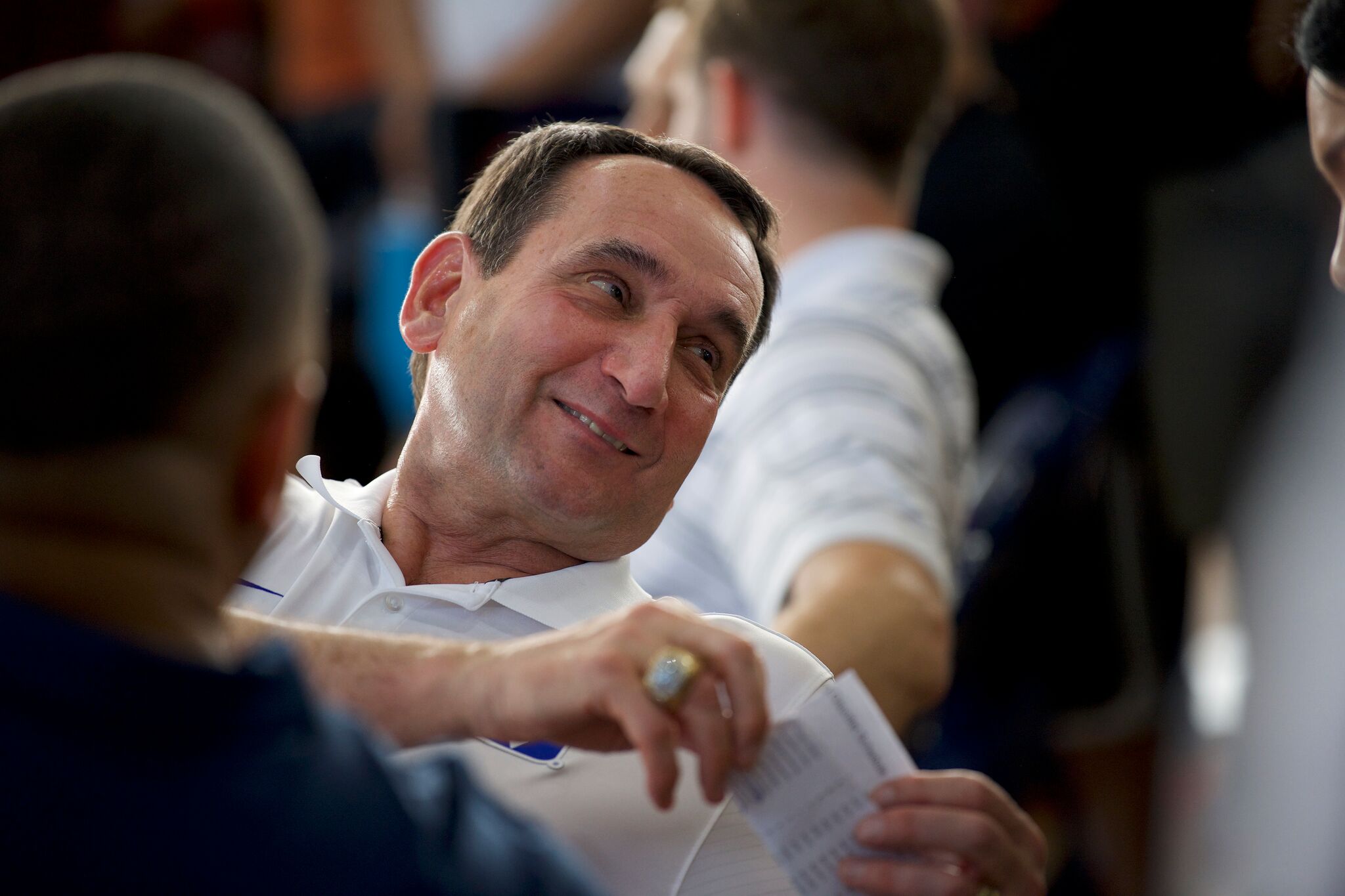 In a state like Colorado that's underexposed, it's imperative that our players not only play in events like the adidas – Gauntlet but play well.
To a man, college coaches all express that high school stats are nowhere near as important as the good ol' eye test. Our prospects have to play well in front of coaches and national evaluators against the nation's top players.
Players from both Billups and the Hawks played in front of hundreds of coaches which included, Denver, Colorado, Weber State, Boise State, Creighton, North Carolina, Virginia, Villanova, Iowa, Texas, Northern Colorado, Wyoming, Miami, Wichita State, Washington State, Louisiana – Monroe, Utah Valley State, BYU, Cal State- Bakersfield amongst many others.
Top players from the Gauntlet:
Zion Williamson (South Carolina Supreme) 2nd ranked prospect nationally (ESPN)
Romeo Langford (Twenty Two Vision) 3rd ranked prospect nationally (ESPN)
Quentin Grimes (Basketball University) 14th ranked prospect nationally (ESPN)
EJ Montgomery (Atlanta Celtics) 15th ranked prospect 2018 (ESPN), committed to Auburn
Jordan Brown (Play Hard Play Smart) 5th ranked player in 2018 (ESPN)
Immanuel Quickley (Team BBC) 5-star prospect, rated as the 12the best player nationally (ESPN)
Greg Brown III (Basketball University) just a 2020 prospect, but averaged 17 points and 10 rebounds this weekend.
Isaiah Mobley (Compton Magic Elite) 33rd best prospect 2019 (Scouts)
Jules Bernard (Compton Magic Elite) 4-star 2018 (ESPN) Over 13 offers including UCLA, Alabama, USC, Arizona State and Oregon
Onyeka Okongwu (Compton Magic Elite) 2019 5-star
Standings and Schedule
James Harden Pool
TEAM W L
COMPTON MAGIC ELITE 4 – 0
IOWA BARNSTORMERS 3 – 1
MARCUS SMART YGC36 3 – 1
SC SUPREME 2 – 2
NEW WORLD 1 – 3
COLORADO HAWKS 1 – 3
TEAM HARDEN 1 – 3
F3 TEAM ARSENAL 1 – 3
KRISTAPS PORZINGIS Pool
TEAM W L
NEW ENGLAND PLAYAZ 4 – 0
EXUM ELITE UTAH 4 – 0
TEAM KNIGHTS 2 – 2
1 FAMILY 2 – 2
EG10 BASKETBALL 2 – 2
CHAUNCEY BILLUPS 2 – 2
M33M ELITE 1 – 3
GATEWAY BASKETBALL 1 – 3
CASTLE KNIGHTS 0 – 4

About the Blogger: Through A N' A basketball, which Nick founded in 2009 he has trained youth, prep, college and professional players from all over the world. Nick has been featured in Slam Magazine, developed and starred in interactive training videos for Spalding. Nick traveled to the 2016 NBA All Star game to provide youth players in the Toronto community with NBA All star training. Nick also led camps for NBA stars Chris Paul, DeMar DeRozan and Chauncey Billups. During the off season, Nick trains Ty Lawson, Jimmer Fredette along with many other college and professional players. Nick is mentored by Chauncey Billups and also assists Chauncey in training NBA all-star Kyle Lowry. Nick's A N' A program has training programs for players of all ages and skill levels.
Visit ANAbasketball.com to find out more, or follow Nick on Twitter @DreamLiveBall & on Instagram @DreamLiveBallNick