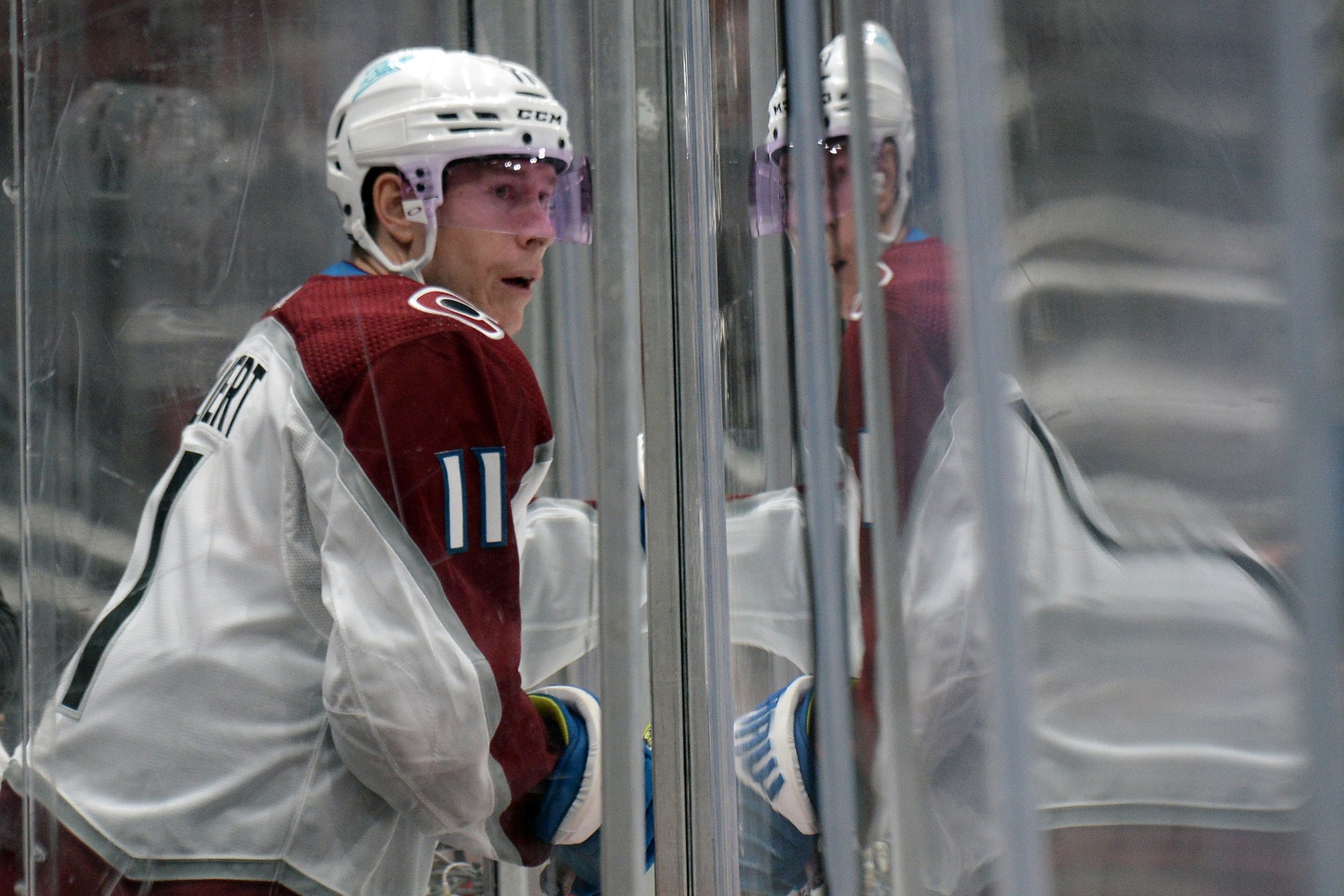 One of the biggest achievements an NHL player can reach is retiring on his own terms. And while injuries have taken that away from him, Avalanche forward Matt Calvert is walking away from the NHL with a great amount of pride.
Calvert, 31, announced his retirement from the NHL after 11 seasons on Thursday, the last three of which were spent with the Avs. His career was cut short because of career-ending head injuries.
"I've been lucky enough to play the game I love since I was five years old," Calvert said in a statement. "I never played to make it to the NHL. I played to compete. I played for my teammates. I played for the fans. I played for my family. I played because I loved to battle, and I played to win."
Calvert was a fan favorite during his time in Colorado. He signed a three-year deal as an unrestricted free agent in 2018 after eight seasons with the Columbus Blue Jackets, who had drafted him in 2008 in the fifth round.
"It was an absolute honour to wear the Columbus Blue Jackets and Colorado Avalanche jerseys throughout my career," Calvert added. "I would bleed for those organizations any day."
Calvert scored 95 goals and recorded 203 points in 566 career games. During the COVID-shortened 2021 season, he appeared in just 18 games with the Avs and recorded three assists. He spent a majority of the latter part of the year trying to make one final return for the Avalanche's playoff run but suffered multiple setbacks along the way.
In 2019-20, Calvert was in the midst of a career year before COVID shut down the remainder of the regular season. He had 25 points — one shy of his career-high the year prior, also with the Avs — in just 50 games. The 0.5 points per game average were far and away the best of his career.
"My favourite parts of the ride were the locker room and the fans," Calvert said. "It wasn't the same without the fans cheering us on this last year. We feed off of them. The fans make the game special."
Listen to "NHL Offseason Insanity" on Spreaker.
Calvert suffered a concussion during the Avalanche's 2019 playoff run after an open-ice hit by Sharks defenseman Brent Burns late in a game caused him to miss time. He was a crucial part of Colorado's surprise run and his presence was missed when the Avs were eliminated in Game 7 at San Jose without Calvert able to play.
He also ran into injury troubles in 2020, causing him to once again miss the series-ending Game 7 loss against Dallas.
His valiant attempt at returning in 2021 saw Calvert sporting a larger tinted visor in an attempt to help mitigate the bright lights that trigger his post concussions symptoms. But it only lasted a handful of games.
Calvert was a pending unrestricted free agent after the Avs were eliminated by Vegas in June.
"What an amazing journey," Calvert said. "I feel like the luckiest person in the world to have had this opportunity."
__
Aarif Deen is our Colorado Avalanche beat reporter. He covers Avs games live from Ball Arena and attends practices, media availabilities and other events pertaining to the Avs on the daily beat. He is also a co-host of Hockey Mountain High: Your go-to Avalanche podcast. Deen joined Mile High Sports upon completion of his bachelor's degree in journalism and master's in business administration from the University of Michigan – Dearborn. Before Mile High Sports, Deen worked for the Michigan Wolverines Athletics Department as the assistant sports information director.
Follow him on Twitter @runwriteAarif