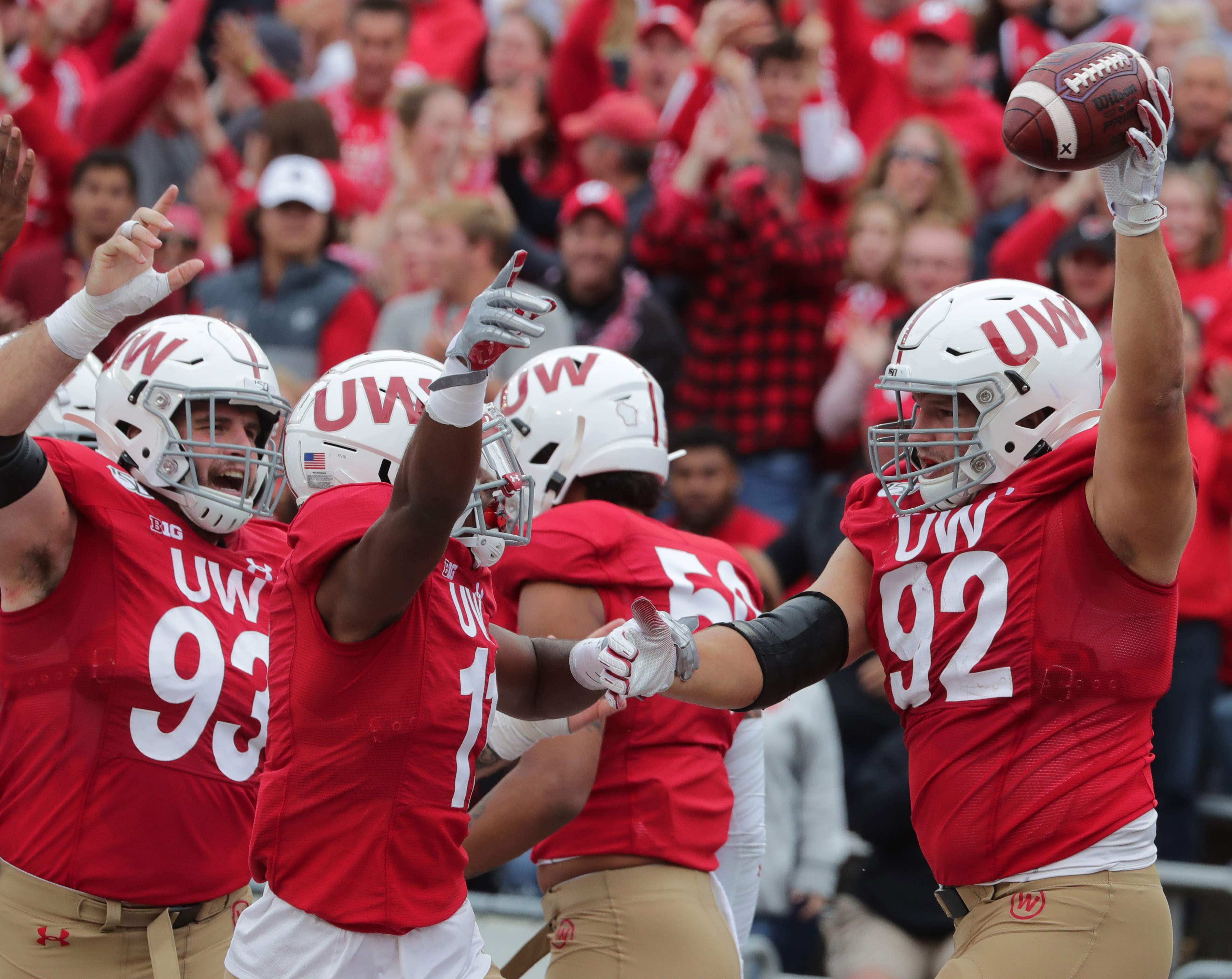 This season has seen the Denver Broncos infuse themselves with a lot of talent from the University of Wisconsin.
First, they traded for Russell Wilson to solve their quarterback woes. Then, they re-signed Melvin Gordon to keep the running game stable. Now, they're adding two more former Badgers via the NFL Draft.
Matt Henningsen and Faion Hicks, Denver's final two picks of the NFL Draft, are set to join their Badger brethren in the pursuit of a Super Bowl this season, and they couldn't be more excited for it.
"Oh, 'Russ' (QB Russell Wilson) is there," Matt Henningsen said in regard to his favorite Wisconsin legends on the roster were. "I know [he's not the only one] but I mean—I'm super excited to get out to Denver. There are Badgers there and Badgers have done well there, and that's something that I'm super excited for."
The Wisconsin connections are sure to carry more weight for Henningsen, who opted to stay in his native state to walk on for the Badgers, rather than accept one of his scholarship offers elsewhere.
"It's going to be awesome [to play with Wilson]," Henningsen exclaimed. "I grew up watching him. I grew up watching him play in the Rose Bowl and leading us to a Rose Bowl for his fifth year at Wisconsin. It's going to be crazy. It's a dream come true to play in Denver."
Meanwhile, Hicks is excited to join his defensive teammate in the Mile High City.
"It's going to be big-time to have a guy I can lean on, especially a guy like [DE] Matt [Henningsen] who's super smart," Hicks said. "It's going to be fun."