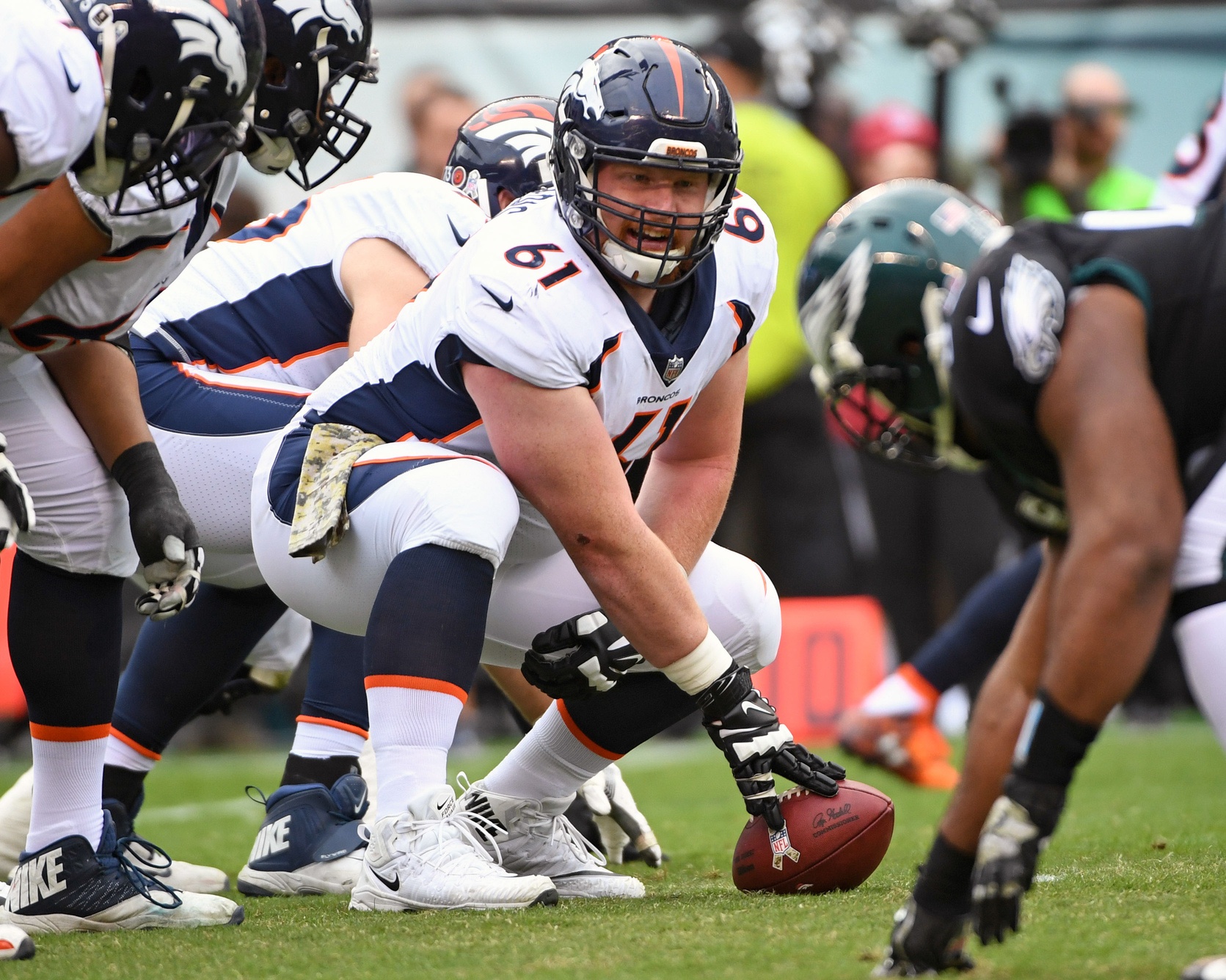 Matt Paradis is currently the longest-tenured offensive lineman on the Denver Broncos and is leading a unit that was ranked 19th by Pro Football Focus heading into the 2018 season.
Speaking to Eric Goodman and Les Shapiro of Mile High Sports AM 1340 | FM 104.7, Paradis talked about the offense, his health, and new quarterback Case Keenum.
The Broncos' offense ranked 17th in the NFL last year, but Paradis is excited for a group that he feels has improved. "I'm excited, man," said Paradis. "Our offense, we're rolling; clicking pretty good and guys are working hard and it's exciting. We're just working to get better."
Paradis is entering the season fully healthy and was able to squat-lift during the offseason; something that he has not been able to do since his sophomore year of college.
"I'm just healthy," Paradis continued. "It's been a while. It was a fun offseason to work out, gain strength, and do things that I've missed out on in the past."
The addition of Keenum has already made waves around the Broncos' locker room and Paradis has taken notice of his new quarterback. "Case is doing a great job," said Paradis. "Very dialed, knows the offense, and he's doing awesome. We love having him here and he's an amazing leader. Great presence in the huddle."
The Broncos have failed to find consistency on their offensive line the last couple of seasons, but Paradis is excited about the current group.
"I'm excited," Paradis continued. "We've got a good O-line room. The whole crew likes to work. Our coaches are phenomenal. We're getting great technique work and great feedback and I'm excited to see what our O-line can do."
Click here to listen to the full interview with Matt Paradis.
Catch Afternoon Drive with Goodman and Shapiro every weekday from 4p-6p on Mile High Sports AM 1340 | FM 104.7 or stream live any time for the best local coverage of Colorado sports from Denver's biggest sports talk lineup. Download the all-new free Mile High Sports Radio mobile app for Apple or Android.