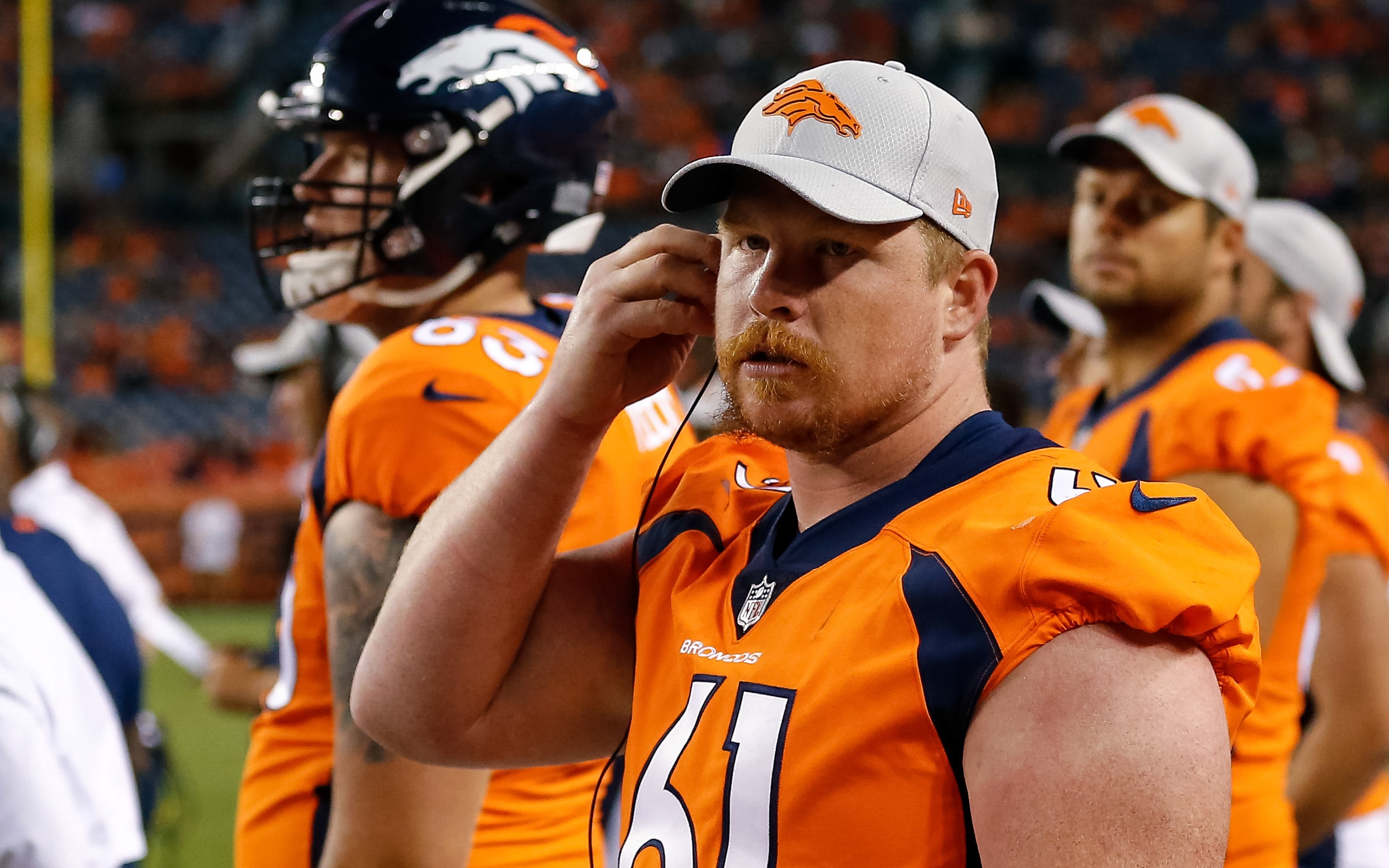 Will the Denver Broncos be losing one of their best players in Matt Paradis?
The longer he's gone without being re-signed, the more is seems like Paradis is on his way out of the Mile High City, and that's too bad for the team who discovered him as a diamond in the rough.
Paradis was drafted by John Elway and Co. in the sixth round of the 2014 selection process and has played more like a first-rounder his entire career. After sitting out his rookie season, Paradis started 57 straight games, only being sidelined by a broken leg last year, missing the last seven contests of the season.
The last two years, his notoriety has soared due in part to Pro Football Focus' grading system making him one of the best centers in all of football. Last season, at a 79.0 overall, Paradis was the second-best center in the league, continuing a streak of three straight years in the top-10 among his position.
Now, even though the Broncos have been trying to work out a new deal with him, Paradis knows he needs to be paid what top-notch centers are getting these days, as he explained on Good Morning Football on Tuesday:
Matt Paradis on @gmfb said the money needs to reflect how well he's played. He also wants to be with a winner. on his broken leg, said he's ahead of schedule.

— James Palmer (@JamesPalmerTV) March 12, 2019
Even as a full-time starter from 2015-17, he never made $1 million per year until last year, when Paradis was paid $2.94 million. But, that's a fraction of what he will likely earn in this offseason, as spotrac has his market value listed at $10.8 million per year. After spending around $24 million on Monday night, the Broncos likely have around $10 million left in salary cap space this year with a great number of voids left to fill.
Paradis' importance to the Broncos offensive line cannot be understated. He underwent surgery on both hips after the 2016 season, and yet, was ready to go for the 2017 season before breaking his leg in 2018. He's a stalwart, but also rarely commits penalties, with a total of seven in his four-year career and a mere four sacks allowed, too.
On top of all that, he also calls out blocking assignments to his teammates pre-snap and then handles the duties of successfully getting the ball to the quarterback on every play.
Simply, Paradis is worth $10 million per year, there's no doubting it. And while the Broncos were working late into the night on trying to get him to stay in the Mile High City on Monday night, it seems that ship has sailed.
Denver simply doesn't have the money to pay him what he's due after the Broncos spent huge money on Kareem Jackson and offensive tackle Ja'Wuan James, making him the richest right tackle in the NFL.
The Broncos were likely hoping to get a hometown discount, but as the years have gone on, the rest of the league has found out just how great Paradis has become. In a center-needy NFL, he's about to get paid, and handsomely.
Where does that leave the Broncos?
Well, guard Connor McGovern moved inside to center last year and he could be their go-to guy for this upcoming season when it comes to snapping the ball to Joe Flacco. McGovern has gone through ups and downs with Denver, grading out at a 58.3 on the season. In 15 games last year, both at right guard and center, McGovern gave up six penalties and 1.5 sacks.
With Paradis almost certainly gone, the Broncos have to decide if McGovern is their answer at center — and if Mike Munchak can coach him up — or if they should move him back to right guard and look for a center in the draft.