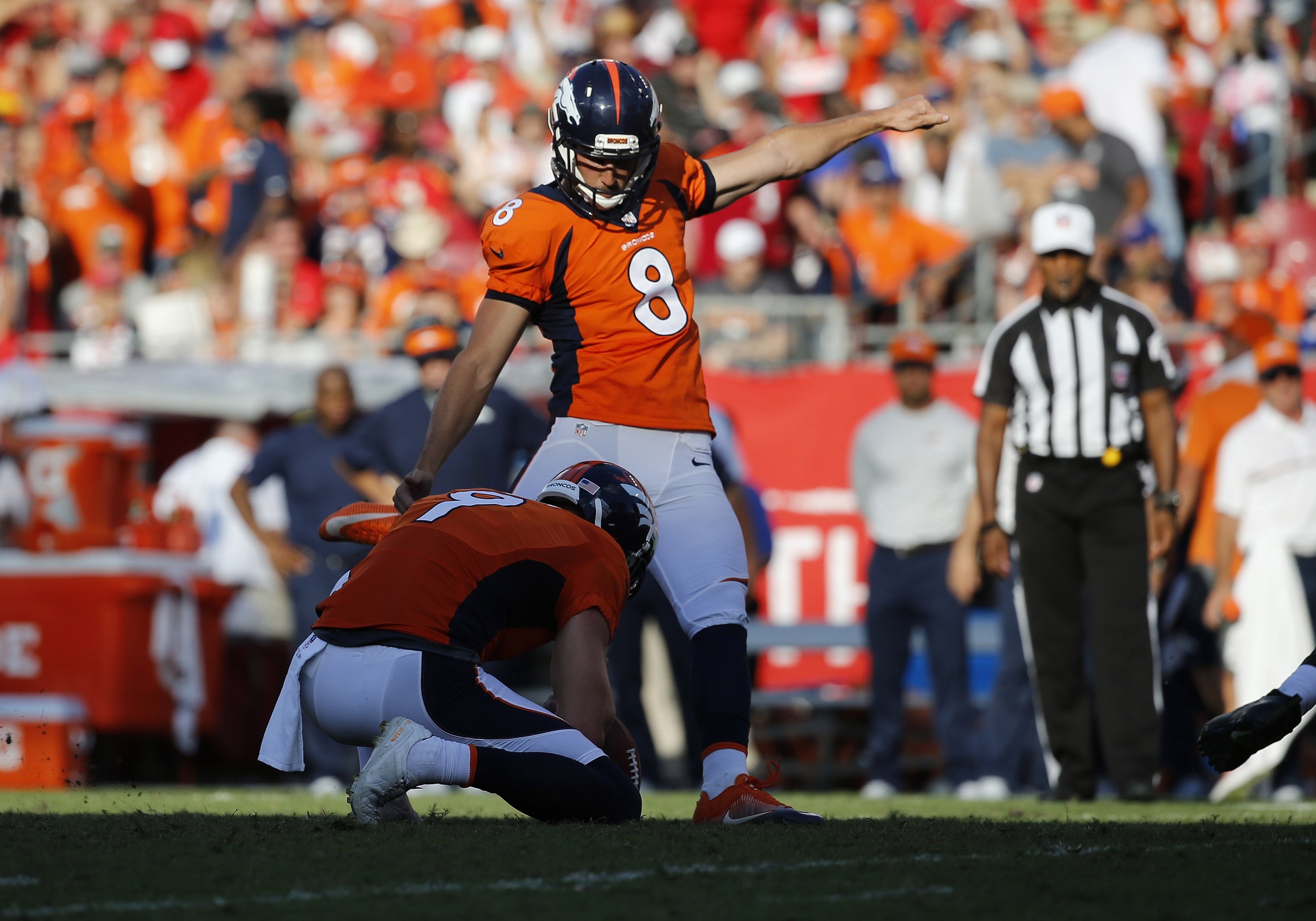 The Denver Broncos agreed to a new, three-year extension with kicker Brandon McManus, cementing his long-term role with the team, just prior to Monday night's season-opener against the Chargers.
General manager John Elway announced the deal on Twitter, and ESPN's Adam Schefter reported that the extension is worth $11.3 million, with $6 million of that guaranteed. McManus, 26, was in the final year of his previous contract with the Broncos, earning $2.7 million for the 2017 campaign.
A restricted free agent until he signed his tender in June, McManus is 59-for-69 (85.5 percent) on field goal attempts, including 8-for-13 (61.5 percent) from beyond 50 yards, including a long of 57 yards in the 2015 season.